Main content starts here.
In order to prevent the spread of coronavirus (COVID-19), various facilities around Tokyo may change their operating days or hours. In addition, some events may be canceled or postponed. Please check official facility or event websites for the latest updates and information.
A bit of Hawaii just a short boat ride from Tokyo
Right at the heart of the island of Oshima lies Mt. Mihara, one of the world's largest active volcanos, which last erupted in 1986. Surrounded by layered black lava flows and quiet paths lined with tropical plants, this vaguely Hawaiian mountain is a popular destination for hikers and nature lovers. Peer down into the volcanic vent or make your way to the Urasabaku area, where the dark volcanic rock and tall grass truly look like something from another planet.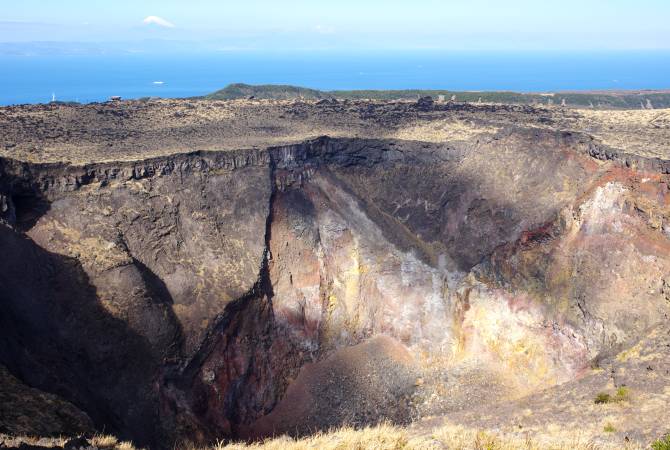 During the high season there are regular buses from the port to the trailhead, but during quieter months renting a car is advisable. The hike should take about one hour, departing from Miharayama Onsen. Give yourself some extra time to circle the caldera and enjoy views across the entire island. On clear days you may even catch a glimpse of Mt. Fuji in the distance.