Main content starts here.
In order to prevent the spread of coronavirus (COVID-19), various facilities around Tokyo may change their operating days or hours. In addition, some events may be canceled or postponed. Please check official facility or event websites for the latest updates and information.
The island of Izu Oshima is famous for its beautiful tsubaki (camellia) flowers. This camellia festival is the island's biggest event of the year, and it's a wonderful showcase of Izu Oshima's many unique offerings.

The main venue of the festival is Camellia Plaza, where you can purchase a range of regional goods and see local folk performances on the main stage. Nearby, Oshima Park has a variety of flower types in its camellia grove. You can even see kinkacha, a rare yellow camellia.

Other activities at the festival include a parade, a workshop at which you can experience dyeing with camellia petals, and a beauty contest.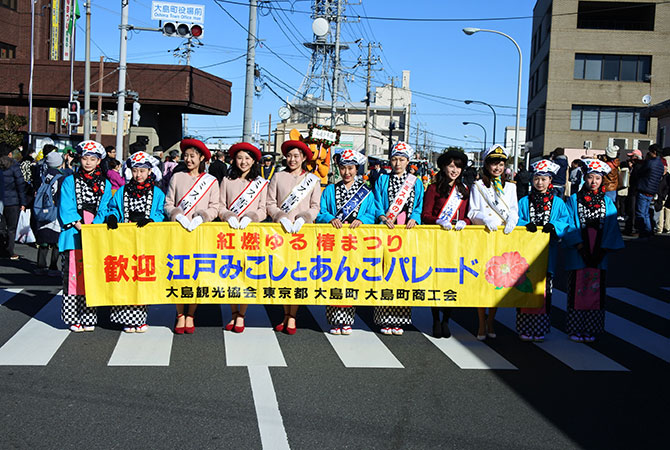 Your current location:
Izu & Ogasawara Islands
Oshima Island
Opening Hours
Hours vary depending on the event.
Please check the official event website for the latest updates on opening dates and times, prices, and other information.