In order to prevent the spread of coronavirus (COVID-19), various facilities around Tokyo may change their operating days or hours. In addition, some events may be canceled or postponed. Please check official facility or event websites for the latest updates and information.
A shogun's family temple, next to iconic Tokyo Tower
Zojoji Temple is an impressive temple complex housing the tombs of six Tokugawa shoguns. Its main gate, Sangedatsumon, stands out as an imposing representation of traditional Buddhist architecture in the middle of central Tokyo, and the only temple structure to have survived the bombings of WW2.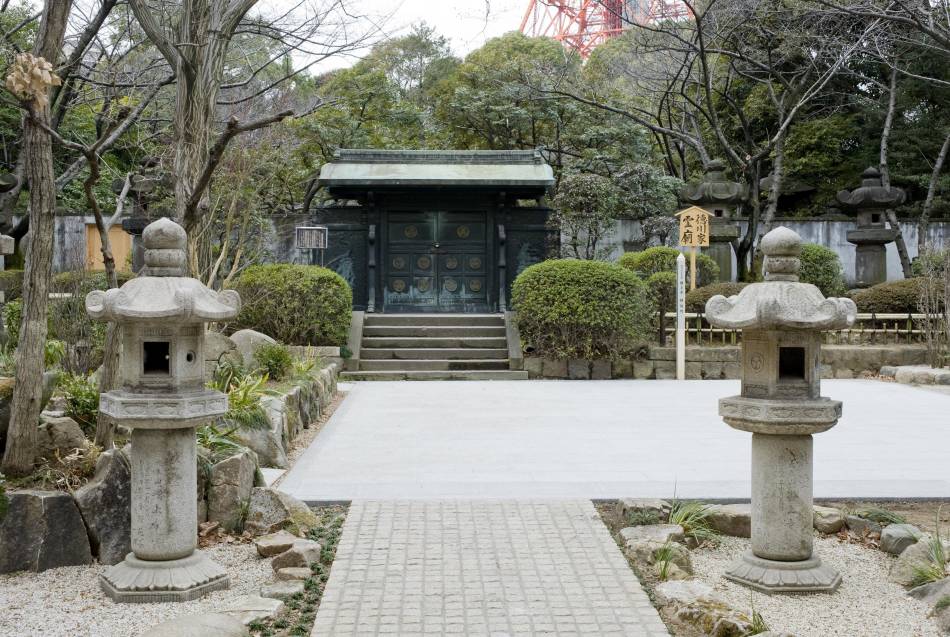 Zojoji has been depicted in artists' works over the course of history and is also in several ukiyo-e prints by the artist Utagawa Hiroshige, in particular, his One Hundred Famous Views of Edo series. Today it stands out amidst the modern buildings of Tokyo and is a tranquil place to visit, along with nearby Shiba Park and Tokyo Tower.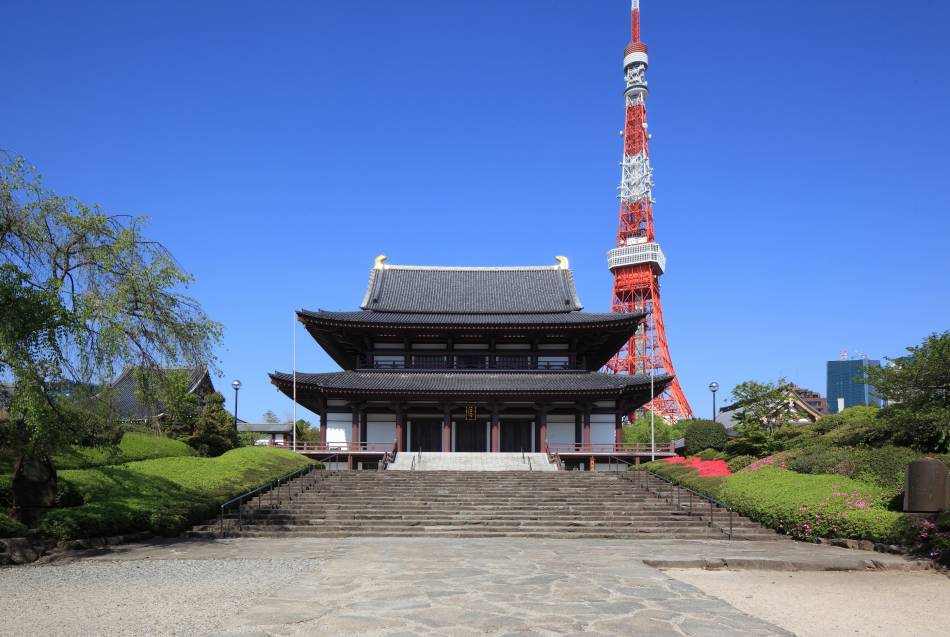 The Treasure Gallery, which opened in 2015, displays works of the famous Buddhist scroll painter, Kano Kazunobu and a model of the Taitoku-in Mausoleum where the Tokugawa shoguns are buried. Next to the Treasure Gallery is a small garden with rows of stone statues, called jizo. These particular jizo represent the unborn children lost in childbirth, miscarriage, or abortion. Parents visit to decorate the statues with clothing and small toys, easing the journey into the afterlife.