Main content starts here.
Updated: December 26, 2019
In order to prevent the spread of coronavirus (COVID-19), various facilities around Tokyo may change their operating days or hours. In addition, some events may be canceled or postponed. Please check official facility or event websites for the latest updates and information.
The lunar calendar's first day of the horse in February is called Hatsu-uma. Kyoto's Fushimi Inari-taisha Shrine, dedicated to the fox deity Inari, was founded 1,300 years ago on the first day of the horse in February, 711. Since then, all Inari shrines have held a special commemorative festival.

On Sunday, February 9, ceremonial red-and-white mochi rice cakes will be made at 10:00, while a special song is sung. These cakes will then be presented to the gods, along with prayers for good crops, domestic happiness, and business prosperity. At 15:00, the mochi will be served to visitors, together with a fermented rice wine called amazake.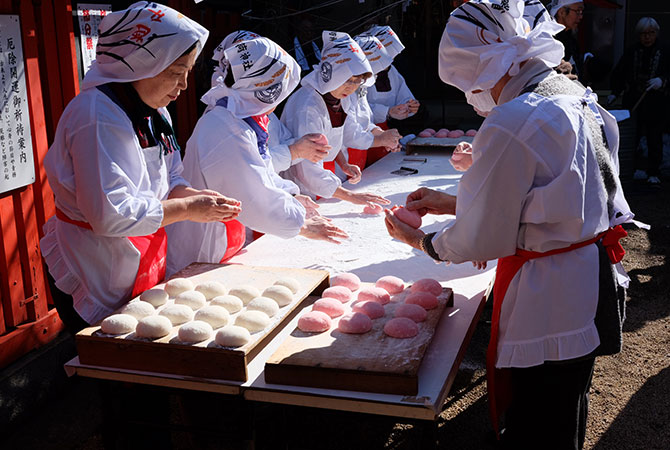 Asagaya Station | East Exit | 10 min on foot
JR
Opening Hours
Mochi-making: Around 10:00-11:30
Distribution of red and white mochi: Around 15:00-15:30
Please check the official event website for the latest updates on opening dates and times, prices, and other information.