Main content starts here.
In order to prevent the spread of coronavirus (COVID-19), various facilities around Tokyo may change their operating days or hours. In addition, some events may be canceled or postponed. Please check official facility or event websites for the latest updates and information.
Shinagawa Shukuba Matsuri, held since 1990, celebrates the tradition and cultural heritage of Shinagawa, an area that thrived as the first of the 53 post stations of the Tokaido. The festival is held along a two-kilometer-long stretch of the former Tokaido between Yatsuyama, in Kita Shinagawa, and Aomono-yokocho, in Minami Shinagawa. On Saturday at 4 p.m. is a procession of glamorous oiran courtesans. On Sunday at noon is a traffic safety parade featuring participants dressed as Edo-style candy vendors, newsboys, and town girls. Other attractions are organized throughout the area including lessons in classical handmade toys, firewalking, Tsuji Rakugo storytelling, taiko drumming, refreshment stalls, and a food fair presenting tasty delights from across Japan. Join the crowd and enjoy the atmosphere of the premodern post town.

Note: "Shinagawa-shuku" is also spelled as "Shinagawa-juku."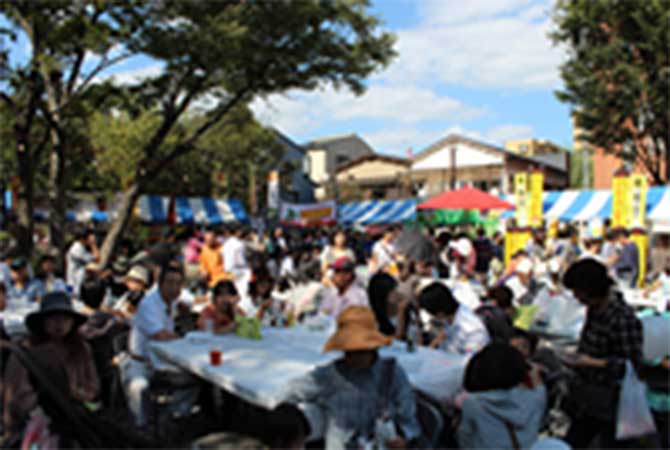 Kitashinagawa Station | 1 min on foot
Keikyu Line
Shimbamba Station | 1 min on foot
Keikyu Line
Opening Hours
For start and finish times, visit the official website.
Please check the official event website for the latest updates on opening dates and times, prices, and other information.