Main content starts here.
In order to prevent the spread of coronavirus (COVID-19), various facilities around Tokyo may change their operating days or hours. In addition, some events may be canceled or postponed. Please check official facility or event websites for the latest updates and information.
The Fukuro Matsuri was started in 1968 by four shop associations on the west side of Ikebukuro Station. Over the years, the festival has grown into a large, lively event that takes over west Ikebukuro. An opening ceremony is held on the first evening of the festival. You can see a mikoshi (portable shrine) parade, taiko drum shows, traditional lion dances, and hayashi festival music performances throughout the second day. In the evening, there is another large mikoshi parade.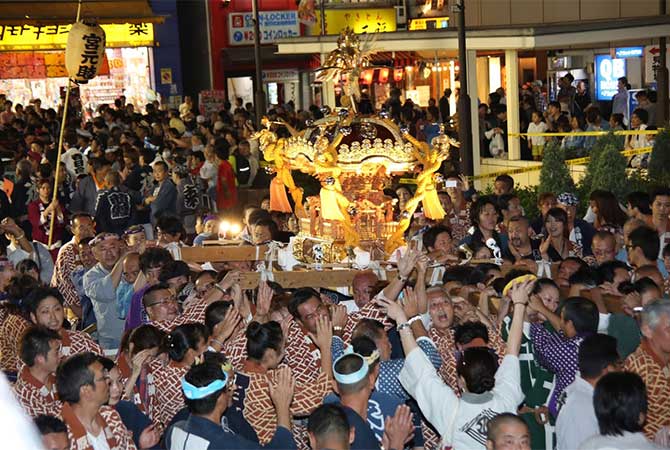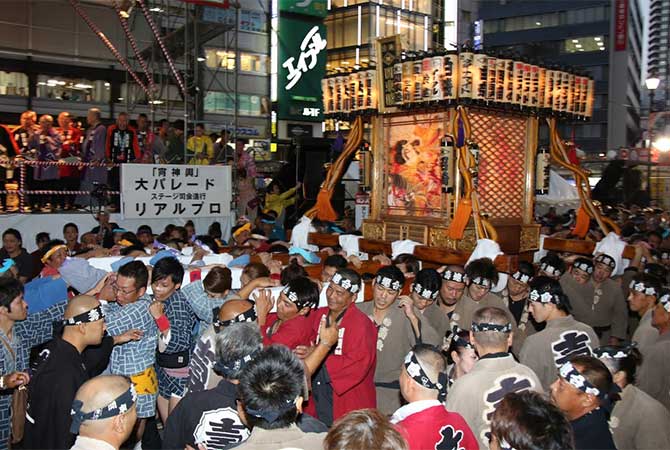 Opening Hours
For start and finish times, visit the official website.
Please check the official event website for the latest updates on opening dates and times, prices, and other information.