Take advantage of the gorgeous views and comfortable weather, visiting traditional gardens, expansive parks, and the nearby mountains
As November draws to a close, the foliage turns enchanting shades of red and yellow, and Tokyo's parks and gardens attract hordes of visitors in search of the perfect autumn scene. For traditional views, you can't beat Tokyo's gardens. Viewing the crimson trees and reflective ponds at Rikugien Gardens and Koishikawa Botanical Garden, you'll feel as though you've been transported back to Japan's feudal past.
Autumn is also a perfect time for picnics and outdoor recreation. Within the city, you'll find numerous parks with ample space to relax or play. Alternatively, to really take advantage of the season, consider a day trip to one of the nearby mountains, which offer easy hikes and rewarding scenic views.
Tips
Autumn nights can get chilly, so pack a jacket and scarf
Bring comfortable walking shoes to fully enjoy the numerous parks and outdoor recreation
Autumn offers some of the best views for nature photography, with entire mountains transforming into seas of speckled red and orange
The best traditional gardens for autumn foliage
Arguably the most popular autumn destination is the Rikugien Gardens, a traditional garden immaculately tailored to provide the most serene views. From mid-November to early December, the park extends its hours into the evening, illuminating the foliage for a truly stunning sight. For additional Edo-period views, head to Koishikawa Botanical Garden, Ninomaru Garden (at the Imperial Palace), or the Hama-riyku Gardens.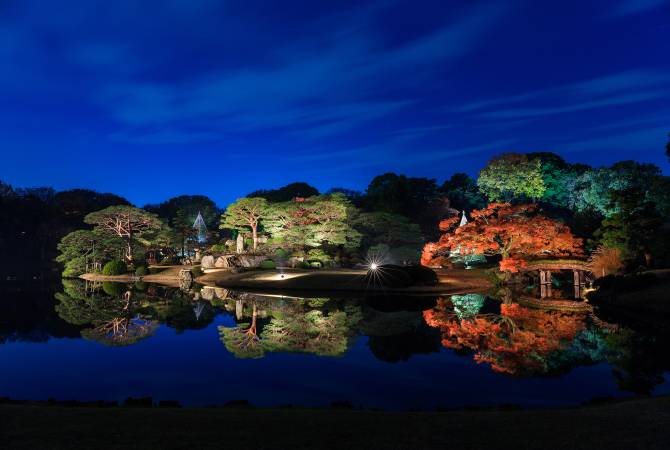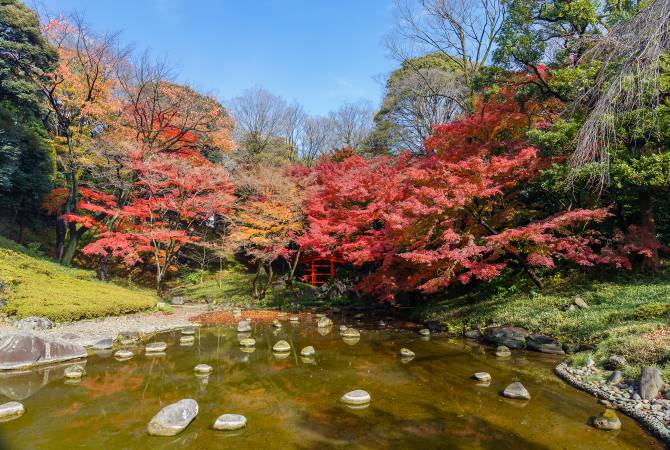 Picnics and recreation
While the traditional Japanese gardens offer some of the most stunning sights, they are not particularly suited to leisure and relaxation. For that, you should head to Shinjuku Gyoen National Garden. Not only does the park offer a similar Edo-period atmosphere, its massive lawns are the perfect place for a picnic. After spending a few hours in the park, consider a walk to nearby Icho Namiki in Meiji Jingu Gaien. Lined with hundreds of massive, yellow ginkgo trees, this avenue makes for the perfect photo spot. For more active recreational activities, head to Yoyogi Park or Showa Kinen Park. Both parks provide expansive grounds for running, cycling, and sports, all while offering spectacular autumn views.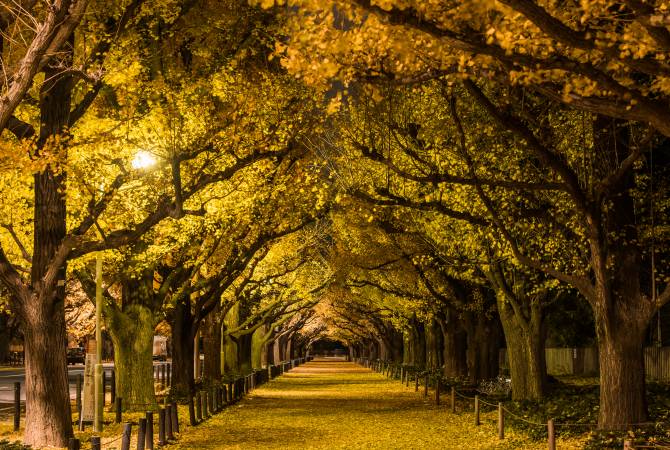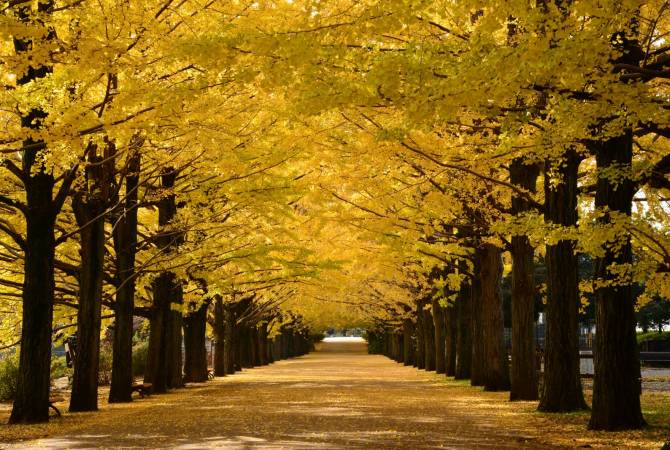 Scenic adventures and day trips
Of course, the fall colors really shine outside of the city, as the densely forested mountains changing into radical hues of red and orange. Those looking for a more scenic experience will enjoy taking a day trip to one of Tokyo's nearby mountains. Some of the best trails and views can be found at Mt. Takao, Mt. Mitake, and Mt. Oyama. Even if you'd prefer to forego the hike, many of these areas are also suitable for leisure, with traditional inns and hot springs making for a peaceful overnight stay.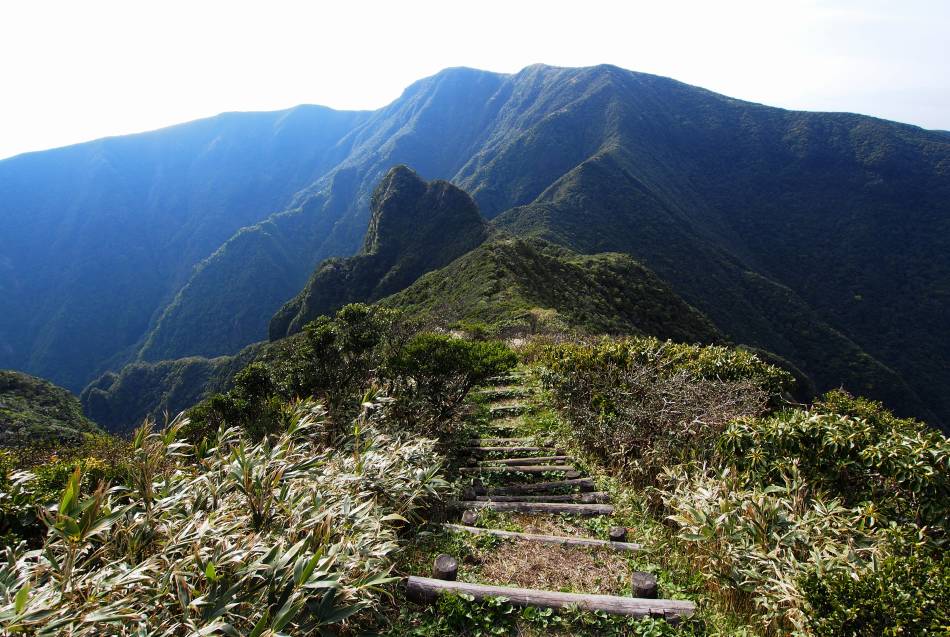 Autumn festivals
Whether you're interested in modern art events or traditional festivals, Tokyo is full of fantastic autumn attractions. For one week in November, Ueno Park transforms for the Tokyo Suki Fes, an open-air arts festival featuring elaborate sculptures and installations. For something more traditional, head to the Kichijoji Autumn Festival at the beginning of September, where you'll find hordes of excited revelers carrying portable mikoshi shrines, celebrating the arrival of fall.
Autumn cuisine
The autumn months are a time to enjoy seasonal produce such as sweet potatoes, pumpkin, chestnuts, and mushrooms. The food looks just like the seasonal trees, with varied hues of red, orange, and yellow. Whether it's a quick snack from a local food stall or an elaborate kaiseki banquet meal, Japan's fall cuisine resonates with a subtle, soothing mood reminiscent of the changing seasons.