Cheerful traditions to reign in the fall
Join the locals in celebrating centuries-old festivals, which are full of one-of-a-kind rituals and unhinged revelry
With almost 40 million people packed into the greater Tokyo metropolitan area, there are countless festivals and celebrations taking place across the region. Presented by local residents, who take pride in showcasing their neighborhood to the rest of the city, these festivals will give you a first-hand glimpse into the centuries-old traditions of the city. On top of that, they are also an excuse for rowdy revelry and uninhibited celebration.
Tips
Be sure to confirm specific dates and venues prior to your visit
The autumn weather varies significantly from September to December. Be sure to pack accordingly
Kichijoji Autumn Festival
For over 40 years, locals in Kichijoji have kicked off the start of fall with a bang, carrying portable mikoshi shrines through the streets and gathering around Musashino Hachimangu Shrine. The festival takes place at the beginning of September.
Asakusa Tori no Ichi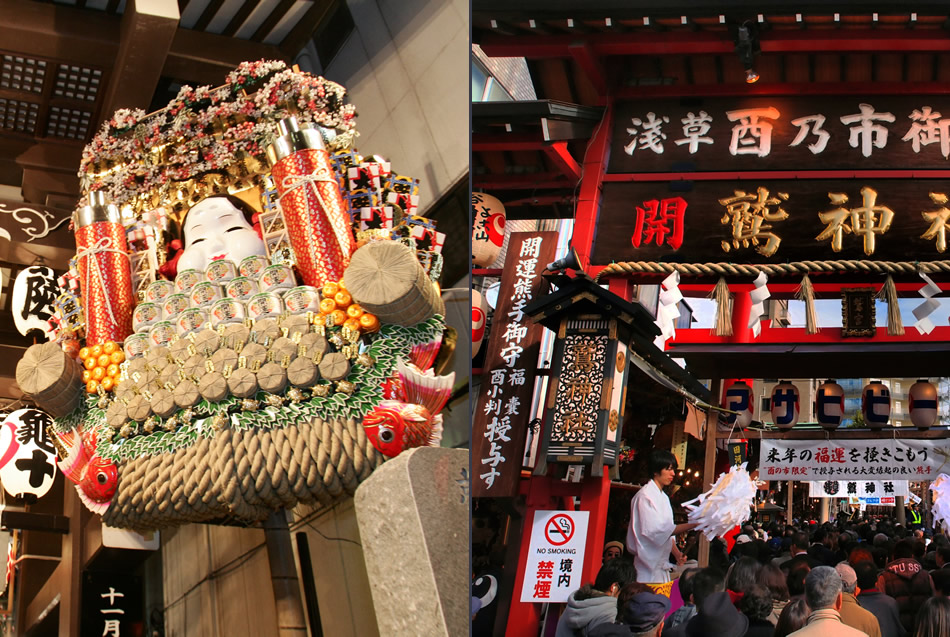 Tori no Ichi events are held on select days in November at various shrines in the city. One of the most spectacular versions of this traditional festival takes place at Ootori Jinja Shrine and Chokokuji Temple. Locals and travelers gather to pray for good fortune and health, with street side vendors selling charms and good-luck potatoes, along with hearty food and souvenirs.
Gishisai Festival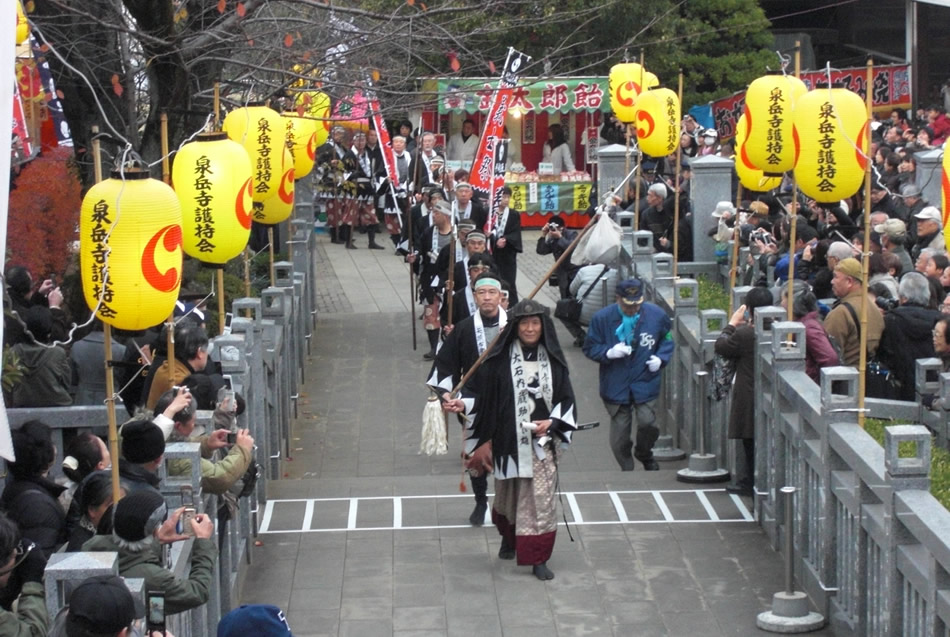 Taking place on December 14th at Sengaku-ji Temple, the Gishisai Festival honors 47 ronin samurai from the early 1700s made famous for a loyal act of vengeance. The festival is marked by a solemn procession from Zozo-ji Temple to Sengaku-ji Temple, with participants dressed in Edo-period attire.
Setagaya Boroichi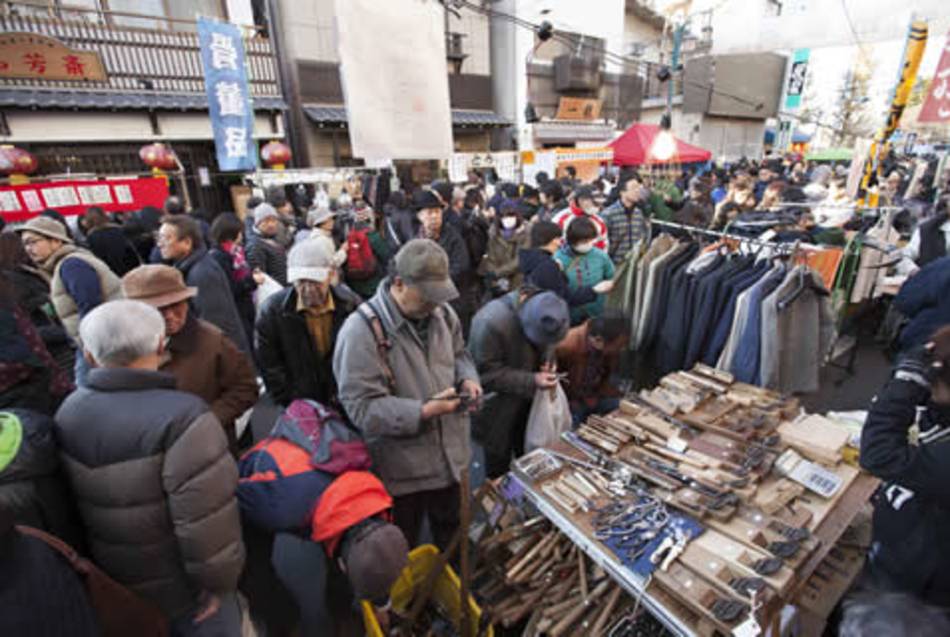 For one of the biggest flea markets in all of Japan, head to residential Setagaya Station on December 15th and 16th. Hordes of eager shoppers and casual visitors stroll down Boroichi-dori street, which is lined with some 700 vendors selling valuable antiques, artisanal wares, souvenirs, and tasty treats.