Main content starts here.
Updated: February 20, 2020
Legend has it that Nezu Shrine was established more than 1,900 years ago by a prince named Yamatotakeru. It is known for its 300-year-old azalea garden, which spans 6,600 square meters, and features approximately 3,000 azalea plants of 100 different species. That includes rare varieties such as fuji-tsutsuji (which has tiny bean-size flowers), hanaguruma (which has pinwheel-like flowers), and karafune (black azaleas).
Besides the flowers, you can enjoy a plant fair, an antiques fair, and many outdoor stalls. Special 20-minute viewings of sanjuroku-kasen-e paintings will take place at 12:00 and 14:00. Seven of the shrine's buildings, including the main hall, are designated Important Cultural Properties of Japan.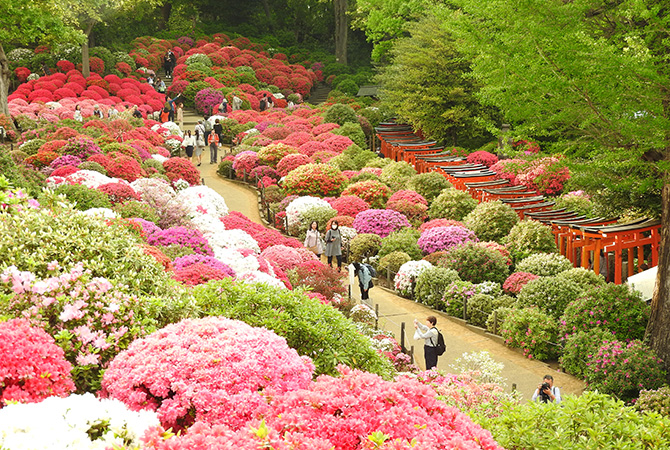 Opening Hours
For start and finish times, visit the official website.