In order to prevent the spread of coronavirus (COVID-19), various facilities around Tokyo may change their operating days or hours. In addition, some events may be canceled or postponed. Please check official facility or event websites for the latest updates and information.
Exciting rides for all ages in the heart of the city
In addition to countless shops and restaurants, Tokyo Dome City has a fully equipped amusement park right on-site. A thrilling roller coaster snaking through various structures and a massive Ferris wheel are just two of the park's attractions. Visitors of all ages can join the fun.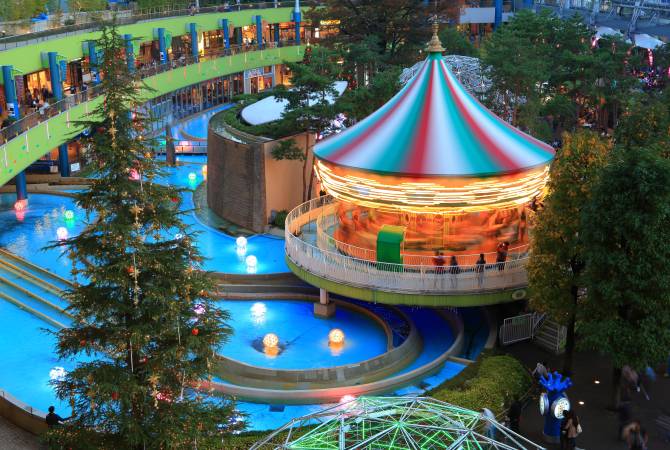 Tips
Riding the Thunder Dolphin roller coaster through Tokyo Dome
Surveying the area at your leisure from atop the massive Big-O Ferris wheel
With free entry to the premises and minimal waits, the Tokyo Dome City Attractions area allows you to enjoy as much or as little of its 21st century amusement park as you like. Start with the pulse-pounding Thunder Dolphin roller coaster, which weaves through various structures including the "centerless" Big-O Ferris wheel. The wheel itself is another top attraction where you can relax for a scenic 15-minute ride or make the most of the unique karaoke setup inside your gondola.
The sheer variety of attractions ensures that there's something for everyone. The Wonder Drop plunges three stories down a track into a pool of water. Elsewhere, you can hunt for pirate treasure on The Dive or join forces with Inspector Zenigata to recover stolen jewels in a Lupin III-themed attraction. Even very small children can join the fun on rides like the Furifuri Grand Prix driving ride. Since you pay for attractions individually, you can either spend a short time or potentially several hours at the park. It's perfect for families visiting Tokyo.