In order to prevent the spread of coronavirus (COVID-19), various facilities around Tokyo may change their operating days or hours. In addition, some events may be canceled or postponed. Please check official facility or event websites for the latest updates and information.
Follow in the footsteps of a key Edo-period shogun at this historically important shrine
Kanda Myojin Shrine was founded in 730 near present-day Otemachi and has a history of nearly 1,300 years. It was moved to the current location during the Edo period (1603–1867), and shogun Tokugawa Ieyasu is said to have paid his respects at the shrine. The site's proximity to Akihabara means it is today popular among tech geeks, and talismans are sold to bless electronic devices.
Tips
Paying your respects at one of Japan's most historically important shrines
Taking part in the lively Kanda Matsuri, also known as one of Japan's three greatest festivals, that takes place in May every odd-numbered year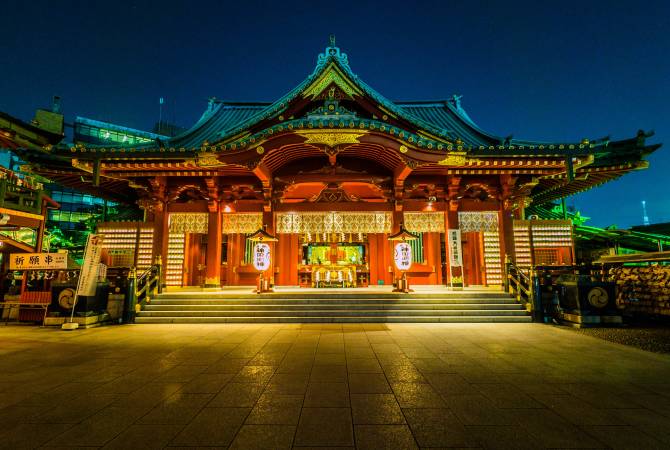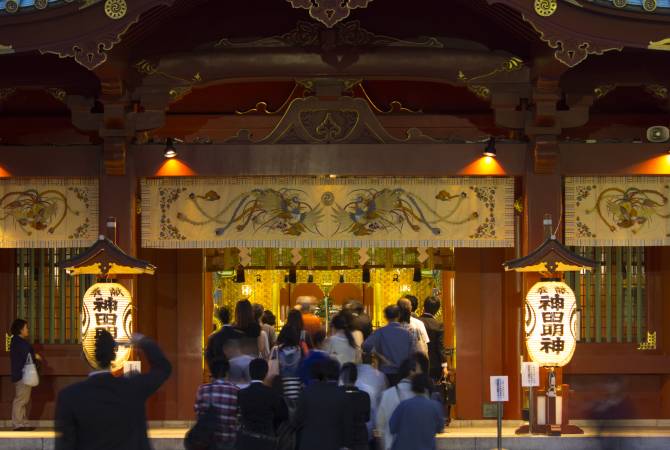 Pray for prosperity, good luck and marriage at the Kanda Myojin Shrine, where three major gods, or kami, are enshrined. They include two of the seven Gods of Fortune: Daikokuten, who presides over bountiful harvests and matrimony; and Ebisu, the god of fisheries and business. The third is the Taira no Masakado, a rebel against the Hei'an government (794–1185) whom later earned revered status. The shrine is the head of 108 Tokyo districts including Akihabara and Tsukiji.

In May every odd-numbered year, partake in the festivities of the boisterous Kanda Matsuri that is widely regarded as one of Japan's three greatest festivals. The parade kicks off and ends at the shrine, passing through central Tokyo districts like Nihombashi and Otemachi.