Main content starts here.
In order to prevent the spread of coronavirus (COVID-19), various facilities around Tokyo may change their operating days or hours. In addition, some events may be canceled or postponed. Please check official facility or event websites for the latest updates and information.
The Kiba area of Koto-ku derives its name from the once prolific lumberyards and warehouses. (Kiba is literally "lumberyard.")
Kiba no kakunori, or square log rolling, developed as a folk art from this unique background. It sprang from the process of assembling rafts for transport, in which the lumberyard workers maneuver a lumber with only a single fire hook.
Each year, as part of its residents' festival, Koto-ku organizes this square log rolling at a pond in Kiba Park to pass down the origin of the name and the traditional culture of the area.
Why not join the event and witness the skillful Kiba raftsmen roll and ride the square logs floating in the water?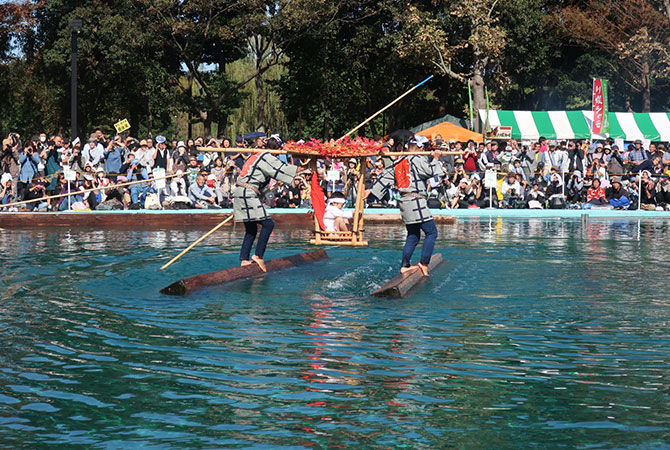 Kiba Station | 5 min on foot
Tozai Line
Please check the official event website for the latest updates on opening dates and times, prices, and other information.