Nikko, an unparalleled blend of natural beauty and cultural heritage
Nikko is a city in the northwestern part of Tochigi Prefecture, which is north of Tokyo. You can get there from Tokyo in about two hours. There's a famous Japanese saying that means, roughly, "You haven't lived until you've seen Nikko."
Tips
Explore magnificent temples and shrines
Take in stunning natural sights like the Kegon-no-Taki Falls and Chuzenjiko Lake
Relax at the historic Kinugawa Onsen hot springs
How to Get There
From Tobu-Asakusa Station: 2 hours to Tobu-Nikko Station by limited express train via Tobu Line.
From Shinjuku Station: 2-3 hours to Nikko Station or Tobu-Nikko Station via JR Lines (transfer at Utsunomiya Station).
From Ikebukuro Station: 2 hours to Tobu-Nikko Station by direct JR Line train.
From Tokyo Station: 3 hours by highway bus. Bus tours from Tokyo to Nikko also available.

Three amazing places, one World Heritage Site
The Shrines and Temples of Nikko are a single UNESCO World Heritage Site that comprises three main sites: Nikko Toshogu Shrine, Rinnoji Temple, and Futarasan-jinja Shrine. All three are amazing, and should be a part of any visit to Nikko, but probably the most famous is Nikko Toshogu. Many Shinto shrines have an austere beauty, but Nikko Toshogu is an awe-inspiring spectacle of lavish color and ornate architectural flourishes.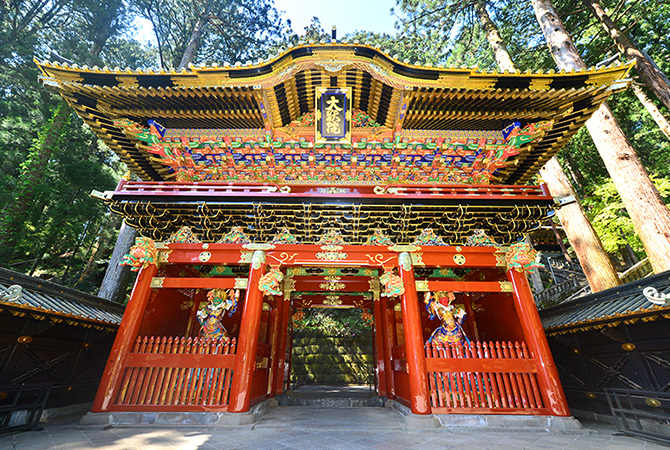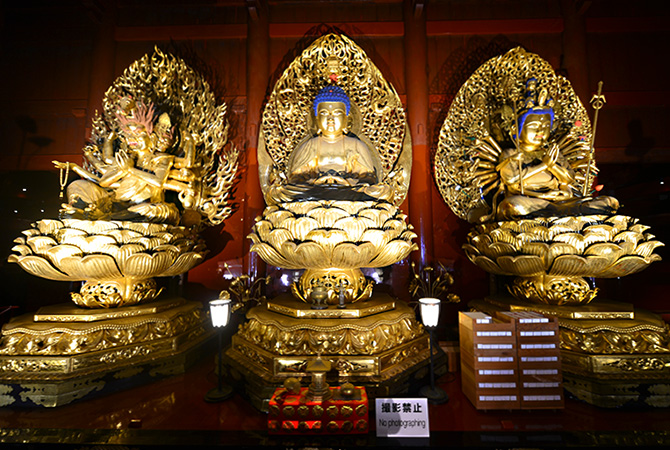 Mountains, lakes, waterfalls and more
Nikko's appeal isn't limited to shrines and temples. It also sits in the heart of an area full of natural beauty. The Kegon-no-Taki Falls stand 97 meters high. Chuzenjiko Lake sits at the entrance to the Oku-Nikko area, a popular mountain getaway, and on its edge sits Mount Nantaisan, whose lushly forested slopes are particularly stunning in the autumn.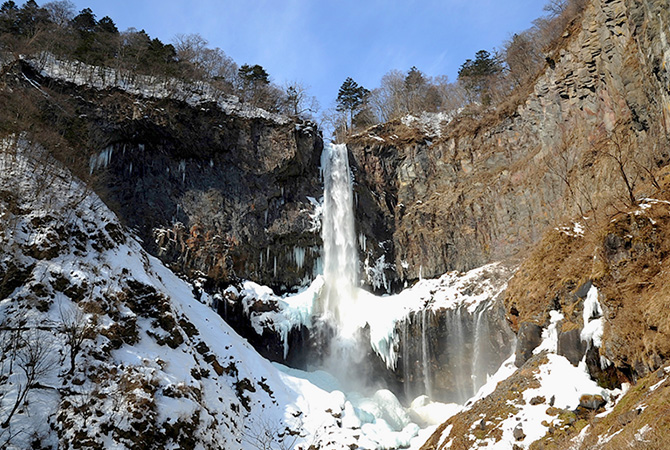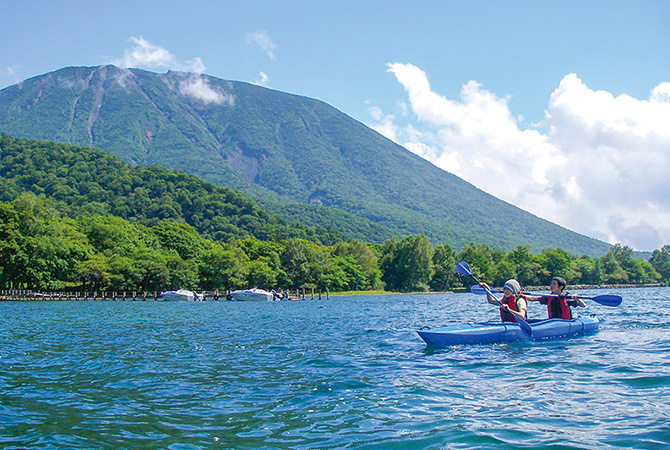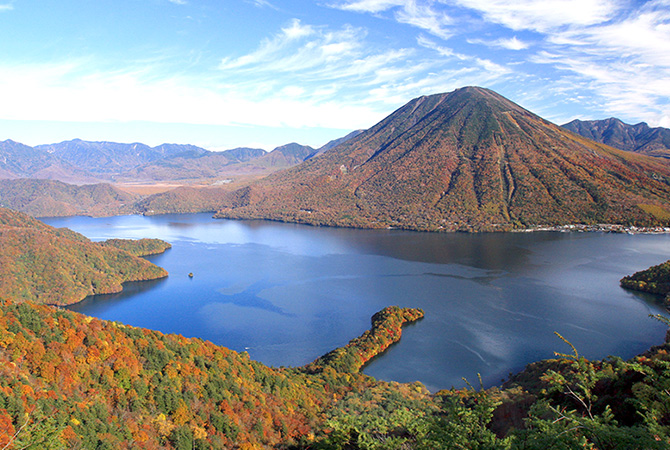 Relax at the historic Kinugawa Onsen hot springs
A 30-minute train ride from Nikko Station is Kinugawa Onsen, a historic hot spring town. You can stay overnight at a ryokan (Japanese-style inn) or hotel with its own hot spring baths, or just come for the day for a soak at one of the many springs open to the public.