Hakone, one of Japan's most popular getaways
Hakone is located in the southwest part of Kanagawa Prefecture, which borders Tokyo. Just take the Tokaido Shinkansen to Odawara Station, and then transfer to the charming Hakone Romancecar train for the rest of the journey.
Tips
The classic Hakone itinerary: Hakone-Yumoto, Lake Ashinoko, Hakone Ropeway
Hakone has some unparalleled hotels & inns, both classic and modern
Check out Hakone Jinja Shrine & Kuzuryu Jinja Shrine
How to Get There
From Shinjuku Station: 1 hour 30 minutes to Hakone-Yumoto Station by limited express train or 2 hours by express train.
2 hours to Hakone-Yumoto Station by highway bus.
From Tokyo or Shinagawa Station: 30 minutes to Odawara Station via Tokaido Shinkansen (Kodama and selected Hikari trains only).
From Haneda Airport: 2 hours and 30 minutes by highway bus.
Follow a classic Hakone itinerary
Start in Hakone-Yumoto, a lively hot spring district, then take the bus to Lake Ashinoko. Stylish hotels and restaurants line the lakeshore. Head across the lake on the Hakone Pirate Ship, then head for the Hakone Ropeway, which offers sweeping views of the surrounding countryside including Mt. Fuji, and passes over a craggy Owakudani Hell Valley where hot spring water bubbles underneath.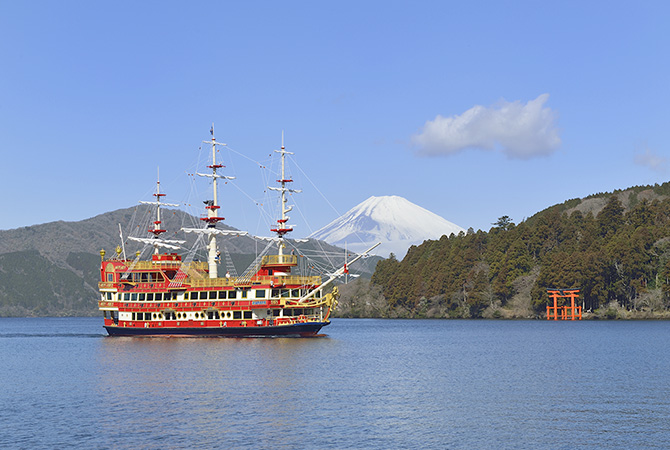 ©Hakone Sightseeing Cruise Co.,Ltd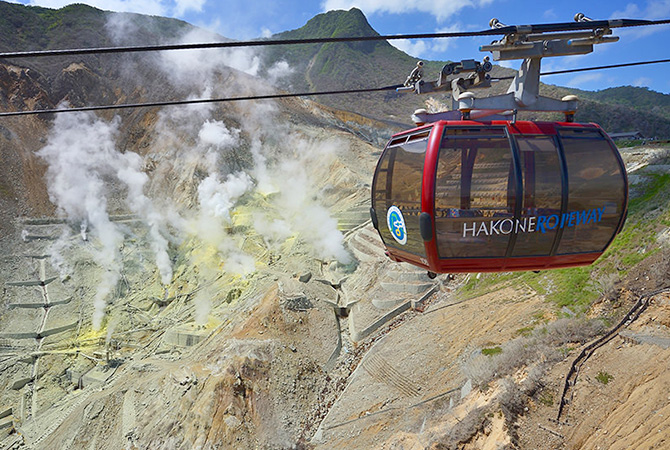 ©Hakone Ropeway
Popular "hot springs" and unparalleled places to stay
Say "Hakone" to a Japanese person, and they'll probably think of amazing onsen (hot springs), and the amazing spas and resort hotels that go with them. One is the Fujiya Hotel, which opened in 1878, and which has hosted Helen Keller, Charlie Chaplin and plenty of royalty.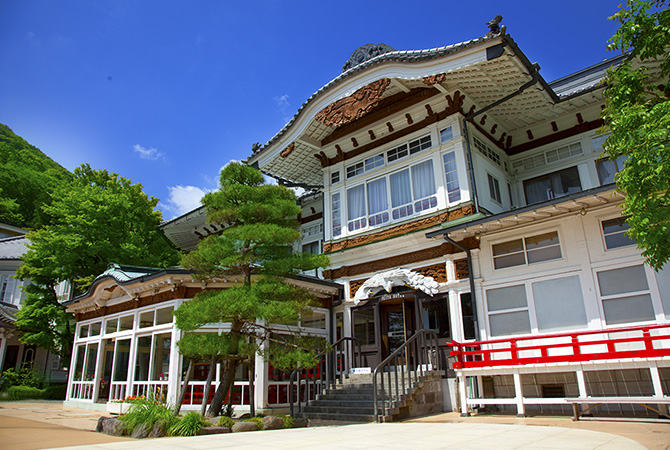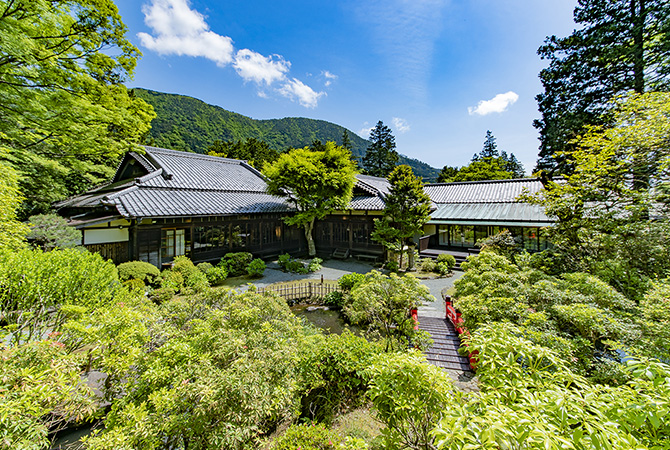 Head to a shrine where generations of samurai came to pray
Hakone Jinja Shrine on the banks of Lake Ashinoko has centuries of distinguished history. Famous military commanders including shogun Tokugawa Ieyasu (1543-1616) would come to pray here. A 30-minute walk through a tranquil forest brings you to Kuzuryu Jinja, a shrine under the umbrella of Hakone Jinja.