Kamakura, a charming coastal city that's big on Buddha
Kamakura is a city by the sea southwest of Tokyo in Kanagawa Prefecture, about an hour by train. It's a popular commuter town for people who like the laid-back beach lifestyle, and it draws lots of day-trip tourists who want to visit those beaches and the area's exceptional collection of shrines and temples, one of which houses a massive bronze Great Buddha (Kamakura Daibutsu).
Tips
Try zazen (seated meditation) at a Zen temple
Pay a visit to Kamakura's Great Buddha
Check out old-fashioned cafes for delectable Japanese desserts
How to Get There
From Tokyo Station: 53 minutes to Kamakura Station via JR Line. Alternatively, 40 minutes to Ofuna Station via JR lines, then 15 minutes to Shonan-Enoshima Station via Shonan Monorail. Change to Enoshima Electric Railway (Enoden) to Kamakura Station for 23 minutes.
From Shinjuku Station: 58 minutes (directly) to Kamakura Station on Zushi-bound trains via JR Line. For a longer but scenic ride, take the Odakyu Enoshima Line to Fujisawa, and transfer to the Enoshima Electric Railway (Enoden) for 1 hour and 30 minutes.
Try seated meditation
Zen is a prominent form of Japanese Buddhism, and one distinctive Zen practice is the seated meditation known as zazen. Many ancient Kamakura temples hold zazen sessions that are open to the public. Kenchoji, one of Japan's oldest Zen temples, even has meditation classes specifically tailored to foreign visitors that anyone can enjoy.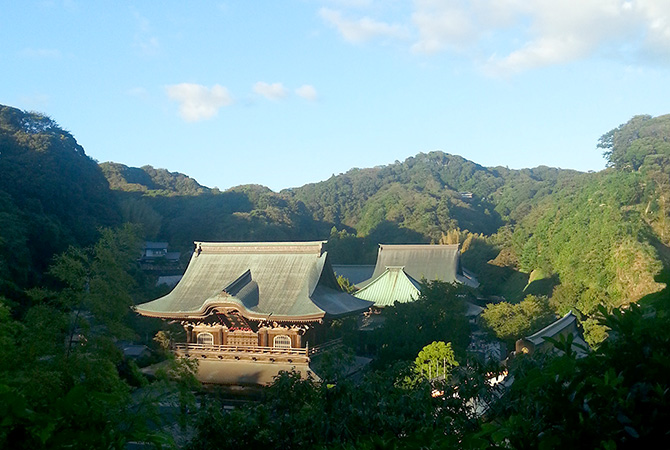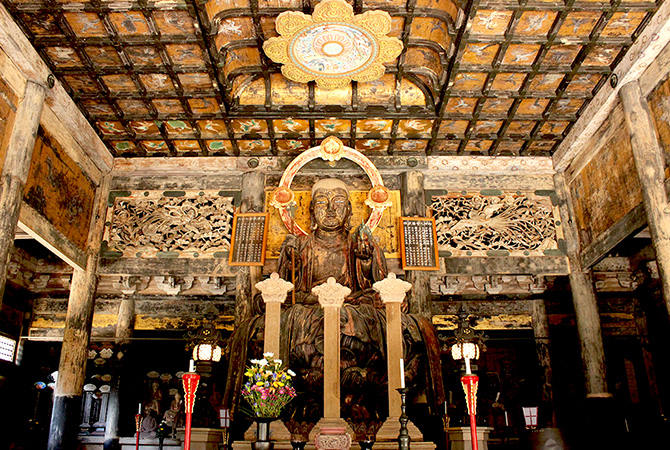 Hit Kamakura's major shrines and temples
Want a rundown of some of Kamakura's best shrines and temples? Start with Tsurugaoka Hachimangu Shrine, a pleasant stroll from Kamakura Station. This is the city's most prominent Shinto Shrine. The famous Kamakura Great Buddha is on the grounds of Kotokuin Temple, which is a 7-minute walk from the Enoshima Railway's Hase Station. And Meigetsuin Temple, near Kita-Kamakura Station, is famous for its hydrangeas, which bloom each June.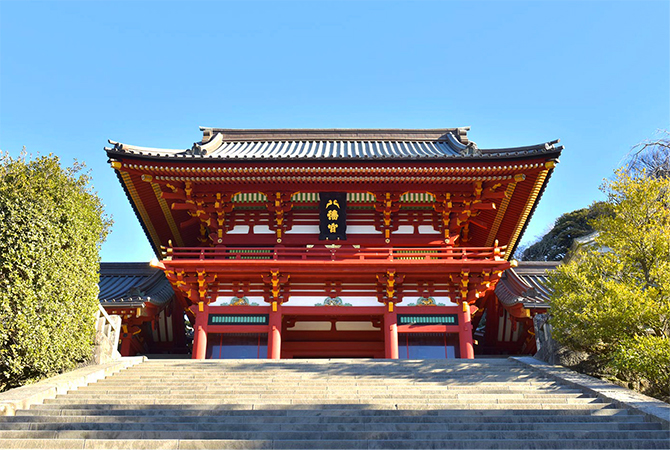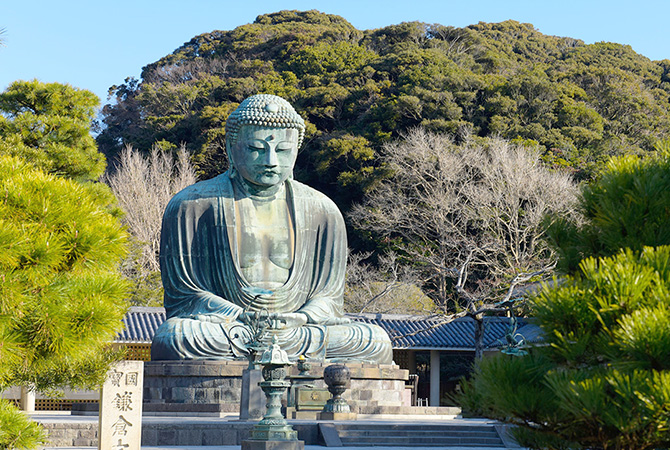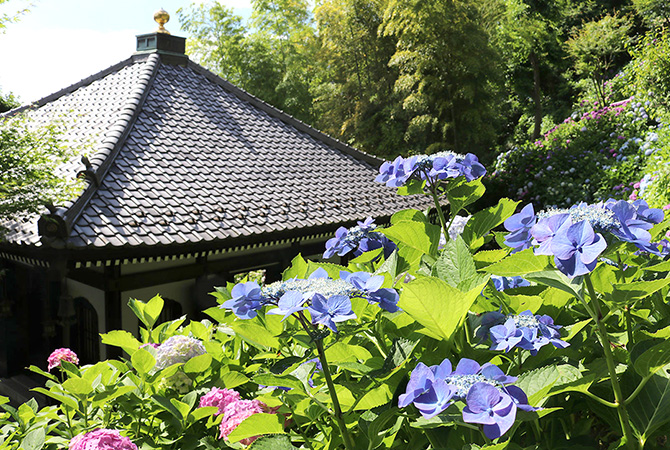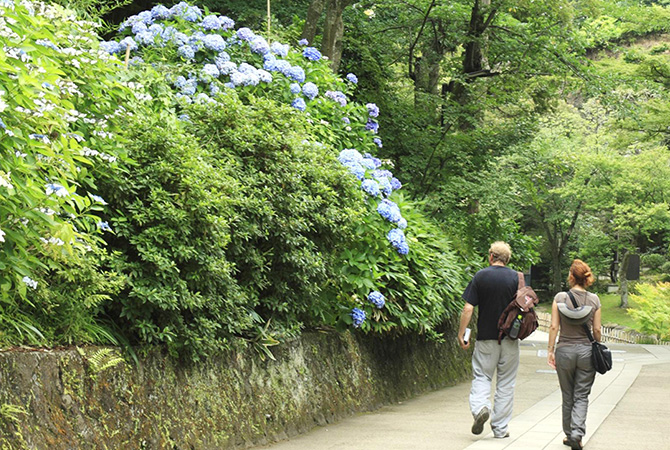 Indulge your sweet tooth!
When you're walking through Kamakura, keep an eye out for old-fashioned shops and cafes with great sweets. Some shops make rice dumplings that are topped with dark molasses ice cream, and fruit. If you want to soak up the Kamakura vibe with a cup of Japanese tea and a classic anmitsu dessert, there are also cafes in traditional style too.