In order to prevent the spread of coronavirus (COVID-19), various facilities around Tokyo may change their operating days or hours. In addition, some events may be canceled or postponed. Please check official facility or event websites for the latest updates and information.
The enticing rhythms of taiko drums and dancing, nights under soft lantern light, the scent of BBQ—summer in Tokyo is unforgettable
Summer in Tokyo tends to be hot and humid, but it's a great time to visit and experience the city like a local. Enjoy traditional festivals and fireworks, try shaved ice, hit the beach, join friends for drinks at a rooftop beer garden, stroll the shady parks or chill out in the city's excellent museums, indoor experiences and department stores.
Tips
Keep hydrated and avoid the sun in the middle of the day and plan activities for the early morning or late afternoon
A light jacket, cardigan or shawl is useful in chilly trains and stores
Pick up a plastic uchiwa fan—often given out free near stations and stores—to keep cool
Fun in the sun
You can sense the excitement as the weather heats up in Tokyo: schools and universities have long holidays in August, and it's the perfect time for swimming, camping and hiking, as many escape to the beach or the mountains.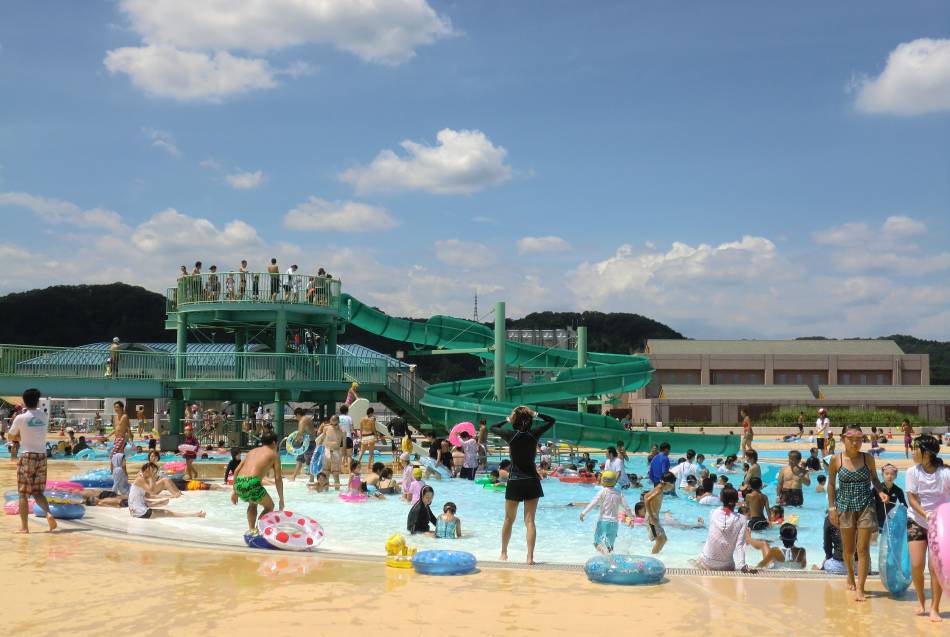 Hamurashi Suijo Park
Head to a waterpark like Tokyo Summer Land for cool summer fun; many of the major hotels also open their pools to the public for night swimming, for fee.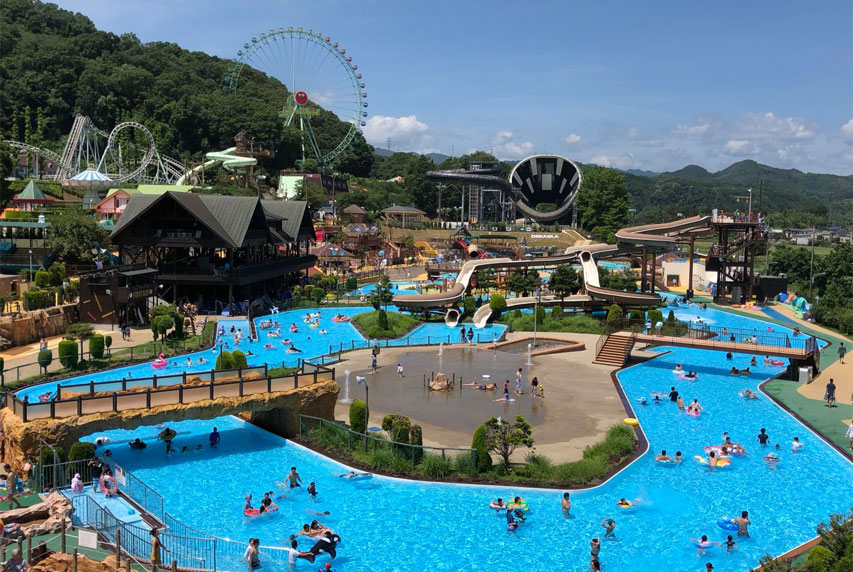 Tokyo Summerland
Spectacular festivals and fireworks
On any given night through July and August, you can hear the taiko drums in every neighborhood, calling locals to celebrate summer and honor their ancestors with Bon dancing, snacks and games. Shrines are adorned with paper lanterns and people dress in colorful cotton yukata.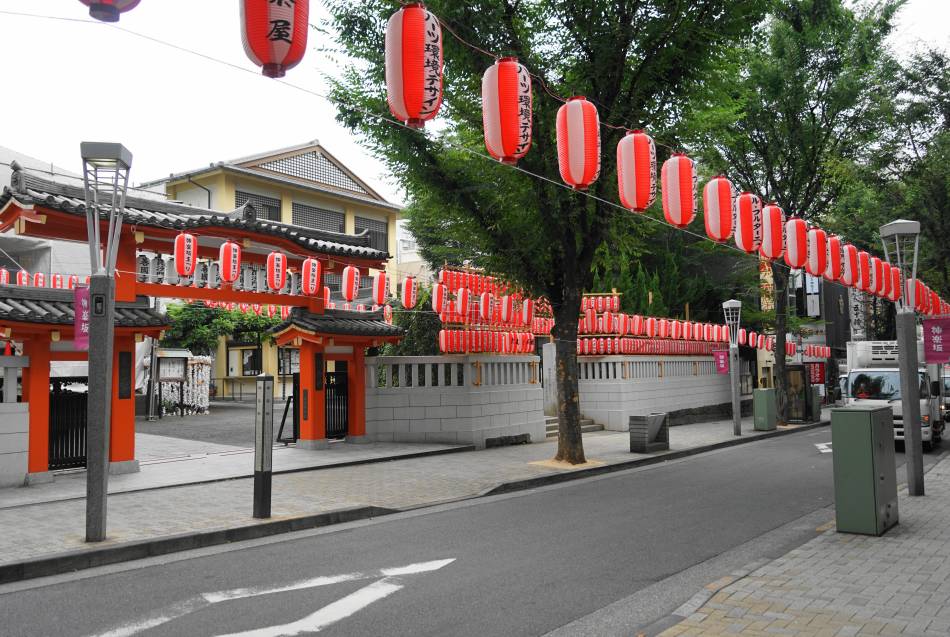 Don't miss Tanabata, the star festival in Asakusa (July 5-9), Yasukuni Shrine's Mitama Matsuri (July 13-16) and Koenji's raucous Awa Odori Festival (August 25-26). Of course, summer means fireworks. Dress up in yukata and make your way to the river as the songs of cicadas compete with the colorful explosions in the sky. The biggest is the Sumidagawa Fireworks Festival (the last Saturday in July), but there are many smaller ones too.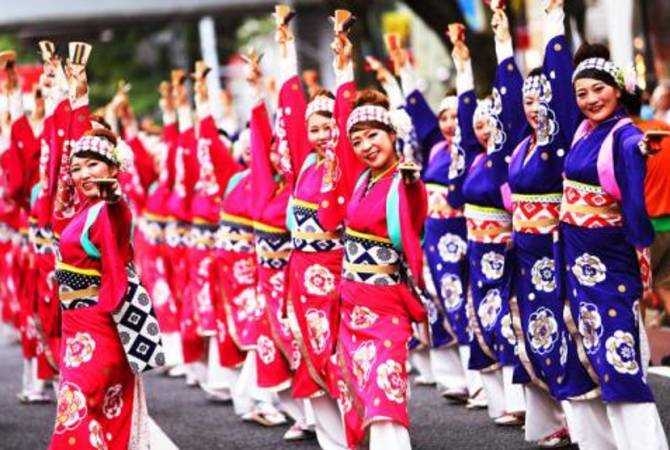 Harajuku Omotesando Genki Matsuri and Itabashi fireworks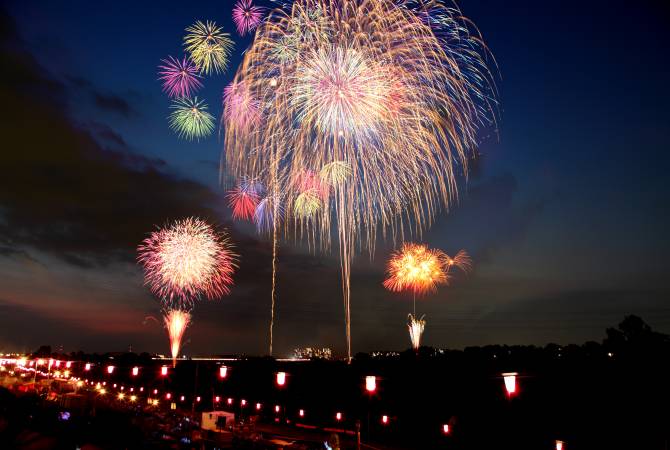 Seasonal delights
Japan embraces the changing seasons, and summer brings unique flavors and seasonal treats. Summer festivals mean food stalls proffering Japanese junk food favorites yakisoba and okonomiyaki, chocolate covered bananas and grilled corn. Cool down with traditional salted cucumbers or slices of watermelon. Sweets and drinks in convenience stores take on the flavors of tropical fruits or nostalgic soda. Try mango shaved ice (kakigori) or more traditional flavors like matcha. Cold noodles are refreshing and often flavored with summer citrus fruits like sudachi. At night, office workers meet up to sip under the stars, at one of the many beer gardens held in major parks or on department store rooftops. Most offer all-you-can eat and drink packages.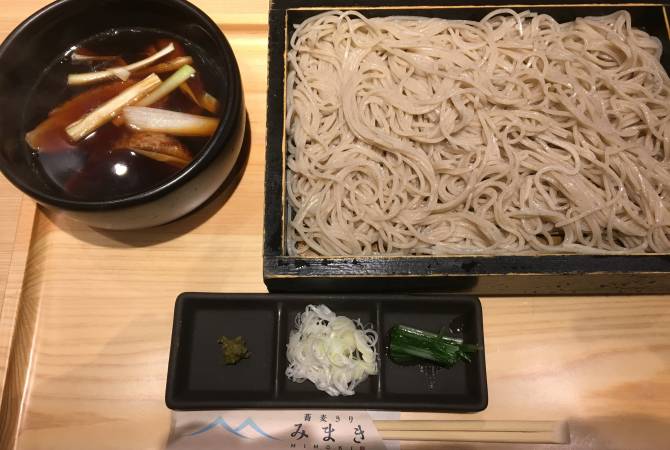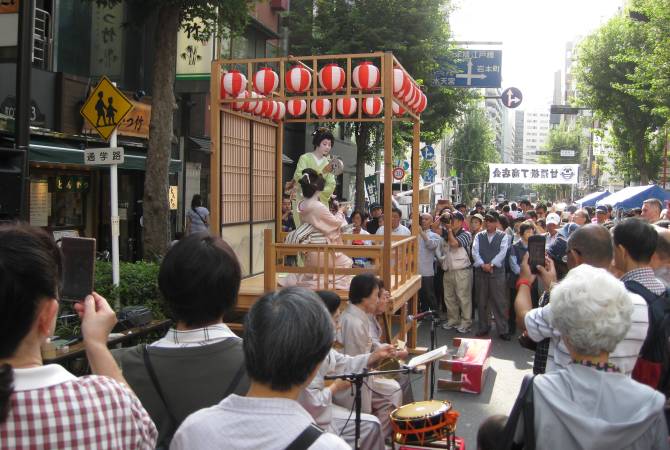 Hit the beach
While you won't find good surf in Tokyo, there are places to swim, paddle and relax. One of the closest beaches is right in Tokyo Bay, at Odaiba. While you can't actually swim at Odaiba Beach (the bay's water quality might not be the best), you can stroll, play volleyball or join in a summer festival. Kasai Kaihin Park Beach in Kasai Rinkai Park allows swimming in season, when the water quality is good. The park also has BBQ facilities. While most keen swimmers head to the coasts of Chiba or Kanagawa, you can find amazing beaches on Tokyo's islands.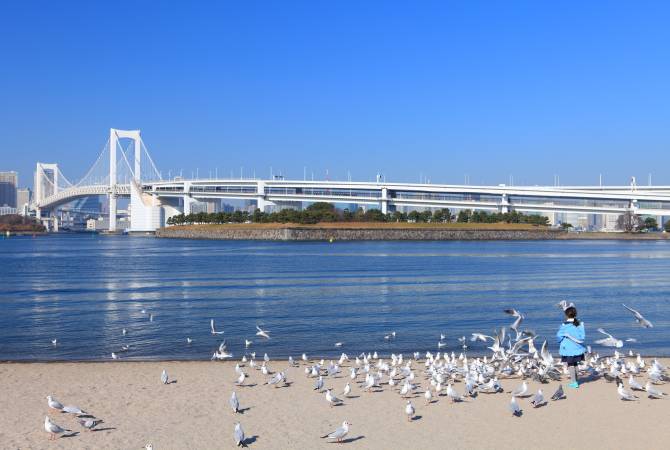 Odaiba Seaside Park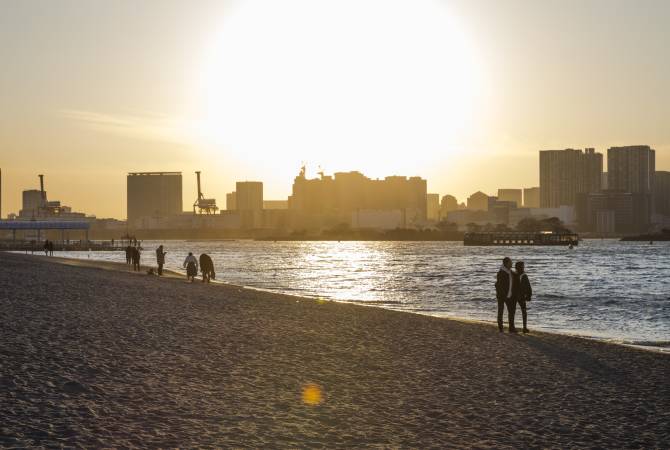 Some of the islands can be reached within 3 hours by high-speed ferries. Oshima is one of the closest. Niijima is famous for its white sand beaches and ferry services are available between nearby Shikinejima where you can enjoy hot springs. If you have plenty of time, take the 24 hour ferry trip out to Ogasawara, for a real getaway. The islands offer swimming, scuba diving, snorkeling, hot springs, camping and rustic hotels.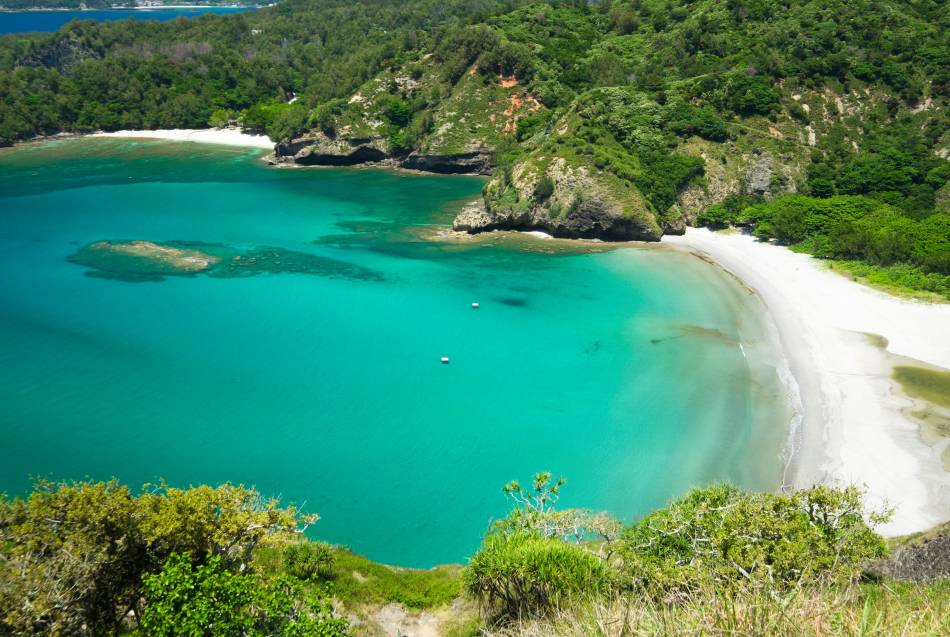 Chichijima Island