One of the pleasures of summer in Tokyo is watching the skies light up with spectacular fireworks
Though Tokyo can be hot and humid on summer days, as the sun sets, the city cools down and locals flock to watch the fireworks, wearing colorful cotton yukata. The trick is to beat the crowds and find the best vantage points.
Tips
Stake out your spot early, with a picnic blanket, drinks and snacks
Wear a yukata, the light cotton, more casual version of a kimono, for the full experience—you can rent one for the day or buy one at a store
Take an umbrella or raincoat; fireworks may be canceled in bad weather, but often go ahead if the rain is light
You might hear people call out "Tamaya" or "Kagiya," the names of two famous fireworks makers in the Edo period (1603-1867)
An explosive summer celebration
Japan has enjoyed fireworks since 1549. Tokyo's Sumida River was one of the early venues and still hosts the city's biggest display. While lighting up the night sky and delighting onlookers, fireworks are believed to drive away evil spirits. If you want to delve deeper into their history, you can visit Ryogoku Fireworks Museum. Otherwise, head to a river in summer and enjoy the spectacle.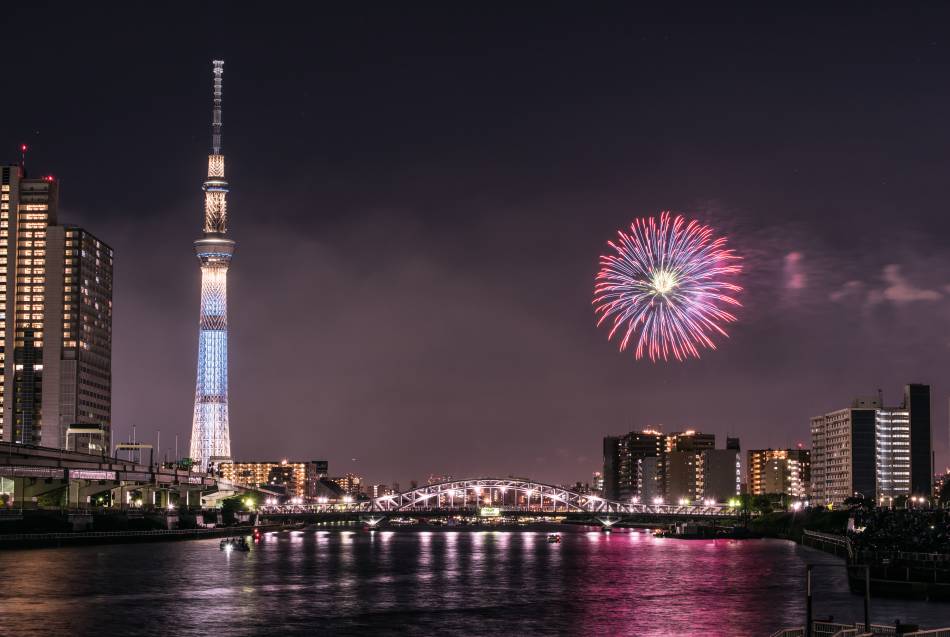 See the big one
There are small local festivals by parks and rivers all over Tokyo in July and August, but the big events draw the crowds with their lavish displays. Sumida Fireworks Festival on July 28 draws around a million viewers each year to see almost 20,000 fireworks. Getting a good vantage point is key—you can take a yakatabune boat on the river, seek out a side street around Asakusa station or opt for one of the bridges further up the river. Some local hotels offer good vantage points but book out early.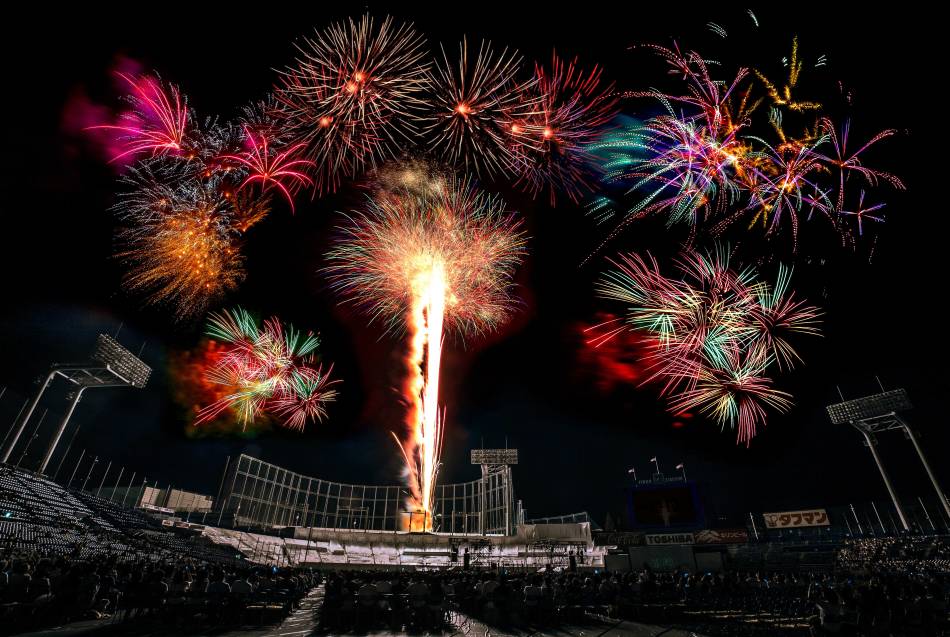 Get out of town and get the views
If you want to avoid the crowds, head to one of the smaller festivals, that still offer delicious street food stalls, exciting explosions and traditional fun. Showa Kinen Park near Tachikawa has a fireworks festival on July 28 in extensive parklands. Closer to the city, head to the charming traditional town of Shibamata to see the skies light up over the Edogawa River, from the riverside baseball grounds on July 24.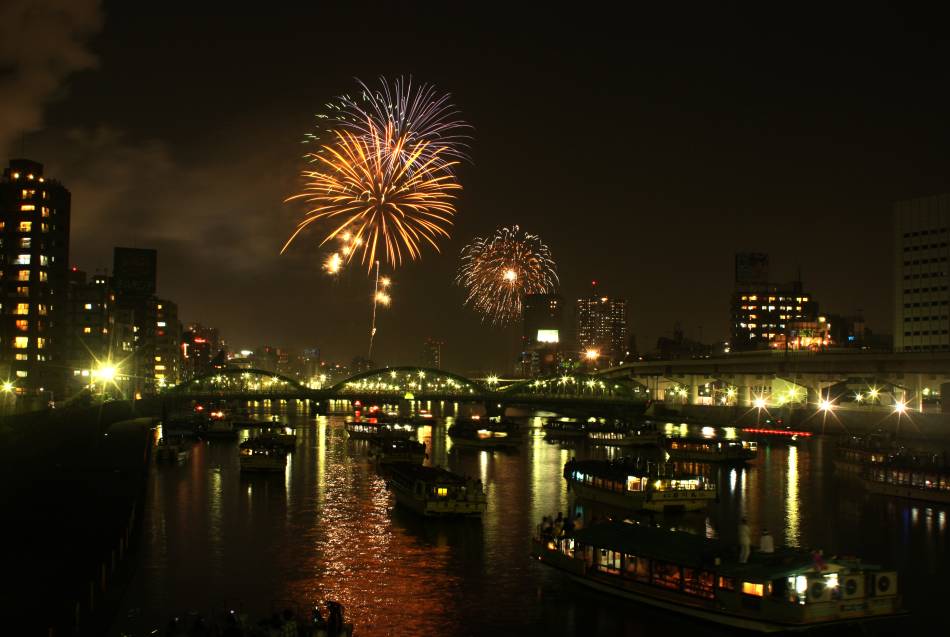 Floating traditions and alternative views
The classic way to enjoy the fireworks is on the water, floating around Tokyo Bay on a traditional yakatabune. These long, low, boats cruise the rivers, festooned with lanterns, recalling the summer nights in the Edo period, when they were the pleasure boats of rich merchants and samurai. The boats are like mobile restaurants, offering dishes like tempura and sashimi as guests sit on tatami. Tokyo Skytree offers a true bird's eye view of the Sumidagawa Fireworks, but tickets are limited. You can ballot online and take your chances, or book through a tour company.