Minor illness or injury
Counselors from the Tokyo Metropolitan Medical Institution Information group Himawari are on hand to respond to inquiries regarding medical institutions that provide treatment in foreign language or information on the medical system of Japan. Call 03-5285-8181 between the hours of 9:00 to 20:00 seven days a week.

You can also check the Japan National Tourism Organization's (JNTO) website regarding medical care in Japan. This website is handy for when you are feeling ill. It provides useful information, as well as a search engine for clinics and hospitals that provide multilingual services.
Illness or injury requiring immediate attention
Make a call to the fire department on the emergency number 119 and say that you need an ambulance service.
Traffic accidents
Call the police on 110. Make sure to note the time and place of the accident, the name, the phone number, and the license plate number of the other party. If you can't identify the place, ask the store nearby or a passerby. Make sure to consult a physician if you believe you have been injured, as any injury that seems minor at the site may lead to serious injury.
AEDs
An AED is a medical device that helps restores regular heart rhythms by applying an electric shock. If the victim is unconscious and cannot breathe normally, use an AED. You can find them at airports, public transportation stations and large-scale commercial establishments—available for use by anyone.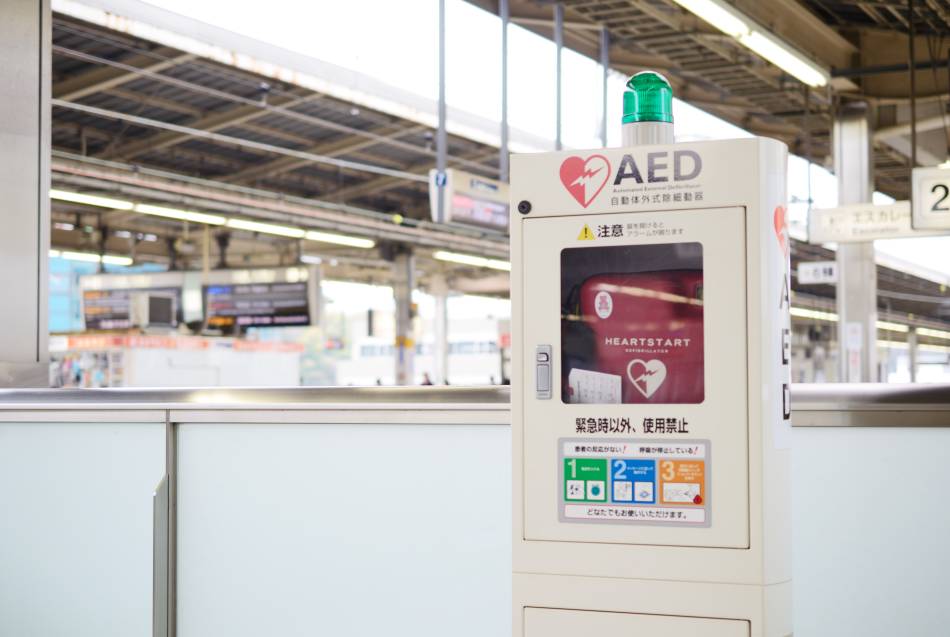 Travel insurance
One way to give yourself peace of mind during your trip to Japan is to purchase travel insurance, specifically a plan that covers medical care. If you do sign up for a plan that includes medical care, make sure you bring your proof of insurance to Japan so you can present it to a medical care professional when necessary. It's best to sign up for your plan at least a few weeks before you leave for your trip, but you can also buy travel insurance at Tokyo's airports.

If you plan on renting a car, rental car companies in Japan do offer insurance policies, but you could also look into signing up for a policy that covers collision damage and so on before your trip.