Discovering Tokyo by bicycle is a fun way to explore the city offering you a wider range of sights and sounds that might otherwise be missed if you are traveling on other forms of public transport.
Bicycle Sharing and Rental
Bicycle sharing and bicycle rental are becoming more common in Tokyo, with many hotels and private shops offering these services. Make use of the community bicycle sharing scheme (pre-registration required) and rent a bike in Shibuya and Meguro, or explore the Okutama and Ome areas by bike.

Tokyo Bike Sharing information page (includes map of bike-sharing stations)
Trekkling is a "take it here, leave it there" bike rental service for the Okutama and Ome areas.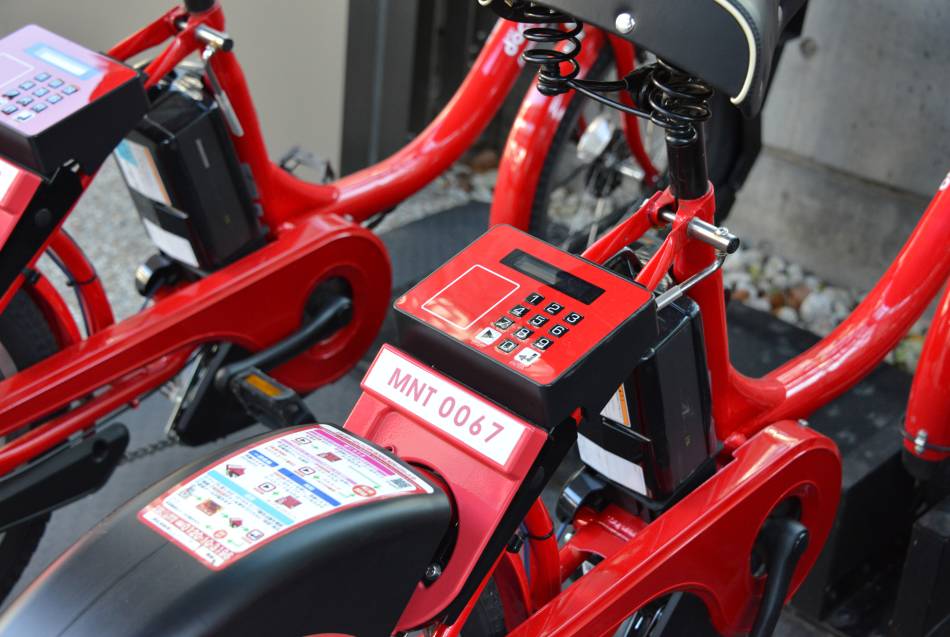 Bicycle usage
Make sure you are aware of local laws regarding cycling in the city. As a general rule, keep to the left, keep your speed down, and be aware of pedestrians. Park your bicycle in a designated parking area. If you park anywhere outside of these areas, there is a high chance that your bike will be impounded.
Please cycle safely, following the traffic rules stated on the Tokyo Metropolitan Police Department's website. Starting from April 2020, Tokyo Metropolitan Government ordinance requires all cyclists in Tokyo to be covered by liability insurance.
Bicycle tours
Going on your own Tokyo cycling adventure can be fantastic, but if you want a more curated experience, or you just want to make sure you don't get lost, the city offers a wide range of guided cycling tours, including plenty with English-speaking guides. Here are some options:

Y&Y Cycling Tours: Certified guides take you to some local hidden gems
Soshi's Tokyo Bike Tour: Guided cycling tours around the city in small groups
Tokyo Bicycle Tours: Choose from five rides around Japan's capital
Tokyo Great Cycling Tour: Offering great guided tours by bicycle since 2006
Dig Tokyo Tours: Group cycling, street food, and family bike adventures on Tokyo's eclectic west side
Cycling in the Bay Area
The early morning, when traffic is slow, is the perfect time to hop on a bicycle and explore the city. The Tokyo Bay area comes with the bonus of a refreshing salty breeze and splendid view. Always remember that safe cycling is the key to avoiding accidents.
Koto City Waterfront Bicycle Sharing Service
For cycling in the bay area, look no further than the bicycle sharing service offered by Koto City. You can pick up a bicycle at any one of around 120 locations, including Shin-Kiba Station by Yumenoshima Green Park, and Daiba and Toyosu stations, which are convenient for hotels. The bicycle can be returned to either to the same or a different station.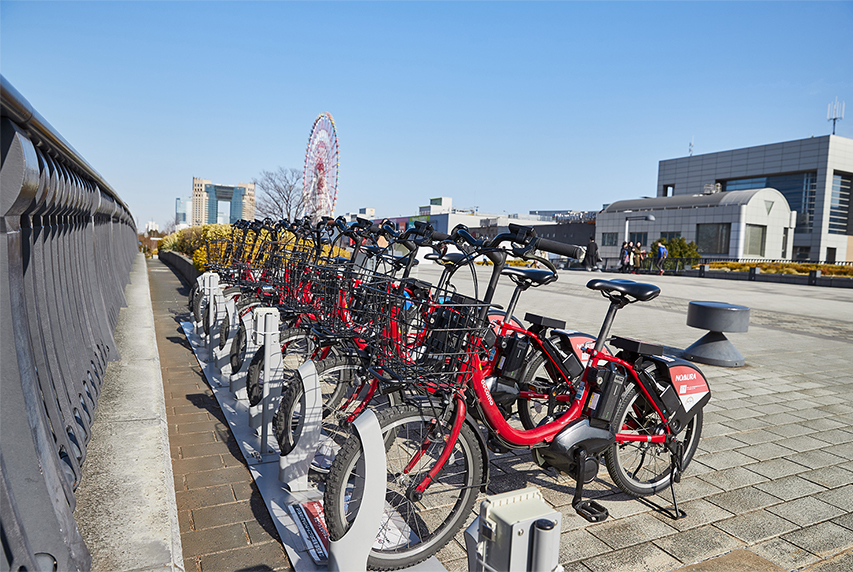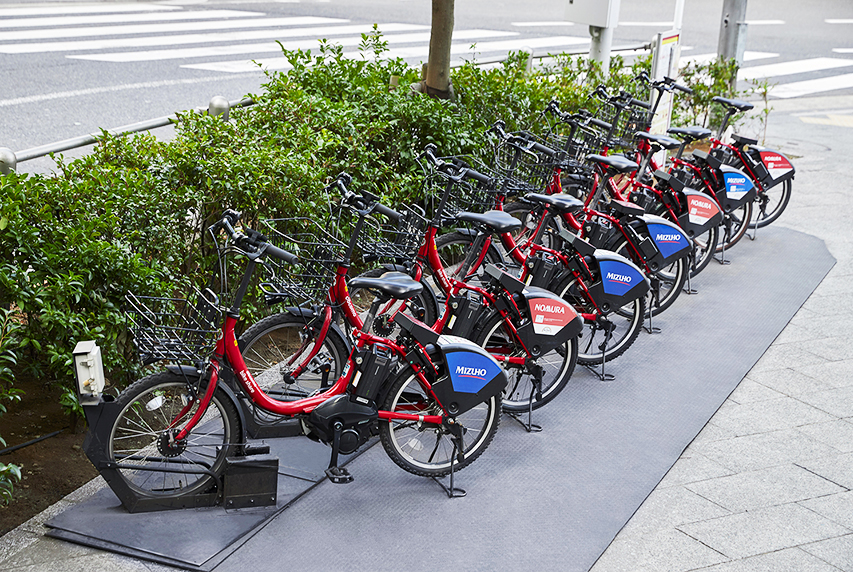 Koto City Waterfront Bicycle Sharing Service