A symbol of post war recovery in the center of the city
Built in 1958, Tokyo Tower serves as a symbol of Tokyo's rebirth after World War II. The towering structure stands 333 meters tall, becoming a ubiquitous photo spot for tourists. Two observation decks provide extensive views across the city and a four-story complex on the ground floor offers shopping, food, and entertainment.
The tower is surrounded by notable temples and parks, and is neighbored by Roppongi, Shiodome, Toranomon, and Shinagawa, all worthwhile destinations in their own right. Spend a morning or afternoon venturing to the tower and exploring the surrounding attractions.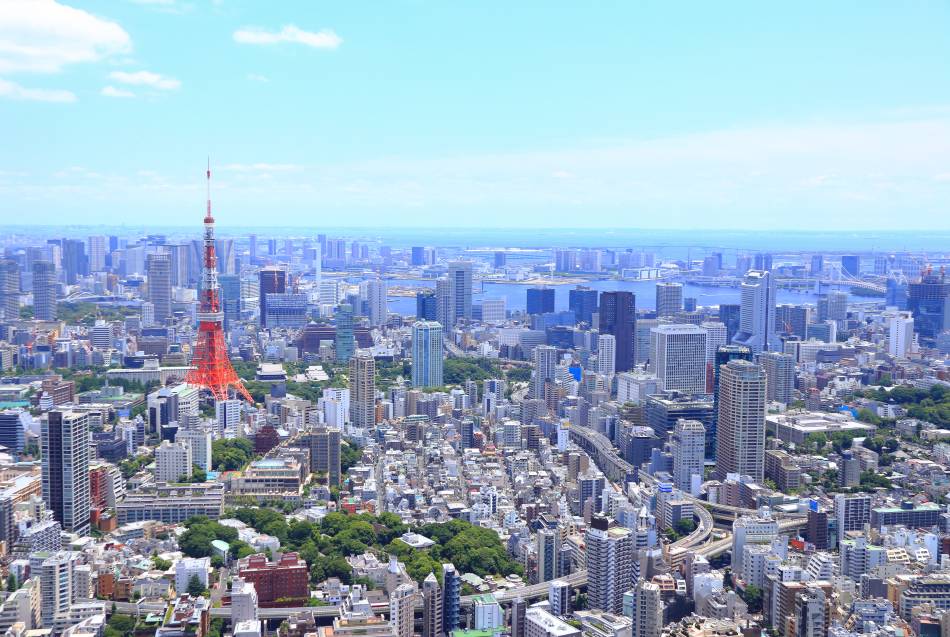 Tips
A trip to the top of Tokyo Tower, which not only serves as an incredible observation point, but also offers fun amusements as well
Exploring the historic parks and temples at the base of the tower
How to Get There
The closest station is Onarimon on the Toei Mita Line, a six-minute walk. From Daimon Station on the Toei Oedo Line and the Toei Asakusa Line is a 10-minute walk away. On the JR Yamanote Line and Keihin Tohoku Line from Hamamatsucho Station, it's a15-minute walk.
From Haneda Airport: 25 minutes by train.
From Narita Airport: One hour and 40 minutes by train. Two hours by the Limousine bus to The Prince Park Tower Tokyo.
From Shinjuku Station: Take the JR Yamanote Line approximately 30 minutes to Hamamatsucho Station.
From Tokyo Station: Take the JR Keihin Tohoku Line approximately 10 minutes to Hamamatsucho Station.
An icon of modern Tokyo
Soaring above the city, Tokyo Tower is the second tallest structure in Japan after the 2012 completion of Tokyo Skytree tower. With a design based on Paris' ubiquitous Eiffel Tower, Tokyo's version stands 13-meters taller than its more famous rival.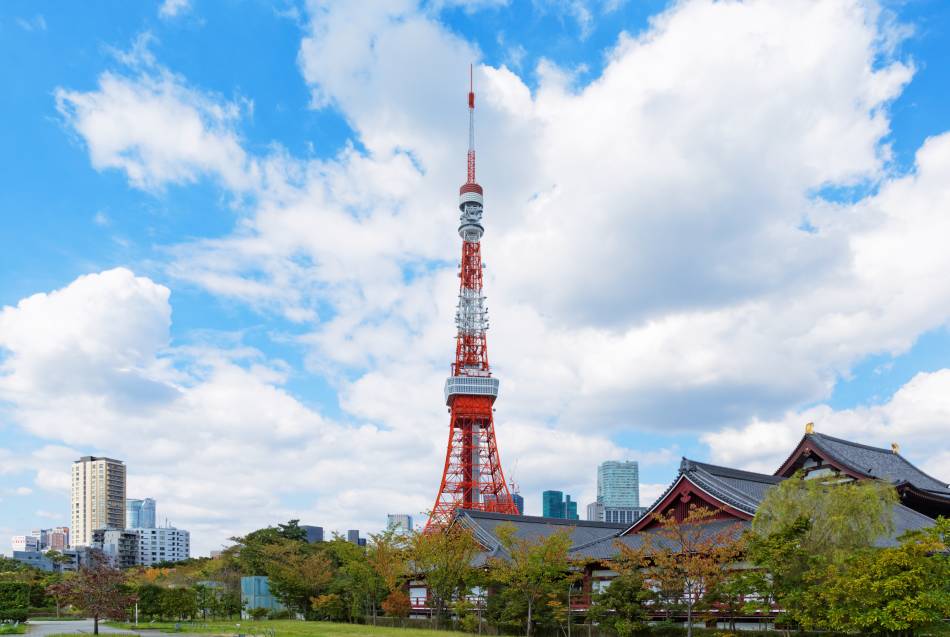 The tower functions as a support structure for the massive antenna that protrudes from the top, and as an observation point for tourists. Two observation decks located at 150 meters and 250 meters welcome visitors, while a four-story complex on the ground floor is occupied by shops, and restaurants.
Surrounded by notable attractions and pleasant greenery
In addition to the tower itself, nearby destinations such as Zojoji Temple, Atago Shrine, Shiba Park, and Shiba Toshogu are worth a visit.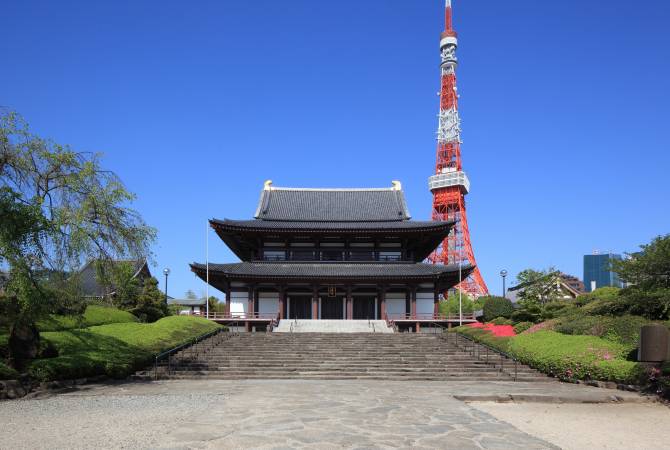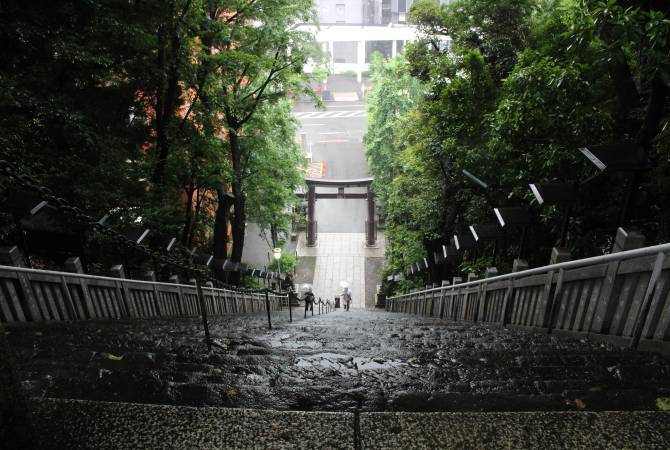 Zojoji Temple and the steps to Atago-jinja Shrine
Snap a photo of 625-year-old Zojoji Temple with Tokyo Tower marking the skyline behind. Climb the steep steps of Atago-jinja Shrine, which is perched on a hill that (prior to all the skyscrapers) once offered views over the city as a lookout to spot fires. Shiba Park offers expansive green lawns and is home to Shiba Toshogu Shrine, which boasts an enormous, ancient ginkgo tree believed to have been planted by shogun Iemitsu Tokugawa. Spend a morning or afternoon wandering these nearby sights, all of which offer gorgeous views of Tokyo Tower.