The new face of Tokyo's long-standing nightlife district
While staying true to its roots as one of Tokyo's leading nightlife districts, recent years have seen Roppongi take on an additional dimension. Evolving as a hub of art, design, modern shopping and entertainment, you can now enjoy everything from bars, clubs, outdoor cinema events and art retrospectives to inspired international cuisine, panoramic night views and jazz clubs.
Tips
A trip to the two towers—Roppongi Hills and Tokyo Midtown
Diving into Roppongi's contemporary art and design spots
Satisfying the foodie in you in Roppongi's vast kitchen
How to Get There
Access Roppongi Station by taking Tokyo Metro Hibiya Line or the Toei Oedo Line. Tokyo Metro Chiyoda Line stops at nearby Nogizaka Station from where central Roppongi is just a short walk.
From Haneda Airport: Just over an hour by Limousine Bus, or 50 minutes by train.
From Narita Airport: Around two hours 20 minutes by Limousine Bus, or just over an hour by train.
From Shinjuku Station: Nine minutes on the Toei Oedo Line to Roppongi Station.
From Tokyo Station: Take Tokyo Metro Marunouchi Line to Kasumigaseki, and transfer to Tokyo Metro Hibiya Line for Roppongi Station. Travel time: 26 minutes.
Roppongi's two towers
The Roppongi landscape is dominated by two modern shopping and entertainment complexes, Roppongi Hills and Tokyo Midtown. At the heart of each complex stands a towering structure of steel and glass housing a world-class hotel—the Grand Hyatt Tokyo and The Ritz-Carlton Tokyo, respectively. Tokyo City View in Roppongi Hills has indoor and outdoor observation platforms that offer panoramic views of the city. The indoor viewing platform is open until 11 p.m., so head up after dinner for some sparkling night views. Natural elements were built into both complexes, meaning you can take a quiet stroll through a Japanese garden after your shopping expedition. Mohri Garden in Roppongi Hills is a tranquil spot of waterfalls, plants and trees, and Tokyo Midtown's Midtown Garden holds regular open-air events such as cocktail evenings, outdoor cinema and seasonal markets.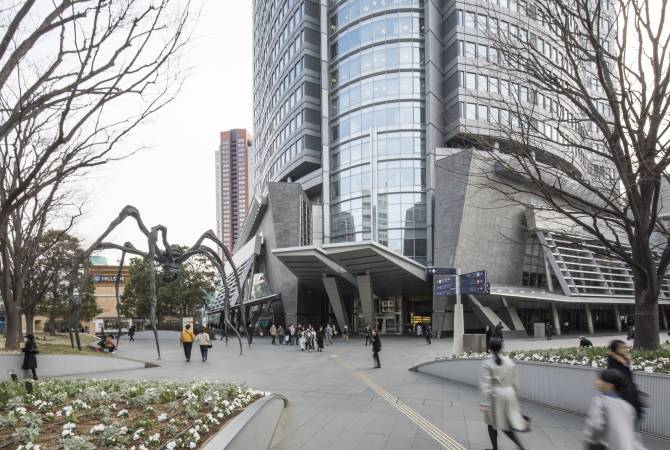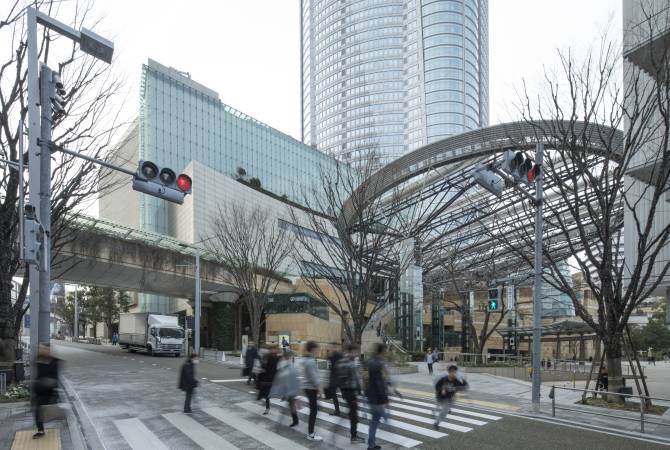 Roppongi reborn—a hub of art and design
No longer first and foremost a party hot spot, Roppongi is now also a neighborhood of cutting-edge art and design. The National Art Center Tokyo in its spectacular shell of undulating waves; the Mori Art Museum on the 53rd floor of the Roppongi Hills Mori Building; the Suntory Museum of Art in Tokyo Midtown; and the Tadao Ando-designed 21_21 Design Sight, all house striking exhibitions of art, photography and design. Since the museums are close to each other, you can spend a day of artistic exploration hopping from museum to musem with the Art Triangle Roppongi multi-entry pass. For a caffeinated appreciation of modern literary art, drop into Tsutaya Tokyo Roppongi with its wide selection of international books and magazines, and cafes.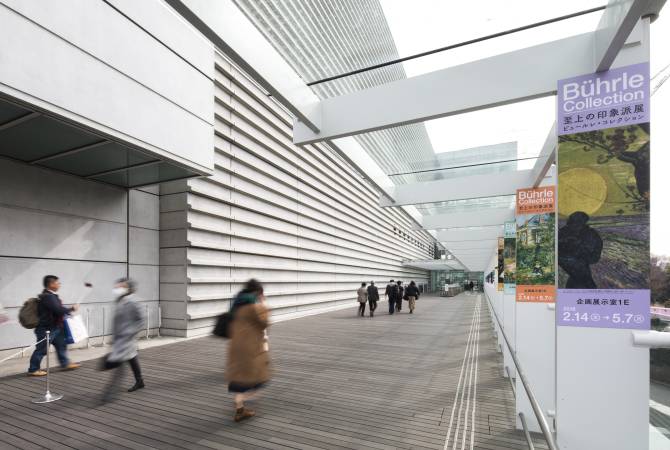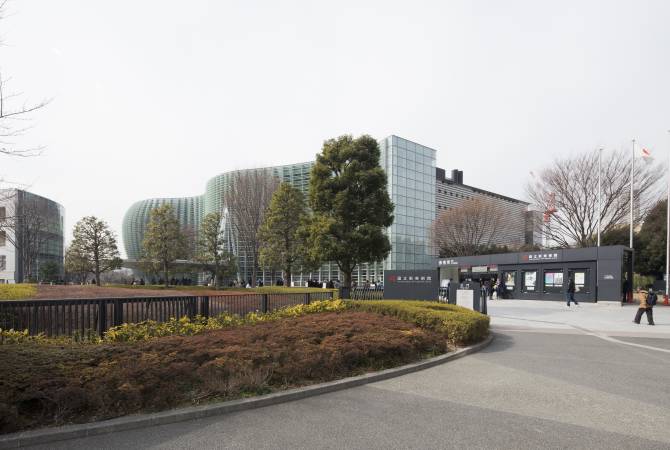 Roppongi's big kitchen
Covering the whole culinary spectrum from fast food to fine dining, Roppongi is full of restaurants to suit your mood and budget. Roppongi Hills and Tokyo Midtown house a range of dining spots—many with an outdoor terrace—and the avenues of Roppongi-dori and Gaien Higashi-dori are home to bistros serving up everything from traditional Japanese to modern-day junk food options. Gonpachi in between Roppongi and Nishi-Azabu, known as the Kill Bill restaurant for its likeness to the one in the Hollywood movie, offers a distinctly Japanese experience. For bars and clubs, follow the street from Roppongi Crossing down to Tokyo Tower and take your pick.