In order to prevent the spread of coronavirus (COVID-19), various facilities around Tokyo may change their operating days or hours. In addition, some events may be canceled or postponed. Please check official facility or event websites for the latest updates and information.
Luxurious shopping and cutting-edge art
Spend a few hours exploring a sophisticated mix of shopping, galleries, residence and a luxury hotel in the heart of the Roppongi arts district. Almost a city unto itself, the Tokyo Midtown complex has green spaces, international restaurants and everything its well-heeled customers might need, from chic homewares to a stylish supermarket.
Tips
Thought-provoking design exhibitions and modern architecture at 21_21 Design Site
Afternoon tea with stunning views and celebrity-spotting at the Ritz Carlton Hotel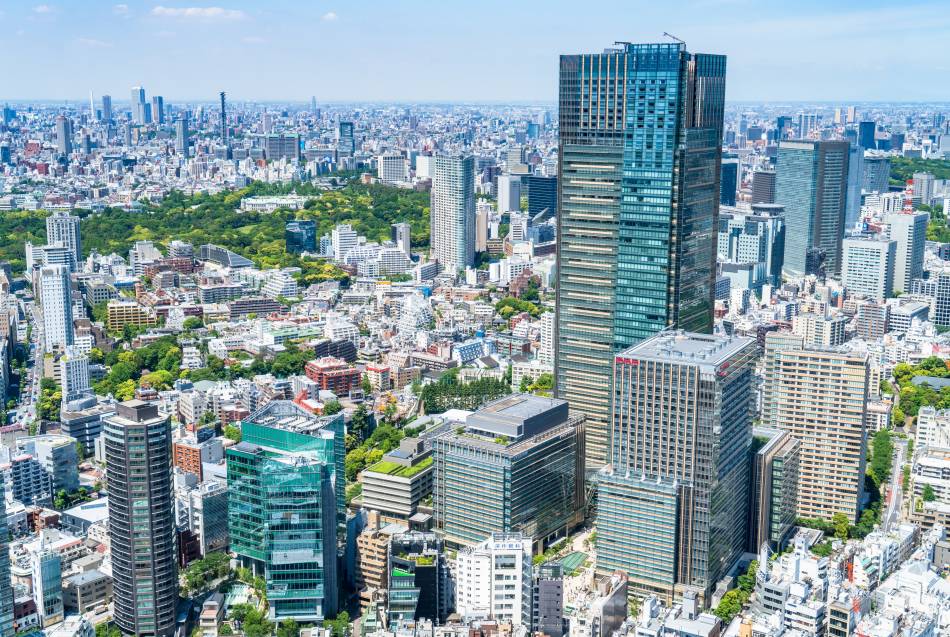 The main shopping mall is a softly-lit space with generous lounges, international restaurants and a wide range of stores, from every-day essentials like Muji and Uniqlo to luxury jewelers. Visit Precce, supermarket for picnic supplies to take to the park behind the complex, grab a coffee at DEAN & DELUCA or dine on the terrace overlooking Midtown Garden. On sunny weekends you may find yoga events or wine tastings in the gardens, while winter sees a popular pop-up ice rink.
Inside the shopping complex, the Suntory Museum of Art focuses on traditional works in a beautiful, modern space with sweeping city views. 21_21 Design Site, in the garden, was designed by Issey Miyake with a mission to explore design and architecture through thought-provoking displays. In front of the main building, Fujifilm Square hosts free photography exhibitions. For drinks or dining with a view, head up to the Ritz Carlton Hotel on the 45th floor. On a clear day, you can see Mt Fuji.