A convenient gateway to Japan with authentic cultural experiences
Haneda is far more than just an airport; it's a fascinating destination in itself, with a wealth of food, shopping and attractions. Air enthusiasts can enjoy the observation decks, tour the Japan Airlines facilities and even stay the night in a "first class cabin" hotel. Near the airport, the Jonanjima Seaside Park is a pleasant place for strolling along Tokyo Bay and even camping.
Tips
The night view of planes taking off and landing from one of Haneda Airport's many cafe's and restaurants
The Edo Ko-Ji area of the airport, designed to resemble an Edo-period street
Try Haneda's own craft beer, Haneda Sky Ale
How to Get There
Access the airport on the Keikyu Line to Haneda Airport International Terminal Station and Haneda Airport Domestic Terminal Station. Alternatively, take the Tokyo Monorail to Haneda Airport International Terminal Building Station, Haneda Airport Terminal 1 Station, Haneda Airport Terminal 2 Station and Tenkubashi Station
From Narita Airport: Around one hour 40 minutes on the Limousine Bus or one hour 55 minutes by train.
From Shinjuku Station: Take the Yamanote Line to Shinagawa and transfer to the Keikyu Line to Haneda Airport International Terminal. (Travel time: 30 minutes)
From Tokyo Station: Take the JR Keihin-Tohoku Line or Negishi Line to Hamamatsucho and transfer to the Tokyo Monorail to Haneda Airport International Terminal. (Travel time: 30 minutes)
Take off for airport adventures
Just 30 minutes from the city center, Haneda Airport is the most convenient way to access Tokyo. The new international terminal, opened in 2010, offers a unique taste of "cool Japan" with great food, anime goods and even helpful robots. Cross the wooden Haneda Nihonbashi Bridge and explore the replica Edo street of souvenir and food shops. Try out the latest technology by renting a cute and helpful Robohon robot, which can translate, offer useful information and function as a cellphone.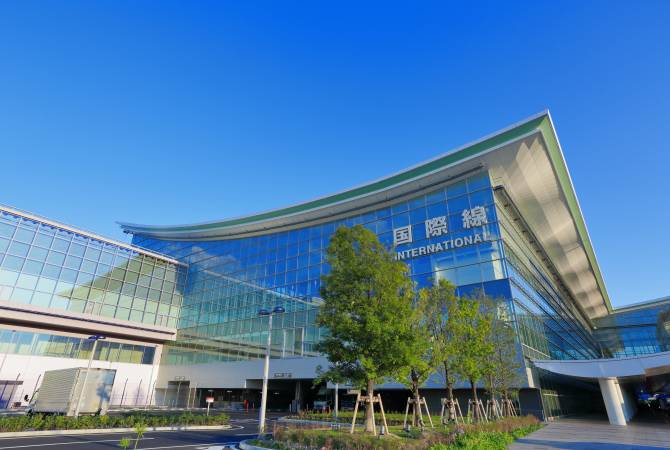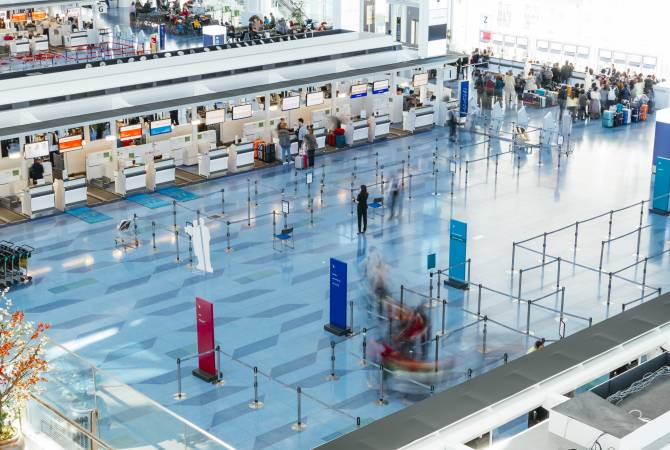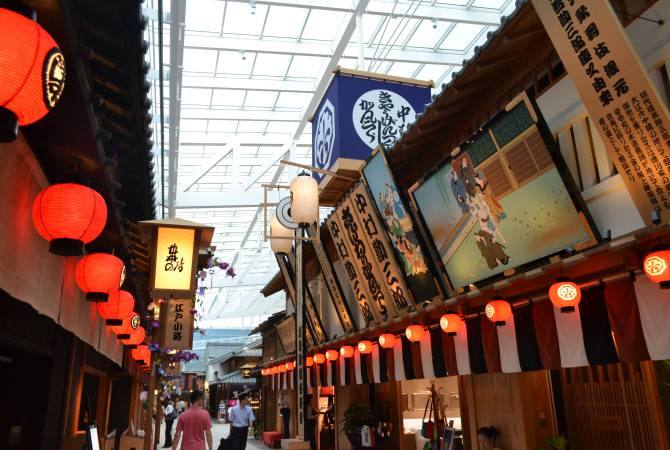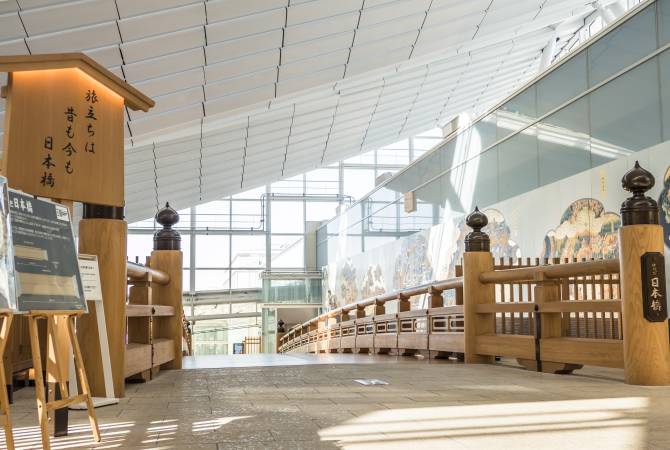 Stay in style or take a break
There are several hotel options around the airport, whether you have a late flight, an early start or just need to rest for a few hours. Most offer a free shuttle service to and from the airport. Or stay on-site at First Cabin, a compact hotel designed to look like a first or business class cabin. You can stay overnight or just an hour or two.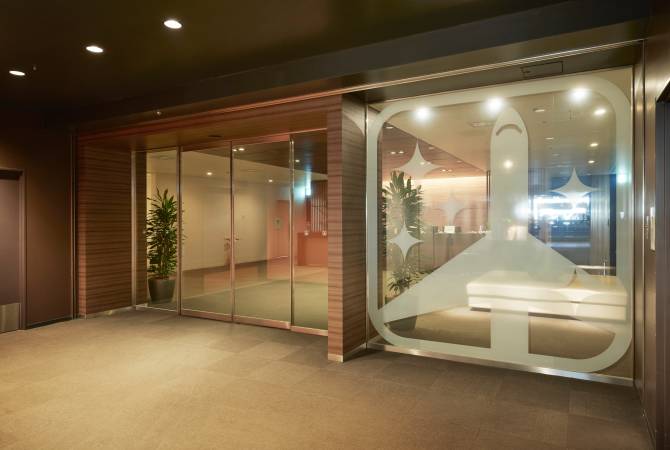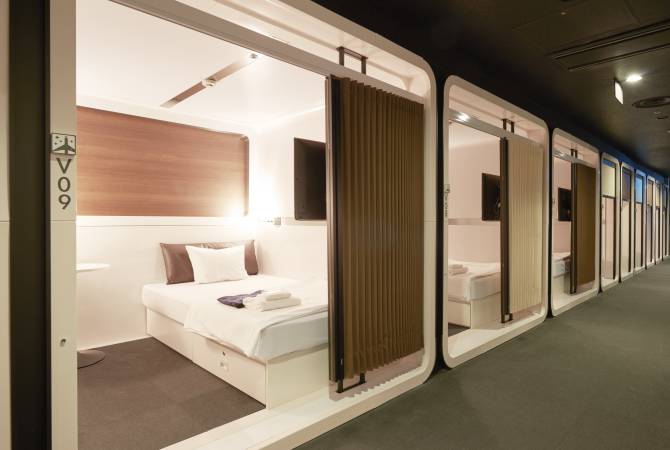 Get some fresh air
While the city is just a short monorail ride away, if you're staying in the area, you can enjoy the bracing sea air and views of Tokyo Bay at Jonanjima Seaside Park. They even have camping facilities, for a very different Tokyo experience. Senzokuike Park is popular with families for its strolling gardens and large pond with swan paddle boats. There's also play equipment to keep little ones busy.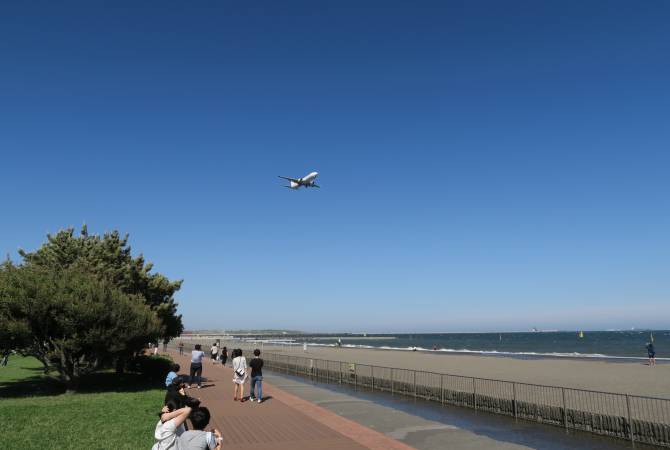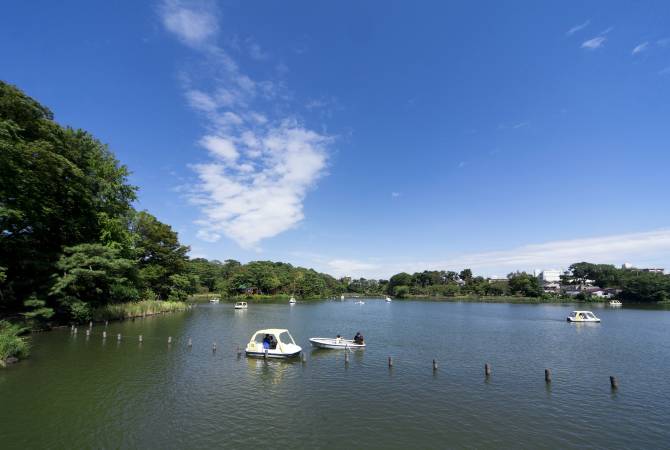 The area is also home to Ikegami Honmonji Temple, the main temple of Nichiren Buddhism. With an imposing main hall and a beautiful five-story pagoda, it's worth a side-trip.