Relax and recharge at some great onsen in Tokyo
The Japanese archipelago is highly volcanic. This brings danger—eruptions and earthquakes—but it also offers a great natural benefit: hot springs. People in Japan have long treasured hot springs, or onsen, as places to relax and restore health. Visiting a hot spring is absolutely one of the most popular ways to spend a day off, long weekend, or vacation.
The word "onsen" can refer to the hot spring itself, or the place where you go to enjoy a hot spring. Japan is full of onsen big and small, luxurious and humble: onsen resorts, onsen towns, onsen ryokan, and onsen theme parks. Many of these onsen dot the Japanese countryside, but what about Tokyo? In this guide, we'll highlight some must-visit onsen for hot spring lovers! Spending a few hours soaking in natural hot spring water is a fantastic way to recharge during a busy trip and experience an essential part of Japanese culture.
Tips
For a lovely day spa experience, head to Saya no Yudokoro or Hisamatsu Yu, both on the north side of the city.
Yumori no Sato in western Tokyo is a nature lover's paradise.
Shikinejima, part of the Izu Islands, is a great place to see how onsen are woven into the Japanese lifestyle.
Whichever onsen you choose, make sure to wash yourself before you get in the bath!
Saya no Yudokoro
Saya no Yudokoro sits in a quiet neighborhood on the north side of central Tokyo, about a 10-minute walk from Shimura-sakaue Station on the Mita Line. It offers the restorative feeling of Japanese nature, while still being in the big city. Several indoor and outdoor baths, as well as a dry sauna, a hot stone sauna, and a medicated steam sauna, are surrounded by elegant architecture and greenery. The hot spring source at this onsen has a distinctive greenish-brown color, quite a rarity in Tokyo. And a delicious restaurant looks out on a stunning traditional garden. All in all, Saya no Yudokoro offers a fantastic day of relaxation. Locals love this spot, so if you want to have the place more to yourself, we recommend visiting early on a weekday (rather than during the weekends or holidays).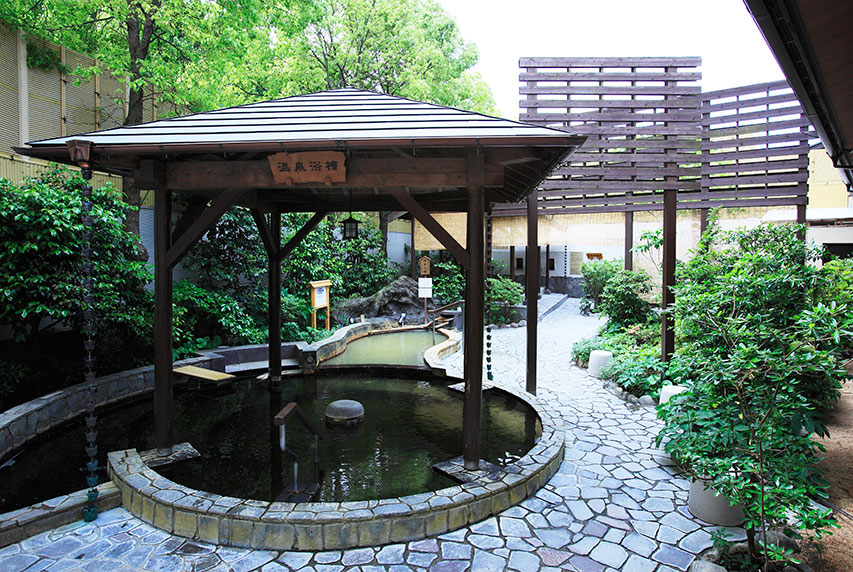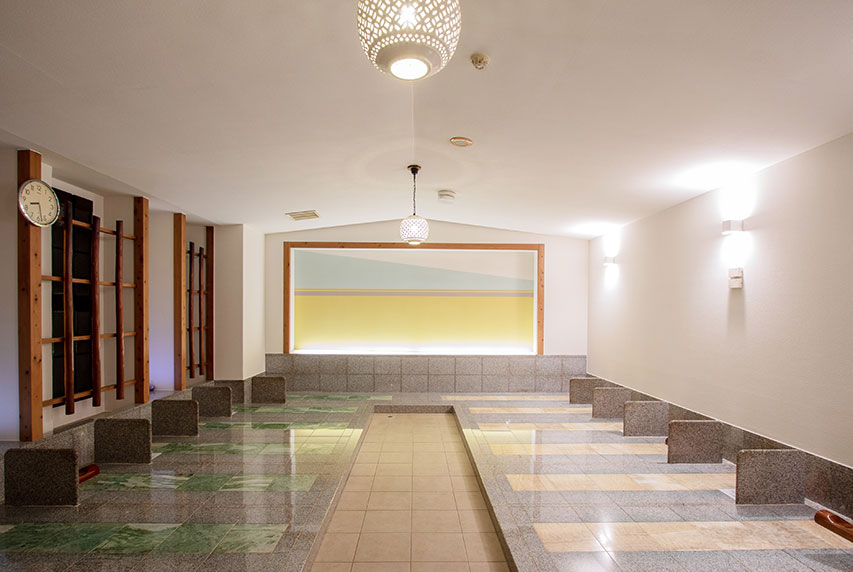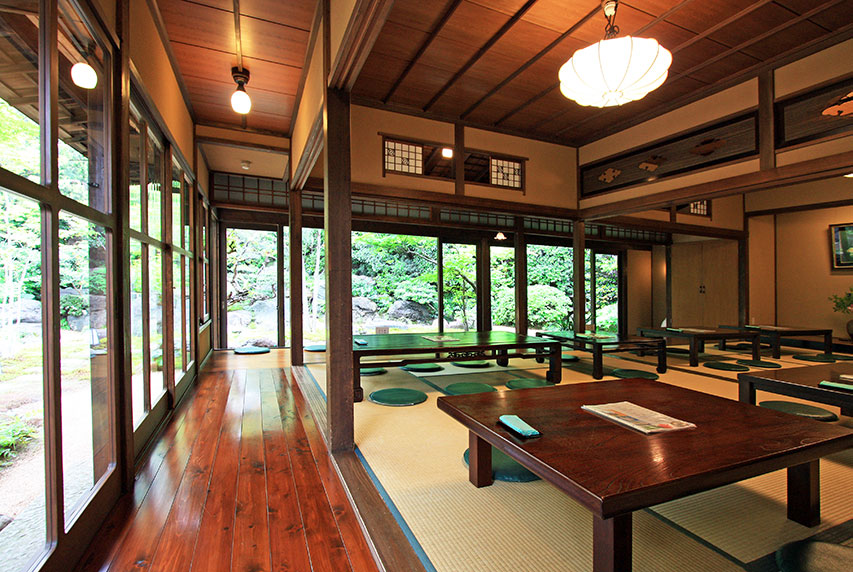 Saya no Yudokoro
3-41-1 Maeno-cho, Itabashi City, Tokyo
Thermae Yu
Thermae Yu, which takes its name from the baths of Ancient Rome, is located in the glitzy Kabukicho area of the bustling Shinjuku district—you can't get much more "central Tokyo" than that. Natural hot spring water is brought in from Nakaizu in Shizuoka Prefecture every day. The world's first "Nordic Coral Mineral Toner Bath" is the perfect bath to relax in before heading back to get changed. This women's only hot spring bath, which opened in October 2020, uses 3,000 bottles of toner containing coral-derived minerals. In addition to the baths, they've also got a hot stone sauna and a range of relaxation and beauty treatments, including body scrub sessions.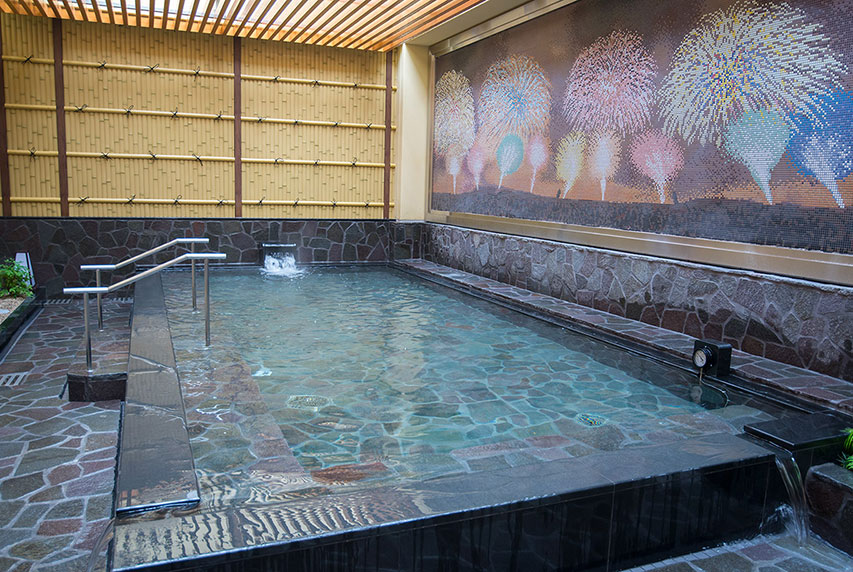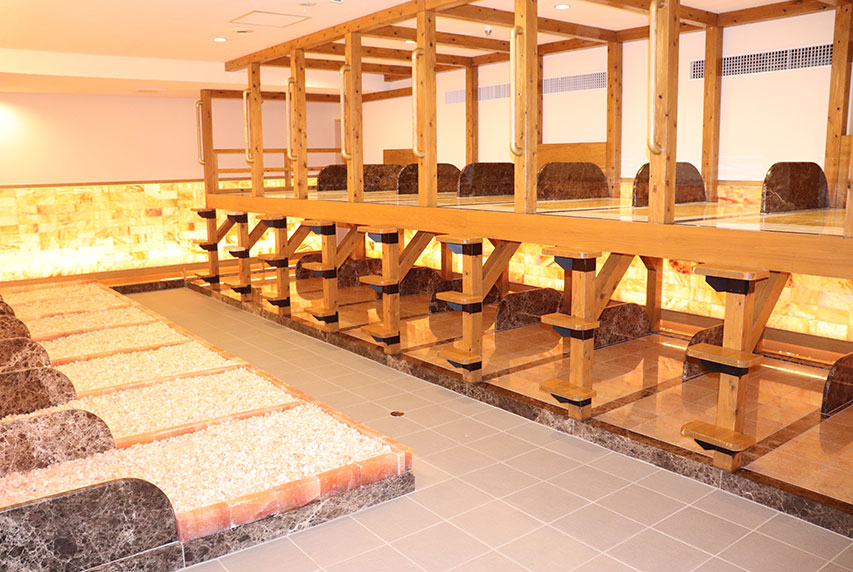 Thermae Yu
1-1-2 Kabukicho, Shinjuku City, Tokyo
Hisamatsu Yu
Hisamatsu Yu is a natural hot spring onsen on the north side of central Tokyo with an exceptionally elegant, modern feel. Since it is a public bath, visitors can enjoy these hot springs at an affordable price. The indoor baths have been designed with a special emphasis on light. Big, airy spaces with large, open windows and walls are the hallmark here. There's even a projection mapping installation featuring soothing patterns that will take your relaxation to the next level.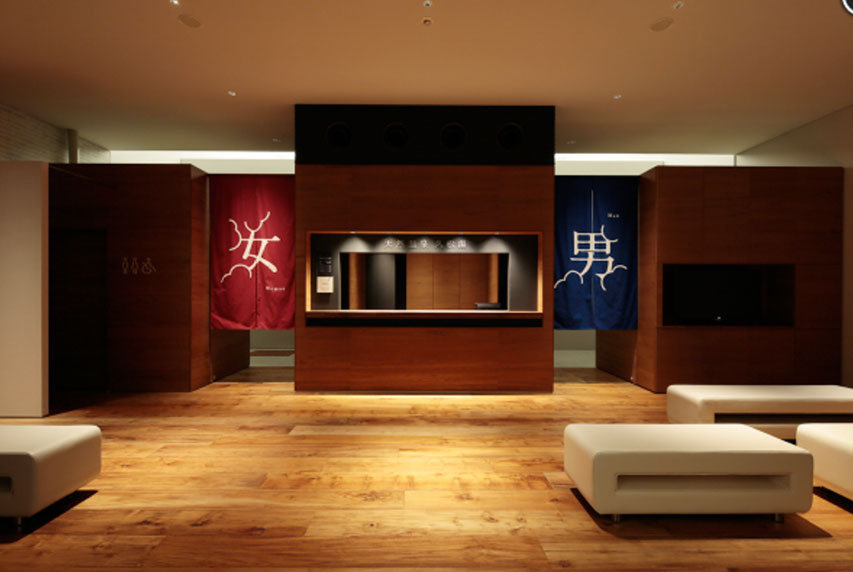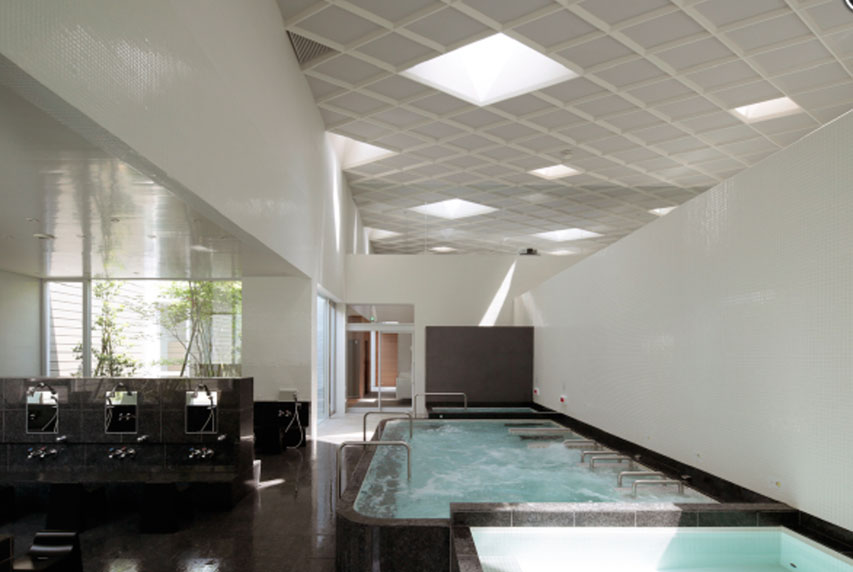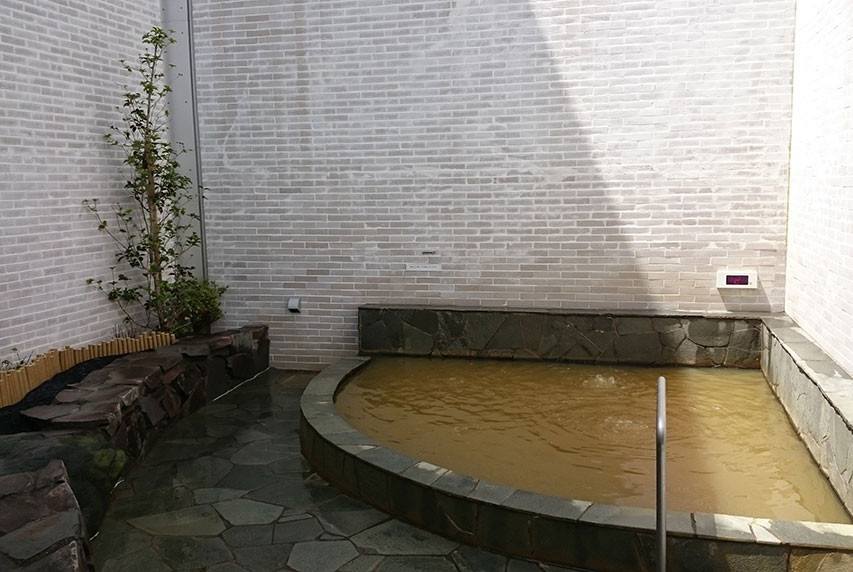 Hisamatsu Yu
4-32-15 Sakuradai, Nerima City, Tokyo
Jindai-ji Onsen—Yumori no Sato
You can get to this onsen on the lush western side of Tokyo via a free shuttle bus from Musashi-Sakai Station. Yumori no Sato offers "harmony and coexistence between people and nature." This facility does not dilute the water that wells up from the hot spring source, and the buildings and baths themselves use natural materials in an architectural design centered on wood and stone. The use of bamboo, charcoal, and amphibole contribute to a harmonious, peaceful experience. A great retreat for nature lovers.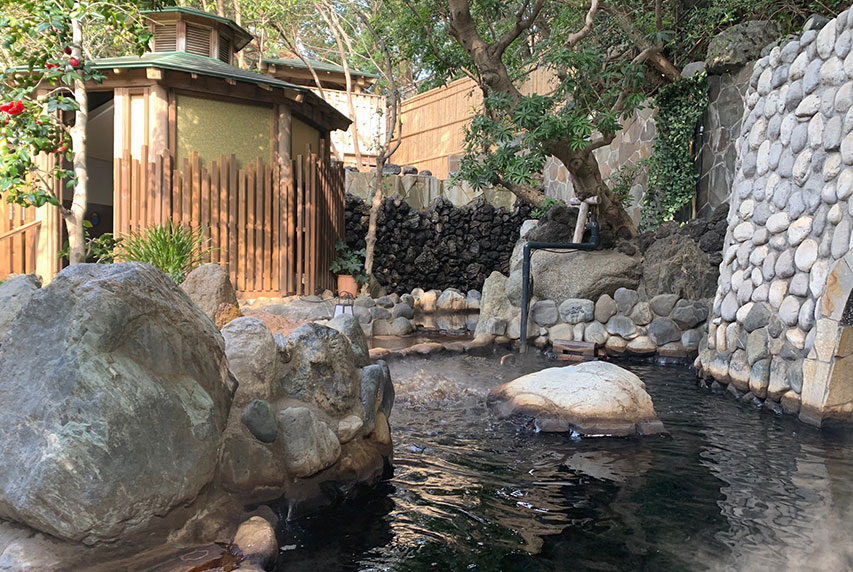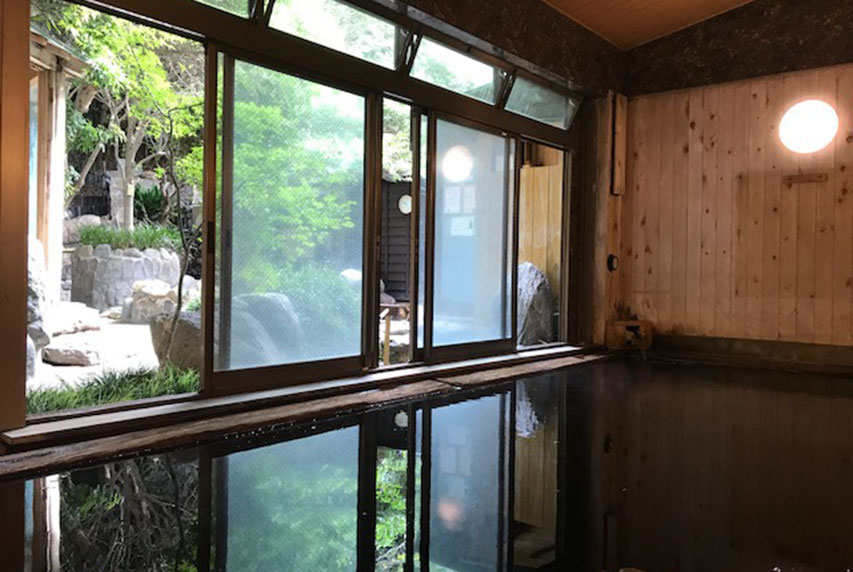 Jindai-ji Onsen—Yumori no Sato
2-12-2 Jindaiji-Motomachi, Chofu City, Tokyo
Shikinejima
Shikinejima is located about 160 km from central Tokyo. It is one of the Izu Islands, which stretch south from Japan's main island into the Pacific. (The Izu Islands are part of Tokyo Metropolis.) To get to Shikinejima, you take a 3-hour high-speed jet ferry from Takeshiba Pier, which is near Hamamatsucho Station and Daimon Station. With a circumference of just 12 km, the island can be easily explored on foot. It is full of hot spring water sources, including several outdoor baths that are free and open to the public, quite a unique system. Two of these are the 24-hour Miyabiyu Hot Spring (a mixed bathing facility where you wear a swimsuit), and Ashitsuke Onsen, which is nestled in a rocky part of the Shikinejima coastline. Or you could check out the Shikinejima Ikoi no Ie, a local community bathhouse with an entrance fee of just 200 yen per person. In addition to the baths, the facility also has hot showers and rest areas.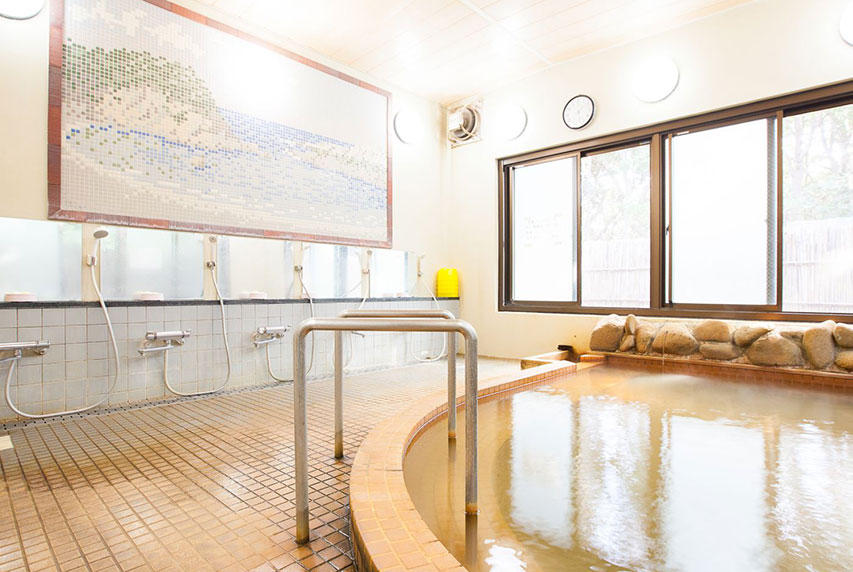 Shikinejima Onsen Ikoi-no-Ie
995-2 Shikinejima, Niijima-mura, Tokyo