Luxury lodgings, world-class restaurants and unexpected amusements
Akasaka is a sophisticated mix of upscale bistros, luxury hotels and corporate headquarters. Located close to the edge of the original Edo Castle, the area is now a grown-up destination for dining and shopping with a large share of Tokyo's Michelin-starred restaurants, and many of Tokyo's premier hotels. You can have fun here as well—explore the cobbled backstreets, discover the magic of Ninja Akasaka restaurant, and visit the hundreds of fox statues at Toyokawa Inari Tokyo Betsuin Temple.
How to Get There
Access the area from Akasaka Station on the Tokyo Metro Chiyoda Line. Alternatively, walk 10 minutes from Akasaka-mitsuke on the Tokyo Metro Ginza Line.
From Haneda Airport: Around one hour on the Limousine Bus or 55 minutes by train.
From Narita Airport: Around one hour 50 minutes on the Limousine Bus and by train.
From Shinjuku: Take the Odakyu Line to Yoyogi-uehara and transfer to the Tokyo Metro Chiyoda Line to Akasaka Station. Travel time: 30 minutes.
From Tokyo: Take the Tokyo Metro Marunouchi Line to Kokkai-gijidomae and transfer to the Tokyo Metro Chiyoda Line for Akasaka Station. Travel time: 25 minutes.
Power spots and centers of power
Sitting next to the old Edo castle, Akasaka is home to princely mansions and powerful shrines. When it isn't hosting visiting world leaders, you can visit Akasaka Palace—also known as The State Guest House—built for the Crown Prince in 1909. It's an opulent building that resembles Buckingham Palace, with formal gardens and a Japanese-style annex.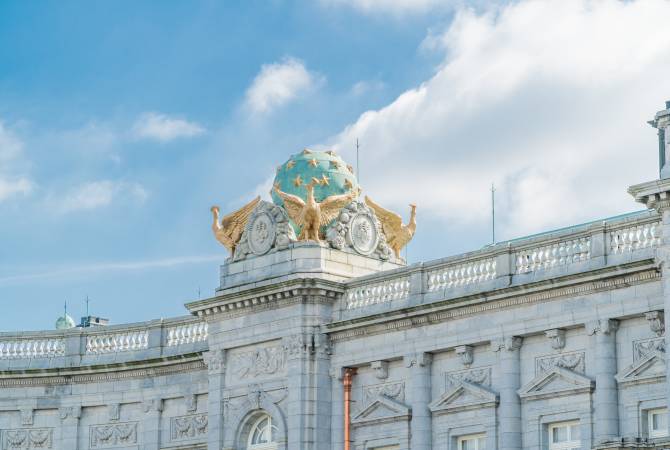 The local shrines are just as impressive. Visit Hie Jinja behind The Capitol Hotel Tokyu, and wander up the staircase lined with red torii gates. With expansive grounds and ornate red and green gates and buildings, it's a popular place for traditional weddings. Akasaka Hikawa Shrine has a quieter atmosphere, shaded by trees. Toyokawa Inari Tokyo Betsuin Temple with hundreds of stone fox statues, combines Shinto and Buddhist beliefs. It's popular with actors and entertainers, who come here to pray for success each New Year.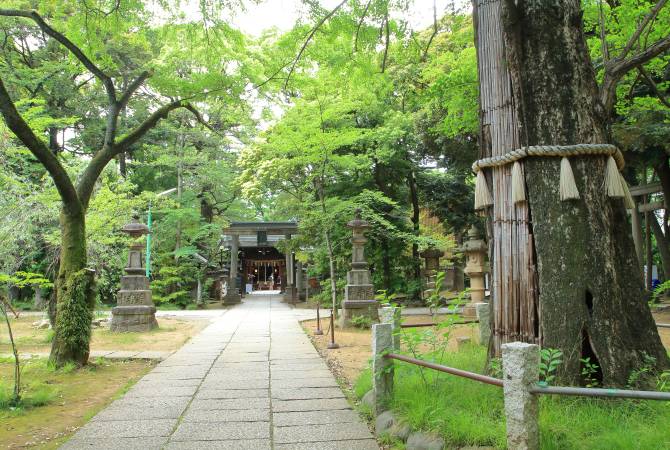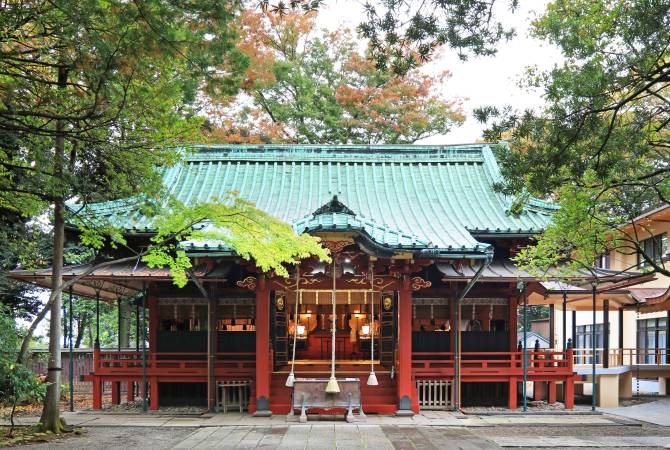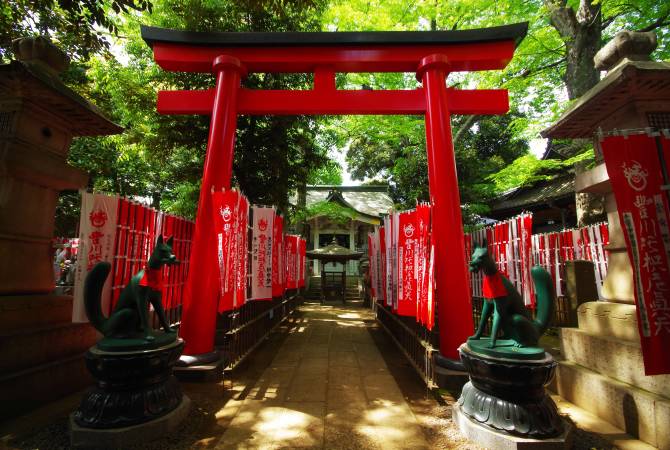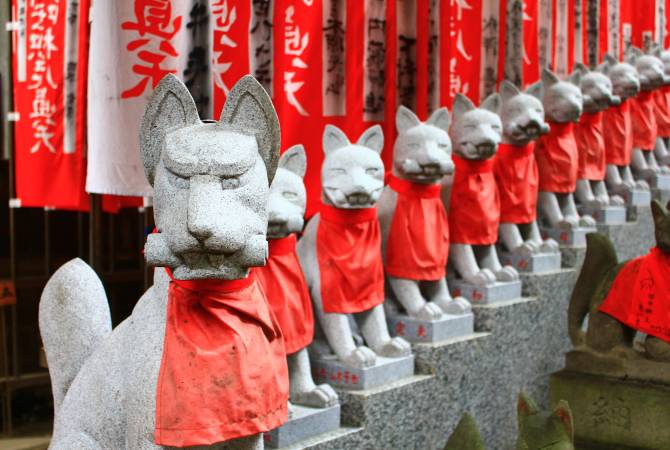 Opulent hotels and a gourmet nirvana
Akasaka is a playground for Tokyo's rich and powerful from the worlds of politics, business and entertainment. Some of the city's most famous hotels and restaurants have been established here to cater to that elite crowd, ranging from the luxurious Hotel New Otani Tokyo and the new Prince Gallery Tokyo Kioicho to the fun, theatrical atmosphere of Itamae Sushi Edo and the authentic French brasserie Aux Bacchanales.
Don't miss the narrow backstreets—some of which are cobbled—lined with elegant traditional ryotei restaurants, jazz clubs, wine bars and simple ramen shops. The area used to have hundreds of geisha entertainers. There are very few of them now, but you might see one or two if you're very lucky.
Families love the Ninja Akasaka restaurant, full of mysterious trapdoors, tricks and magic, along with inventive food. Akasaka Sacas, a commercial complex near Akasaka Station, houses the TBS television studios and is dedicated to shopping, eating, entertainment and leisure. Akasaka Sacas hosts events and activities on most weekends, from food fairs to futsal games, and the complex has several concert venues hosting music acts and theater.