Find out where to buy second hand and vintage clothing in Tokyo's many fashion-forward neighborhoods
Tokyo is a shoppers paradise, and variety abounds in this fashion-forward metropolis. Different parts of Tokyo are home to different styles of shopping. Fast fashion giants like Uniqlo, H&M, and Gap can all be found near Shinjuku Station. The fashionable streets of Omotesando are home to major brands like Louis Vuitton and Prada. If you're looking for something with a more classic feel to it, then look no further than the Tokyo neighborhoods specializing in vintage and second-hand clothing shops.
Tips
Tokyo's shopping districts also have plenty of restaurants and cafes so come hungry
Many larger retailers offer tax-free shopping to tourists so be sure to look for a tax-free shopping sign on the storefront or ask a store clerk for more information
If you find yourself carrying too many bags be on the lookout for coin lockers to store your prizes and free up your arms for more shopping
Harajuku
Harajuku is renowned for it's unique, over the top styles. It is Tokyo's subculture capital and the birthplace of many Japanese fashion styles. Though the area has become a bit more touristy in recent years, there is still a multitude of shops in the area specializing in used clothing from across the globe. Kinji Used Clothing is an expansive basement floor shop selling everything from denim jackets to vintage American high school PE uniforms. RagTag sells used brand name clothing in next to new conditions. Don't be surprised if you come across names like Prada, DSquared2 or A Bathing Ape.
Koenji
Koenji in Suginami Ward is filled with little restaurants, wine bars, and cafes. It also happens to be Tokyo's retro hub and is packed to the brim with vintage shops. You can find shops that specialize in petticoats, pencil skirts from the 60s and men's flannel shirts from a bygone era. Head down to Chart, and see their incredible collection necktie and men's wear. Kirakuya has vintage kimono and yukata on offer, and Hayatochiri specializes in refurbished vintage clothing. Record shops, book stores and even shops selling vintage baseball cards and American metal lunch boxes can all be found in Koenji.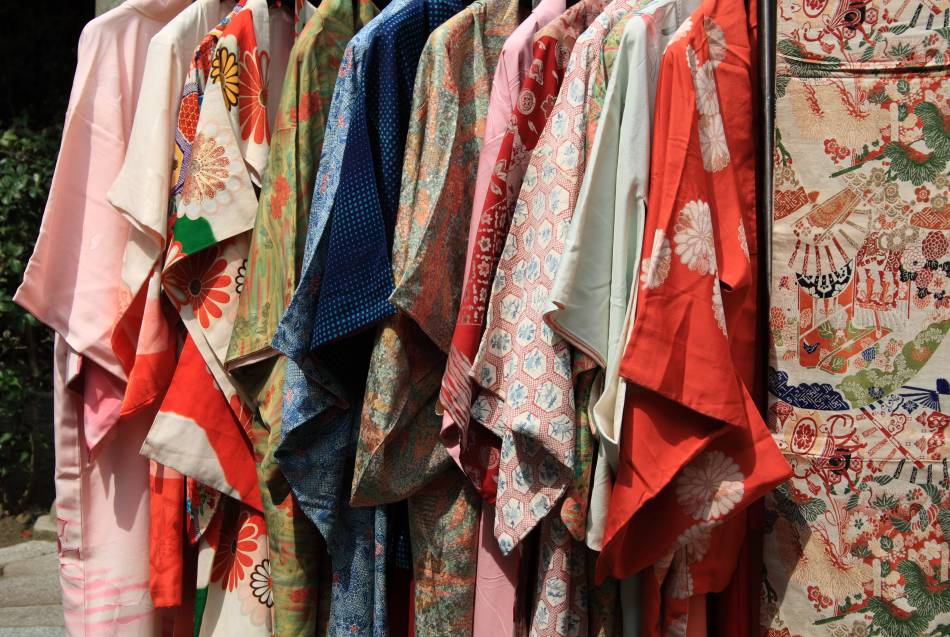 Shimokitazawa
Shimokitazawa is a laid-back, casual neighborhood in Setagaya Ward that is home to many cafes, bars, live music venues and independent clothing retailers. If Harajuku is Tokyo's cutting-edge fashion neighborhood and Koenji the more mature, retro area, Shimokitazawa is for the hip, young crowd. Second-hand boutiques, lovingly curated by Japanese fashionistas allow you a chance to see the latest trends in Japanese youth subcultures. Shimokitazawa Garage Department features a large selection of clothes, accessories and even bikes as well as spaces for local artisans and retailers to showcase their wares. Flamingo showcases an excellent range of men's and women's clothing from around the world with some items dating back to the 1940s.
Other second-hand shops in Tokyo
RagTag, which deals in used brand name clothing can be found in several locations throughout Tokyo. 2nd Street, also dealing in brand name labels, has locations throughout Japan and offers tax-free shopping to foreign tourists. WeGo is a chain of clothing stores with several shops around Tokyo that sell second-hand clothing as well as the latest Japanese styles.