Main content starts here.
In order to prevent the spread of coronavirus (COVID-19), various facilities around Tokyo may change their operating days or hours. In addition, some events may be canceled or postponed. Please check official facility or event websites for the latest updates and information.
During the Edo period (1603-1867), Asakusa-style yabusame (horseback archery) was held as a New Year's display at Asakusa-jinja Shrine. Today, many traditional events are still held in Taito City, and this yearly end-of-April archery event is one of them. Archers shooting and hitting targets from horseback look like heroic figures in a scene from a woodblock print of days gone by. Those that successfully hit three targets are awarded a prize during an elegant ceremony. There will also be a demonstration of kusajishi, the traditional practice method of shooting at a deer-shaped target made of grass. Don't miss this exciting event on Sunday, April 20.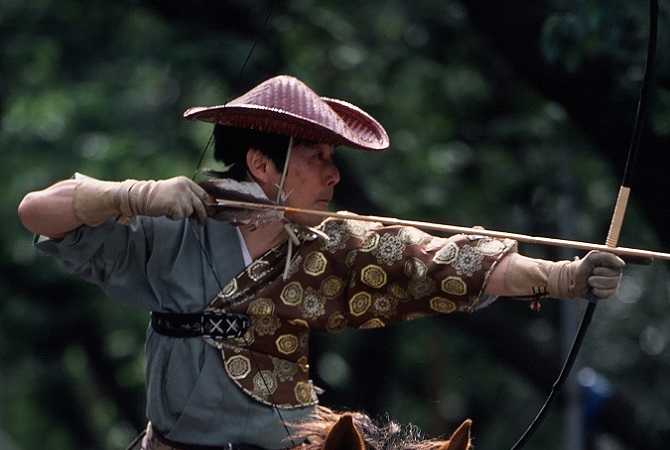 Asakusa Station | 3 min on foot
Ginza Line | Tobu Skytree Line | Asakusa Line
Opening Hours
For start and finish times, visit the official website.
Price
3,000 yen (For more information, please contact the Taito City Office's tourism department.)
Please check the official event website for the latest updates on opening dates and times, prices, and other information.