Main content starts here.
During the Edo period (1603-1867), Asakusa-style yabusame (horseback archery) was held as a New Year's display at Asakusa-jinja Shrine. Today, many traditional events are still held in Taito City, and this yearly end-of-April archery event is one of them. Archers shooting and hitting targets from horseback look like heroic figures in a scene from a woodblock print of days gone by. Those that successfully hit three targets are awarded a prize during an elegant ceremony. There will also be a demonstration of kusajishi, the traditional practice method of shooting at a deer-shaped target made of grass. Don't miss this exciting event on Sunday, April 20.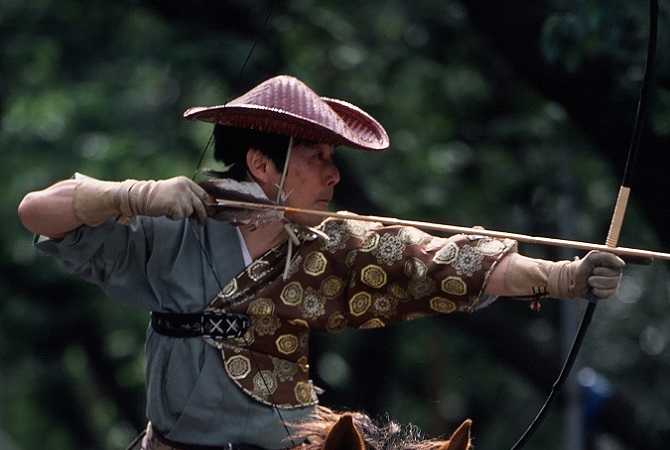 Asakusa Station | 3 min on foot
Ginza Line
Asakusa Station | 3 min on foot
Tobu Skytree Line
Asakusa Station | 3 min on foot
Asakusa Line
Opening Hours
See official website/local tourist information office.