Learn Buddhist ways at these temple stays
Japan is known for its beautiful temples and shrines—some large and ornate, some small and humble—often only glimpsed briefly by visitors in passing. Places where priests wear unfamiliar robes and chant sutras or prayers may seem somewhat hard to understand. However, there is a great way to become more familiar with such sacred spaces: the unique experience of staying at a shukubo.
Shukubo are lodgings at temples and shrines that were originally used to accommodate pilgrims on their way to holy sites. These days, a number of them welcome ordinary visitors, allowing you to get an insight into life at these spiritual places. You might be able to try a Buddhist practice such as waterfall meditation, which involves standing under cascading icy-cold water to purify the mind and body, or shakyo, the copying of a Buddhist sutra by hand. Lodgings tend to have a traditional Japanese interior, with tatami floors, futons, and shared bathing facilities. Temples in particular tend to serve vegetarian meals featuring simple, healthy ingredients.
When people think of temple stays, Koyasan in the mountains of Wakayama Prefecture may come to mind, but you can even experience shukubo in Tokyo!
Tips
Wear comfortable clothes for sitting cross-legged on the floor.
Amenities are usually more basic than those provided by hotels, so bring comfort items with you, as well as an extra layer of clothing if staying in the colder months.
Ask what experiences are available at the shukubo ahead of time—some offer meditation and other activities in the middle of the afternoon, which you can join if you arrive early enough.
Dinner and breakfast at temple stays are often served at fixed times, so plan your trip accordingly, and bring snacks if you think you might get hungry.
Shukubo Seizan-so, Ome City
Seizan-so is tucked away in the mountains of the Chichibu-Tama-Kai National Park in western Tokyo. The final ascent is made by cable car. It's one of the shukubo along the approach to Musashi Mitake Shrine. This shrine has drawn pilgrims for centuries and remains popular with worshippers and tourists alike. Seizan-so has a spectacular location close to many hiking trails, and the building itself—complete with thatched roof—is a great example of traditional Japanese architecture. Here you can take advantage of a waterfall meditation plan, and even a fasting plan without meals. Waterfall meditation trips are made to Ayahiro Falls or Nanayo Falls, depending on the season. Remember to bring comfortable shoes and a towel. After breakfast and dinner, you can participate in breathing exercises and meditation, followed by a crystal bowl healing session to reset your mind and body. In the evening, you can enjoy a performance featuring the sho (a bamboo wind instrument). Its sound is said to soothe the soul.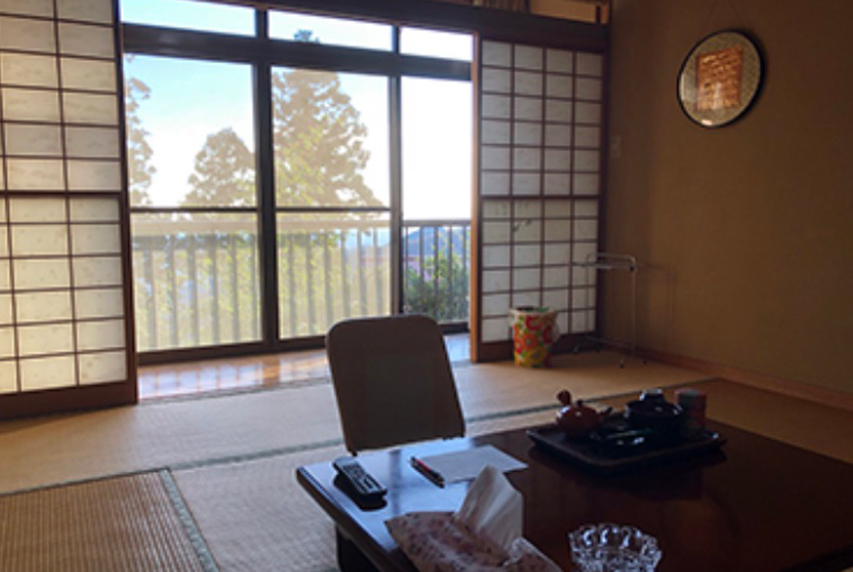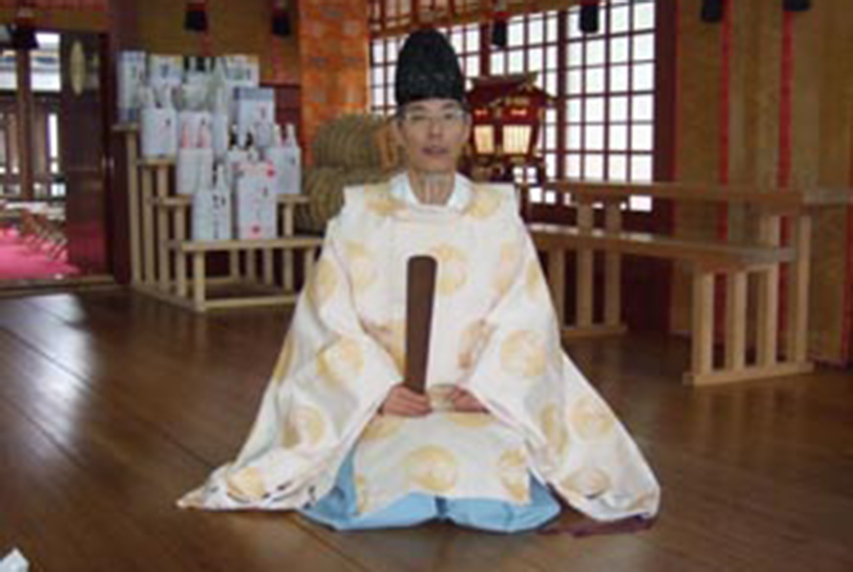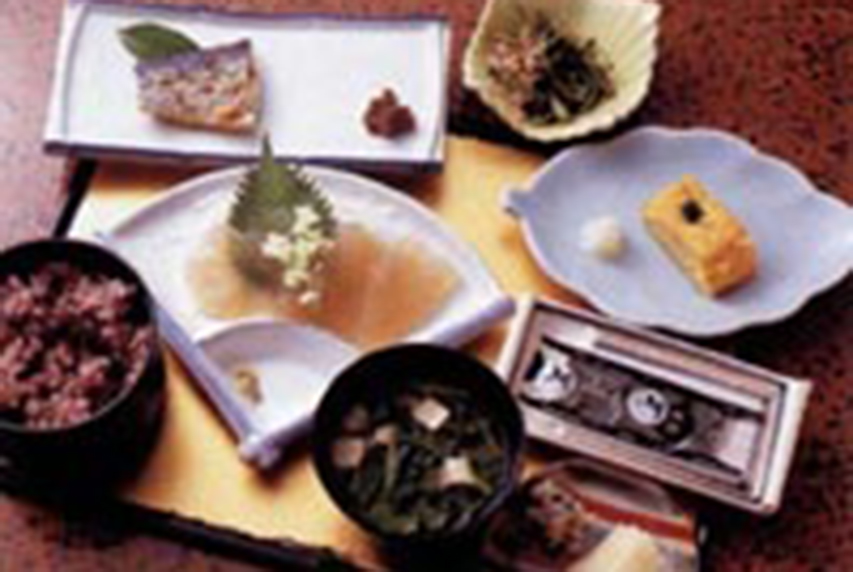 Shukubo Seizan-so
43 Mitakesan, Ome City, Tokyo
Shukubo Kaminoya Sanraku-so, Ome City
Kaminoya Sanraku-so is a shukubo run by the kannushi—the head priest—of Musashi Mitake Shrine. It also operates as a ryokan (traditional inn), so you can choose whether to just stay and relax or whether you would like to experience shrine activities. For those pursuing the latter, you can join early morning worship led by an 18th generation Shinto priest, and receive a handwritten, colorful prayer card featuring philosophical teachings. At Musashi Mitake Shrine, people pray for everything from business prosperity and traffic safety, to a speedy recovery after an illness. Waterfall meditation excursions generally depart early, at around 5 am. You can rent the item you will wear under the falls: a loincloth for a man or a kimono for a woman. For those looking for a bit of luxury, sumptuous multi-dish meals are prepared using natural ingredients and organic vegetables received directly from contracted farms. Wrap up the day with a soak in the medicinal bath featuring herbs grown in the shukubo's own herb garden.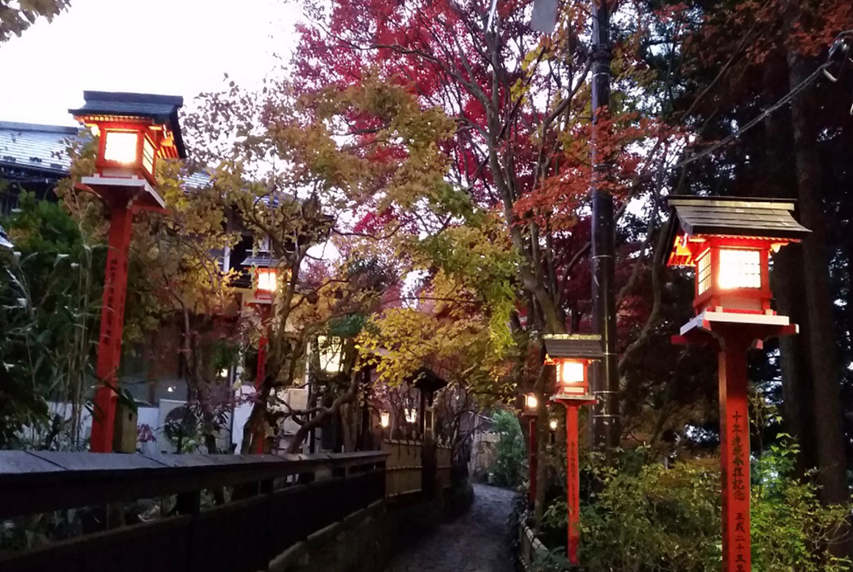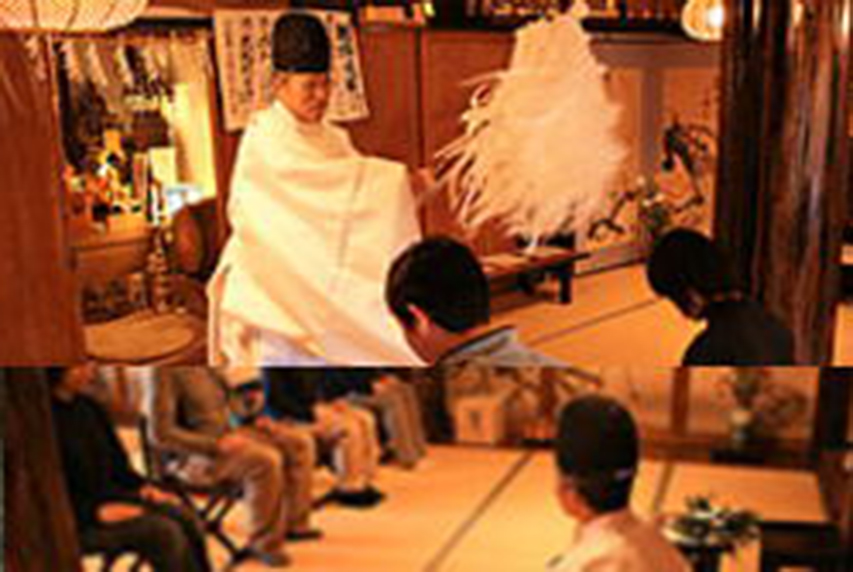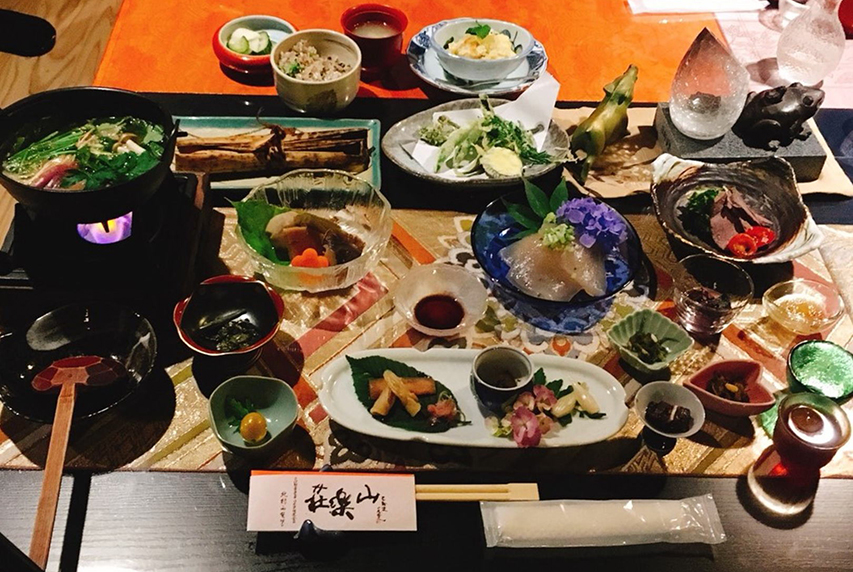 Shukubo Kaminoya Sanraku-so
108 Mitakesan, Ome City, Tokyo
Temple Hotel Shoden-ji, Minato City
For a taste of Buddhist life with a modern twist in the heart of Tokyo, try a night or two at Temple Hotel Shoden-ji. The shukubo opened in 2019 in a two-story building constructed in recent years next to the main hall of Shoden-ji Temple. Located between Hamamatsucho and Tamachi Station on the Yamanote Line, this shukubo boasts excellent access to the whole of the city—as well as to Haneda Airport. The rooms combine traditional Japanese elements—tatami floors and zabuton (floor cushions)—with a smart and subtle modern design to create simple yet comfortable rooms. In addition to shakyo, the practice of sutra-copying, during your stay you can also make a reservation to try your hand at making amulets and prayer beads.
The temple has around 400 years of history and is believed to be guarded by Bishamonten, one of the Seven Gods of Fortune. Bishamonten is an important figure in Buddhism—so consider yourself in safe hands!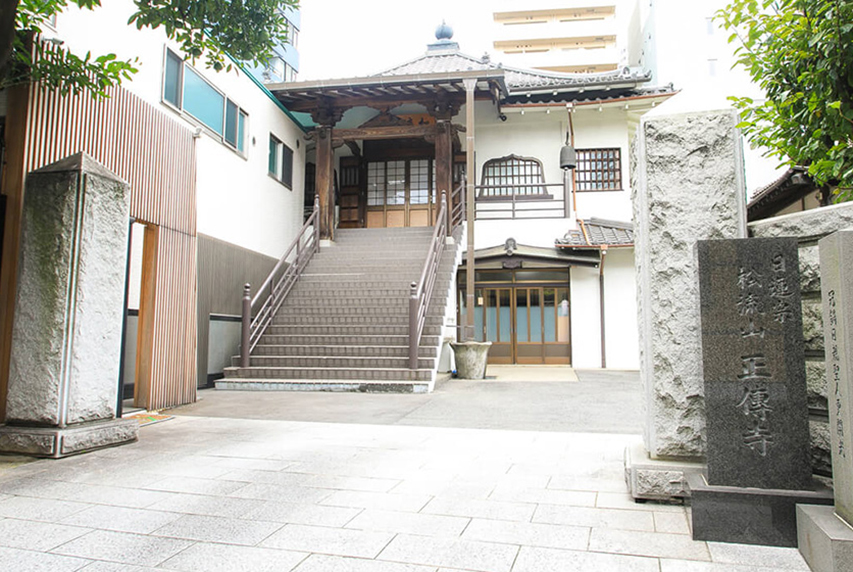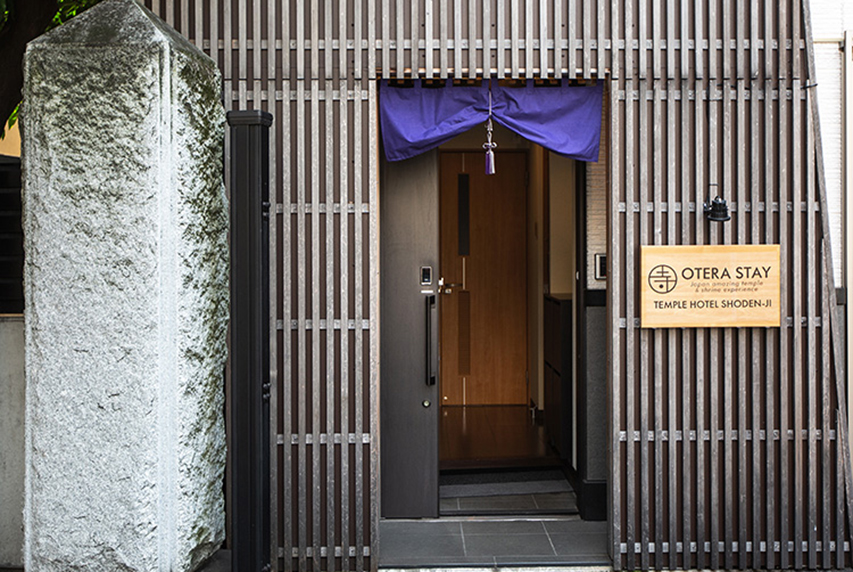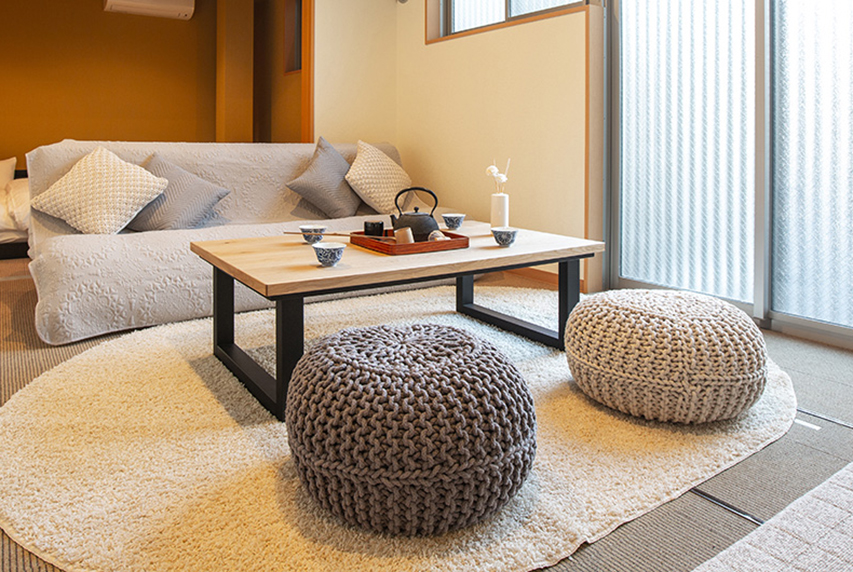 Temple Hotel Shoden-ji
1-12-12 Shiba, Minato City, Tokyo