Sit down, grab a beer, and relax like a local in one of the many izakaya (Japanese-style pubs) throughout Japan
A place where the average office worker comes to unwind with co-workers and friends, izakaya are found all throughout Japan. More like a tapas bar or gastropub than just an ordinary bar, come in and have some beer, whiskey, nihonshu, and a wide variety of Japanese (and not-so-Japanese) foods.
Tips
If cigarette smoke bothers you, most small to mid-size establishments aren't going to be for you. Head to a larger izakaya that offers private rooms
Agree to split the bill evenly before heading out, it'll save you headaches later
Don't go in expecting craft beers or fancy cocktails. But try the local nihonshu (sake) while you're there
The izakaya experience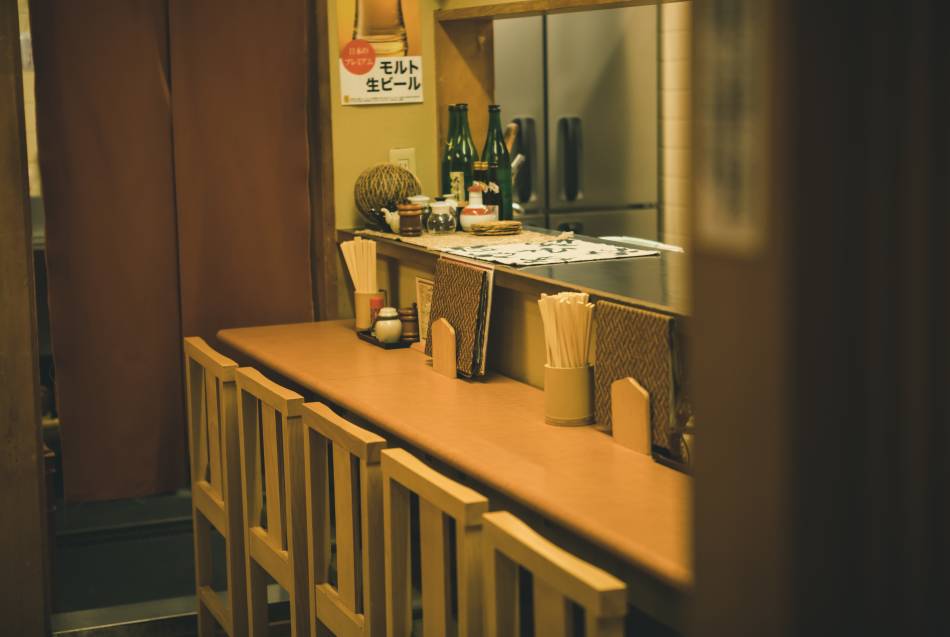 With a focus on drinking (the name comes from a combo of "to stay" and "alcohol shop"), these shops have everything you need for a good night out with friends or coworkers.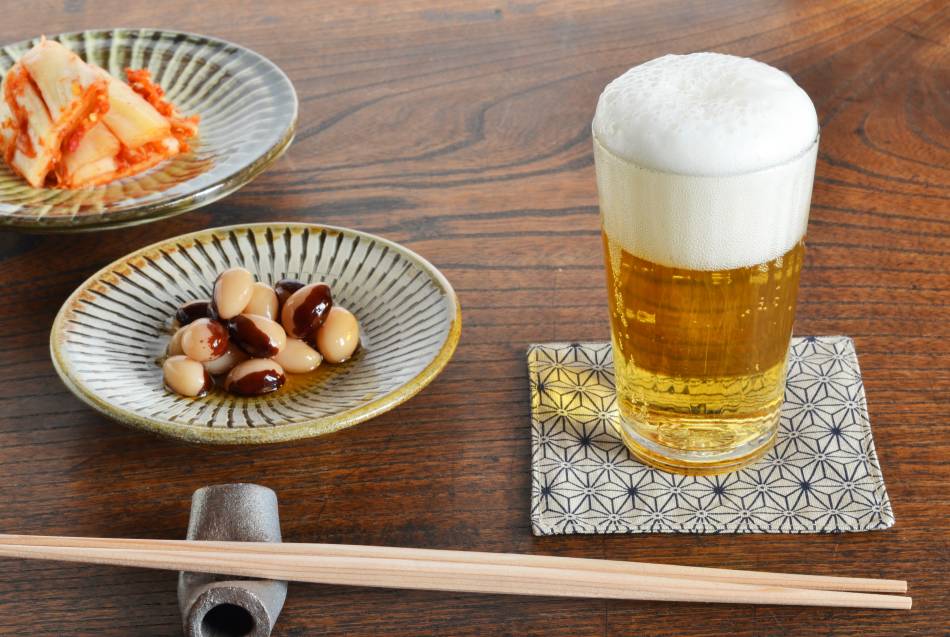 From small, single-proprietor affairs to massive chains, izakaya are ubiquitous in Japan. They offer floor seating, table seating, or a mix of both. Some may ask you to remove your shoes before entering. Once seated, you will be brought an "oshibori" (towel) to wipe your hands with. Along with this, expect a small dish, or "otoshi." These are included in a seating charge, or "otoshidai," and can be anything from stewed vegetables to fresh fish, so keep an open mind and give it a try.
At larger izakaya chains, ordering may be done via electronic tablets. Smaller establishments' menus are typically written in Japanese only, with some being entirely handwritten. Don't let this dissuade you as the laid-back atmosphere of izakaya along with the free-flowing alcohol makes your neighbors an invaluable source of information and suggestions.
At the end of the night, a simple "okaikei onegaishimasu" or an X made by crossing your index fingers will get the bill brought to your table. This is almost never an itemized affair, so be prepared to just split it evenly between the number of people.
What to Drink?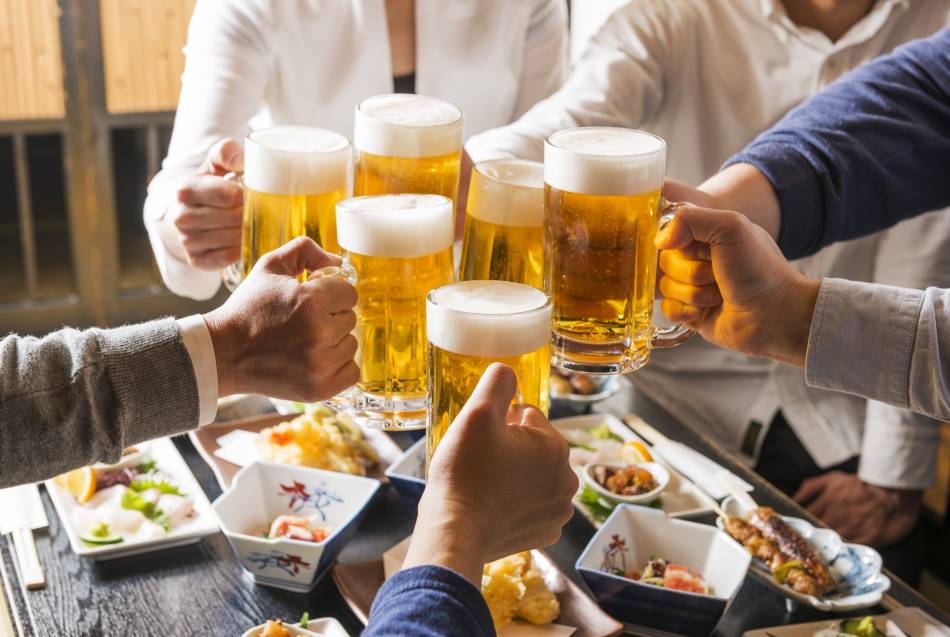 Many people will start drinks off with a round of beers. Don't expect a large selection: izakaya typically offer draft and bottled ("nama" or "bin," respectively) of one of the major brands; Asahi, Suntory, or Kirin. For the non-beer drinkers, try some local nihonshu (sake). Or give whiskey or shochu a try: either straight, on the rocks, or topped up with water or oolong tea.
What to Eat?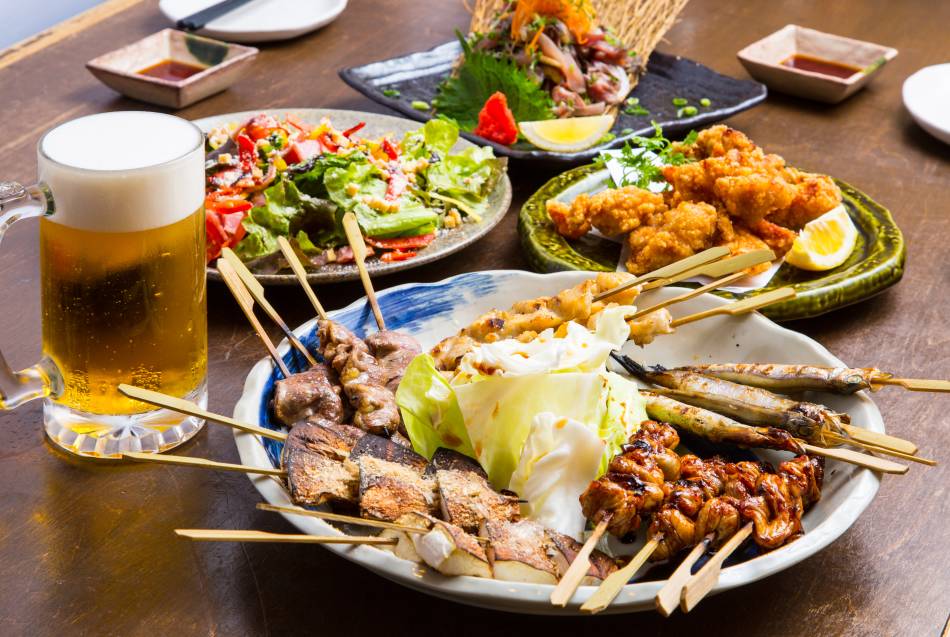 At its core, izakaya food is anything that goes well with drinking. Start with some fries, chips, or vegetables like cabbage and edamame (soy beans). Try some tempura or kushikatsu (breaded and fried items on skewers) or karaage (fried chicken). Grab sticks of yakitori freshly grilled. Sashimi and sometimes sushi are both popular and go extremely well with the local nihonshu. Not enough? Get some grilled rice balls to help fill up. Just be sure to order enough for everyone, as items are generally small or single servings. And don't worry about ordering everything at once, you can make small orders as you get refills on your drinks.
Where to Go?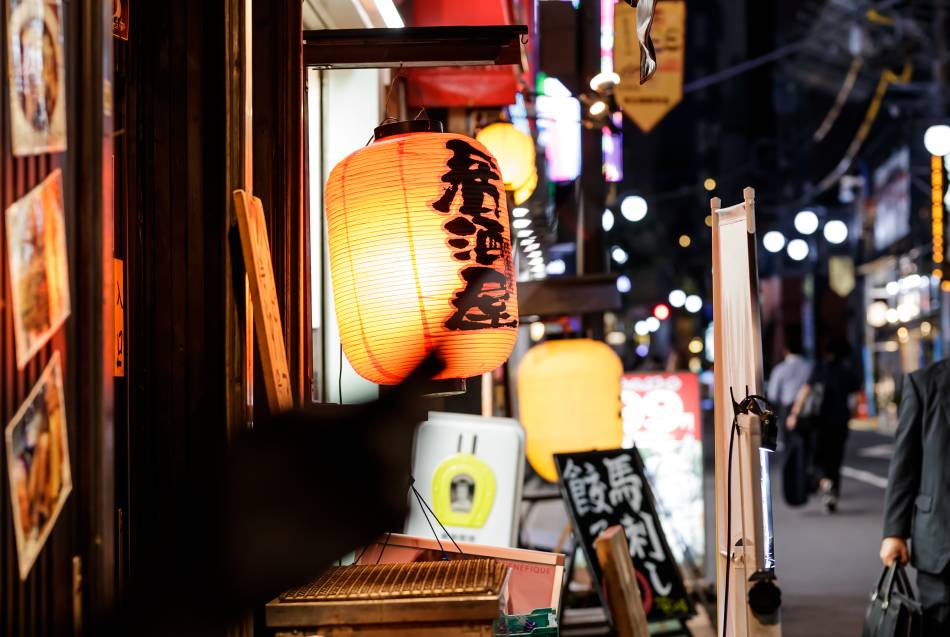 Concentrated around busy centers like train stations, izakaya can be found throughout the country. In Tokyo, check out Omoide Yokocho, located near Shinjuku Station's west exit for over 50 small restaurants and izakaya. Or head over to Nonbei Yokocho in the center of Shibuya.