Tokyo's hidden side streets offer an authentic glimpse into local drinking culture
Yokocho is Japanese for "alleyway," but it has grown in meaning to refer to the narrow streets packed with izakayas, bars, and eateries tucked away in Japan's busy streets. Come here for a less polished, more authentic taste of Tokyo, and for the chance to say kanpai! with the locals.
Tips
Avoid going in large groups, as many izakayas are very small
Be aware that some bars have cover charges, and may serve you a small appetizer in lieu of a seating charge
Izakayas serve small dishes, so order several and enjoy a variety of local specialties
How to find Tokyo's best watering holes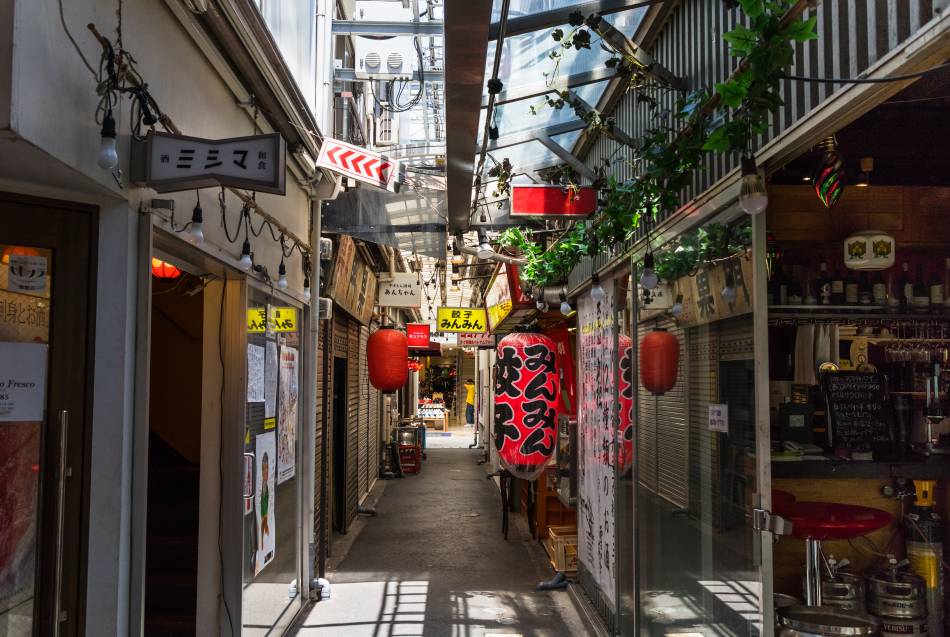 Tokyo's best yokocho are found where you'd expect—in areas packed with people and near office buildings, making them a convenient place to unwind with co-workers or duck in to escape the crowds. Most can be found in the business districts and major neighborhoods of the city, like central Shinjuku and Shibuya, Ebisu to the south, and Shimbashi to the east. Within these areas, they are usually within walking distance of major train stations.
A restaurant owner from the Golden Gai shines a light on Shinjuku's lively nightlife
Choose wisely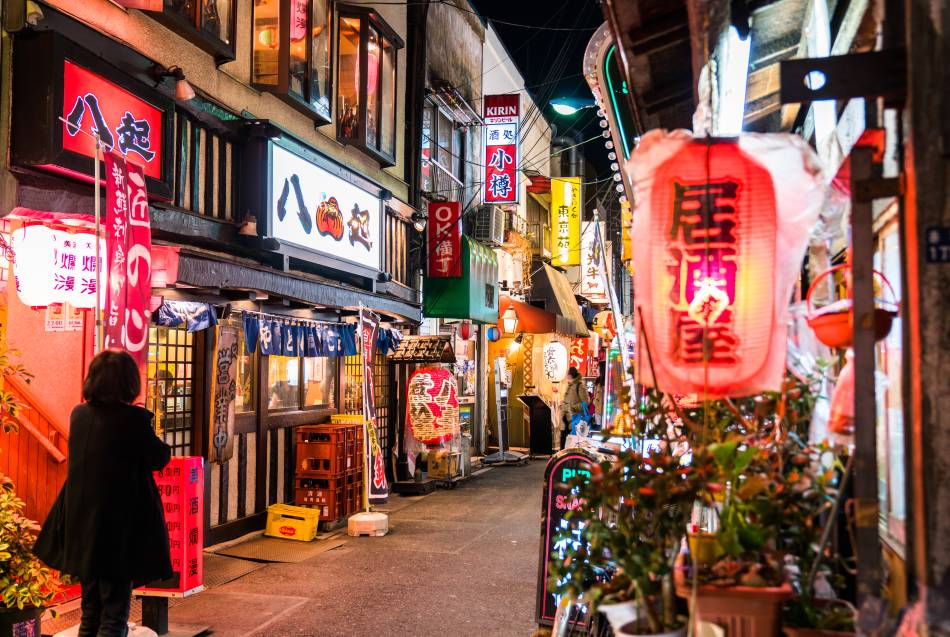 Yokochos are mainly populated with izakayas—places where you can both eat and drink to your heart's content. If you're looking for an expensive, 5-star meal, look elsewhere—as you might expect, these alleyways are packed with affordable, no-frills, laid-back establishments. You'll get to try seasonal home-style specialties that won't break the bank.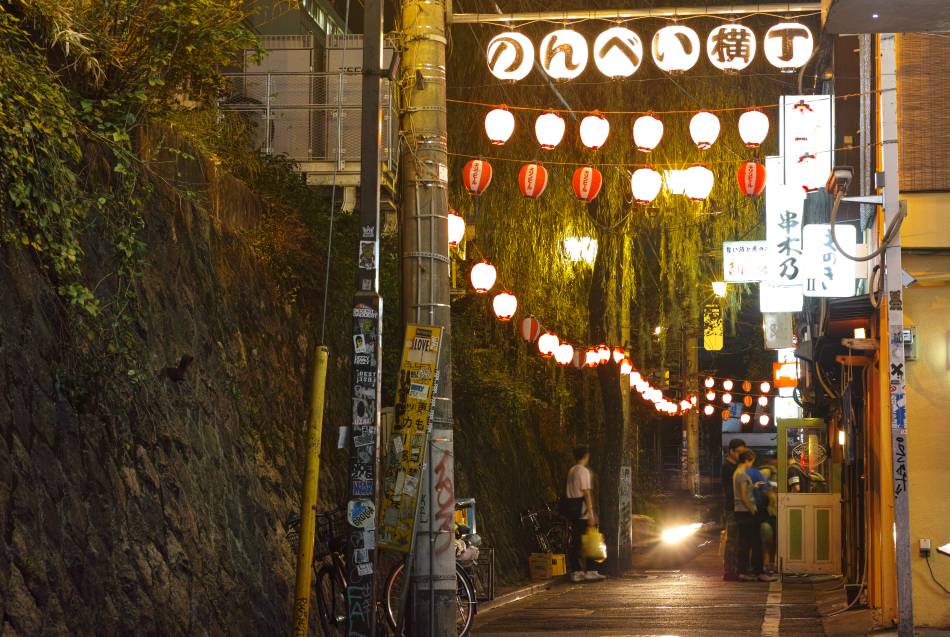 The entrances to izakayas are marked with red or white lanterns with the restaurant's name written in calligraphy. Noren, or cloth drapes, mark the entrance. Interiors are usually quite compact, some serving only 10 people at a time. Often there is only counter seating, and some don't even have that—tachinomi, or standing bars, are also quite common.
Get in the know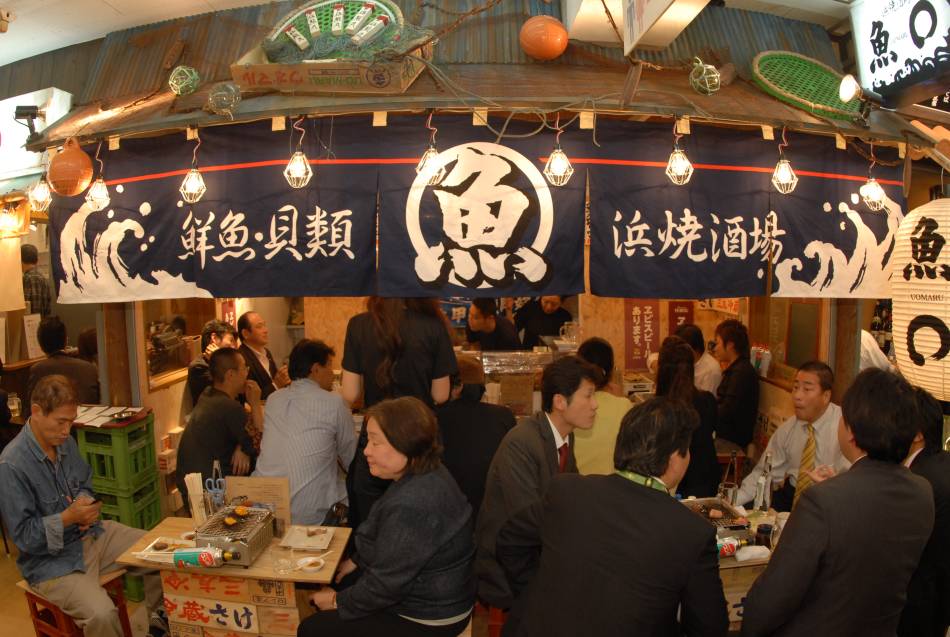 Once seated, you'll receive an oshibori (towel) to clean your hands, either cold and sealed in plastic or handed to you warm. You will probably be served a small appetizer, or otoshi, for which there will be a small charge. Order a drink first from the menu, which you might have to look for—often, the menu is written by hand on papers posted on the restaurant's walls. The menu probably won't be in English, especially in yokocho favored by locals over tourists. Don't expect any fancy cocktails here. Your choices are the Japanese standards: draught beer, Japanese sake, shochu (typically stronger than sake, it is distilled from either sweet potatoes, barley, or rice), chuhai (flavored shochu) and sours.
Unlike western pubs, izakayas serve small dishes that aren't too filling, so you can order a variety of items that won't hurt your wallet or your stomach. It's common to start with sashimi, and move on to grilled meats, fish, or seasonal vegetables.
Pub Grub Decoded—A Guide to Japanese Izakaya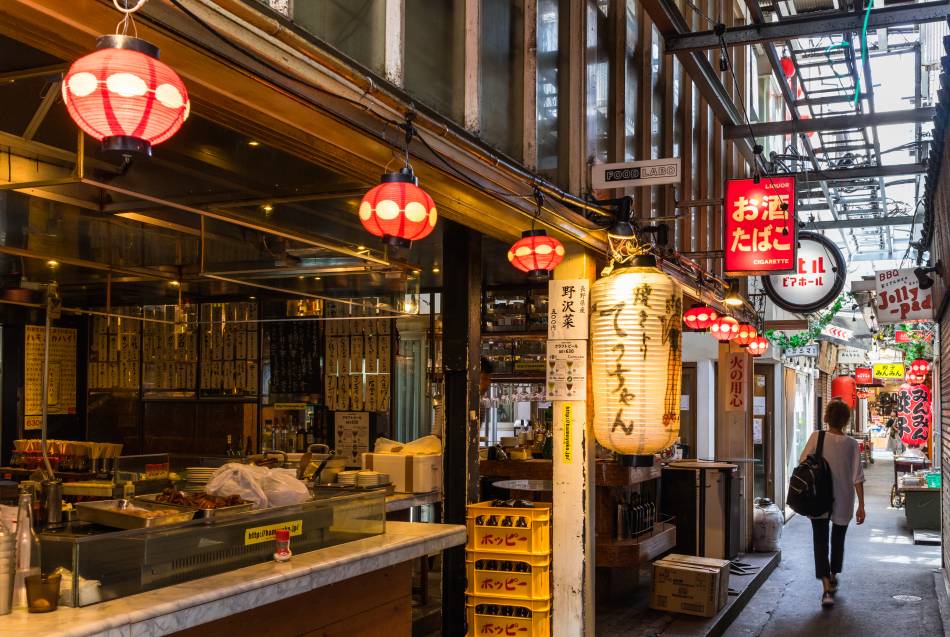 Izakayas aren't generally open during the day, as they are popular with the after-work crowd. They will likely close at midnight, with the last order taken 30 minutes to an hour before closing. Be sure not to tip when paying the bill, which is settled at a cash register by the door rather than at your table. Also be aware that smoking and drinking on the streets outside is prohibited.
Tokyo's best yokocho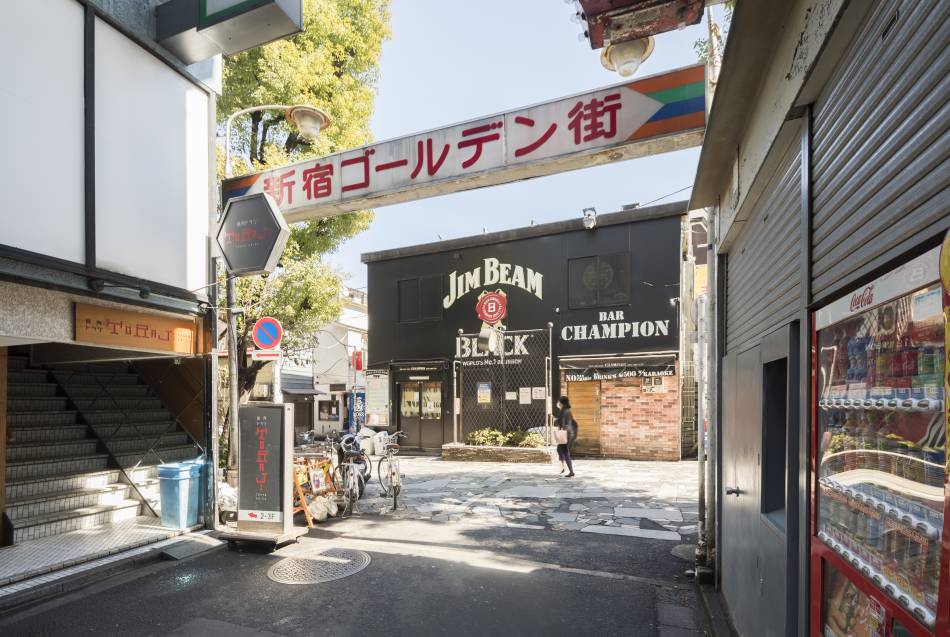 A series of 7 alleyways in Shinjuku, the Golden Gai is comprised of more than 270 different establishments dedicated to drinking and eating the night away. Popular with tourists and locals alike, you'll find a bar for everyone here, from classy wine bars to less-than-friendly dive bars.
Shibuya Nonbei Yokocho, or Drunkard's alley, dates back to the early 1950s. Conveniently located right next to Shibuya Station, its known for its yakitori (grilled chicken) shops, but is home to a large variety of izakayas and bars, some so tiny you can only fit 4 or 5 people inside.
Ebisu Yokocho is one of Tokyo's best places for foodies to explore—it is known for its extensive selection of delectable cuisine. Most places are open all night, so it's an ideal place to come if you're craving munchies after a night out.
Finally, come to Yurakucho's Farm to Table Dining Alley, also known as Sanchoku Yokocho, to experience the delicacies that regional Japan has to offer right in the heart of Tokyo. The alley, which was renovated in 2019, boasts 11 bars specializing in select ingredients and regional cuisines, and is open twenty-four hours, seven days a week.