Main content starts here.
Notice
For the time being, we will be closed due to the COVID-19.
Thank you for your understanding.
Machinaka community tourist information
Machinaka community tourist information is a volunteer service where experienced guides stroll the streets of some of Tokyo's busiest districts to provide information tailored to the diverse needs of travelers.

Ask for directions, for the nearest public facilities or information about Tokyo's attractions. You can find these guides around Shinjuku Station, Ueno Station, Ginza, Asakusa, Shibuya, Tokyo Waterfront City (Daiba, Aomi, and Ariake), Tokyo Station and Nihonbashi, Akihabara, Roppongi and Akasaka, and Harajuku and Omotesando and Aoyama.
| | |
| --- | --- |
| Service days | Fridays, Saturdays, and Sundays (excluding New Year's holidays) |
| Service hours | 10:30 a.m.– 4:30 p.m. |
| Languages | English and other (dependent on the volunteers on shift) |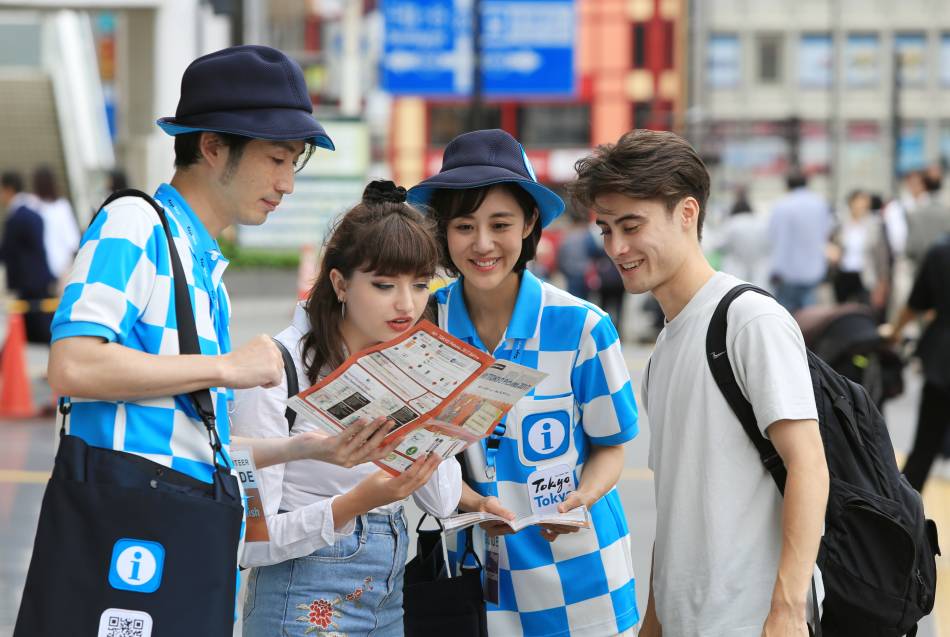 Additional Guided Tour Services
Tokyo Volunteer Guides also offers several guided tours in popular areas across the city such as Shinjuku, Asakusa, and Harajuku. These Tour Guide Services also provide tours of the Tokyo Metropolitan Government Offices in Shinjuku. Take a trip to the Observation Deck to see the Tokyo skyline from 202 meters high.