Main content starts here.
Course: Inokashira Park >> Taisho-dori, Showa-dori, and Nakamichi-dori Streets >> Coppice Kichijoji >> Harmonica Alley
The route starts at Inokashira Park, which attracts not only neighborhood residents but also enthusiasts who make a special trip to visit the Shizen Bunka-en Gardens and take a boat ride in the pond. A stroll through Kichijoji's unique shopping streets and yokocho alleys promises countless encounters with attractive merchandise, delicious food, and the warmth of the local people.
10:00 JR Kichijoji Station
| | |
| --- | --- |
| | Walk 20 minutes |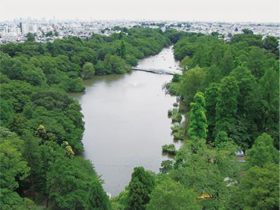 From JR Kichijoji Station South Exit, head for Inokashira Park, where vestiges of the old Musashino woodland linger. Meet various animals in the Shizen Bunka-en Gardens, and ride a boat in Inokashira-ike Pond. In spring, cherry blossoms bloom around the pond, attracting crowds of hanami visitors.
| | |
| --- | --- |
| | Walk 25 minutes |
12:00 Taisho-dori, Showa-dori, and Nakamichi-dori Streets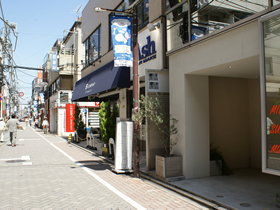 Return to JR Kichijoji Station, and explore the three streets extending from the North Exit. Apart from a vibrant mix of restaurants, sundry shops, and boutiques, there are also stylish cafés. Choose one of them and have lunch.
| | |
| --- | --- |
| | Walk 3 minutes |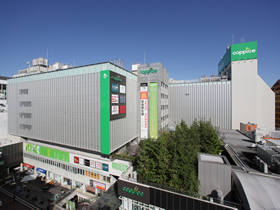 Coppice Kichijoji, also at JR Kichijoji Station North Exit, is a commercial complex designed under the theme "Kichijoji style community" and features more than a hundred stores.
| | |
| --- | --- |
| | Walk 3 minutes |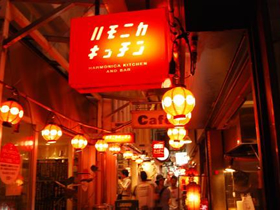 Relish the atmosphere of Kichijoji's famous Harmonica Yokocho. The alley's name derives from the resemblance of the small, neatly lined shops to the reeds of a harmonica. The shops that come into view once you go through the narrow labyrinthine alley are great fun. Besides the restaurants, the lineup of sundry shops, salons, and fortune tellers will keep you exploring all day long.
| | |
| --- | --- |
| | Walk 1 minutes |
17:00 JR Kichijoji Station
Model course
Kichijoji
is displayed on a larger map
The red lines indicate trains and subways, blue lines are buses and cars, green lines are for walking, pink lines are for bicycles, purple lines are ships and water buses.