Shibuya shopping begins at the scramble crossing, arguably the most famous place in all of Tokyo. It's the gateway to one of the city's biggest retail districts.
Shibuya is many things to many different people. It's a theater, a gig venue and a nightclub; it's a gourmet's paradise; and it's a beautiful tourist destination in its own right. It's also a shopping hub, with international retailers sharing the streets with Japanese chains and independent brands. Here we look at some key locations, including department stores, fashion brands, cafes and interior design boutiques.
Shibuya's Trendsetting Department Stores
Known as Tokyo's fashion capital, Shibuya is home to many department stores. In addition to established chains such as Parco and Marui, you'll also find unique ones. Some prominent examples are the iconic SHIBUYA109—with its distinctive façade and logo—and Laforet HARAJUKU. While many shops focus on fashion for young women, Shibuya offers a bit of everything for people of all ages and genders. And for bargain hunters, here's some good news: Shibuya's department stores hold huge mid-year and New Year sales!
Omotesando Hills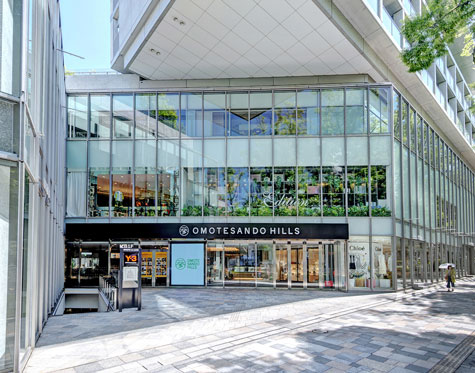 Designed by renowned architect Tadao Ando, Omotesando Hills stretches 250 meters down the neighborhood's main street. Head inside to find famous overseas fashion labels such as Valentino and Jimmy Choo alongside local designers like Yohji Yamamoto and Jun Hashimoto.
and more...
Address: 4-12-10 Jingumae, Shibuya City, Tokyo
Contact: Omotesando Hills
Shibuya Hikarie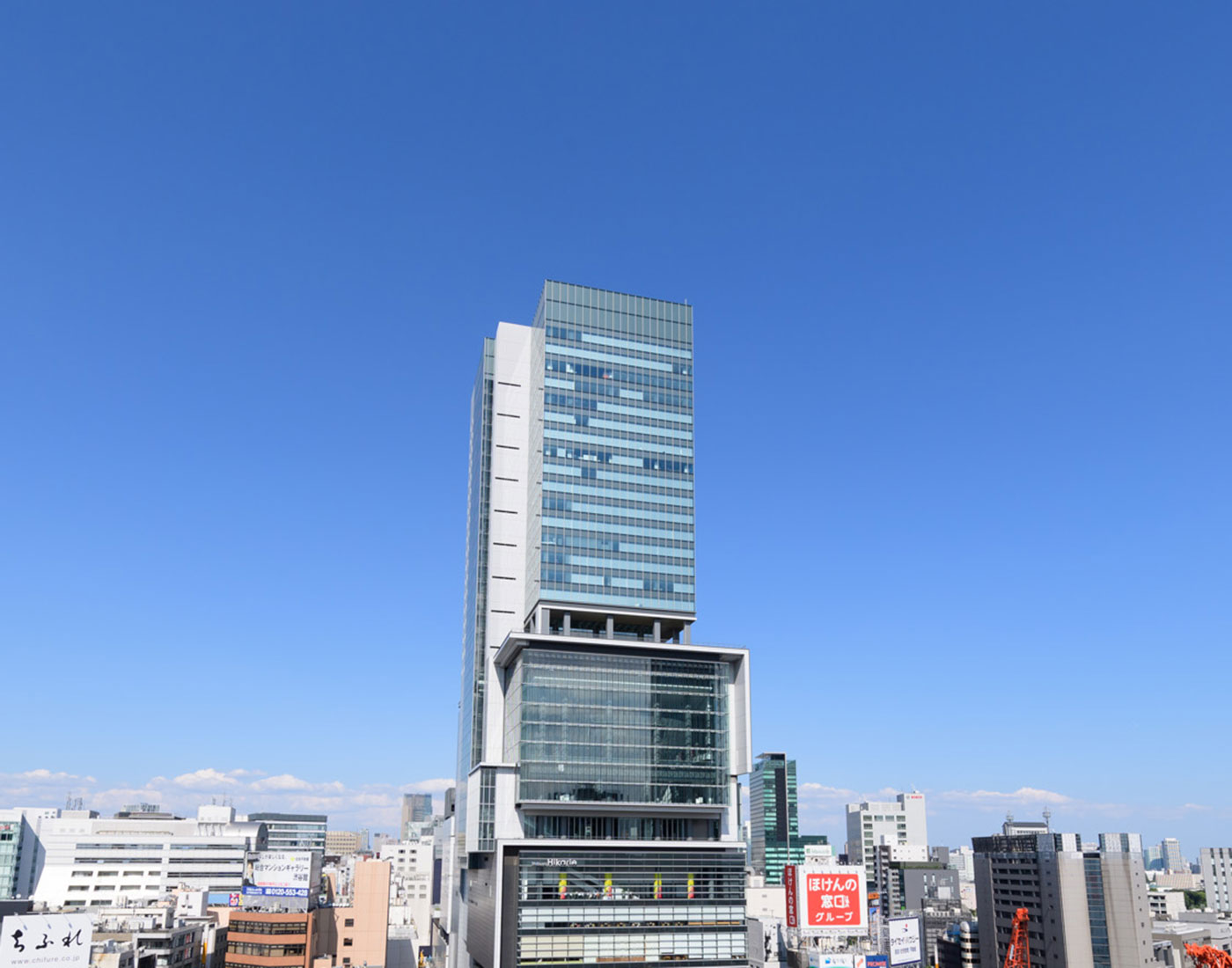 Hikarie is a Shibuya landmark for shoppers in their 20s or above. After a renovation, eight restaurants on Hikarie's sixth and seventh floors reopened in January 2019, putting Hikarie at the forefront of the food scene. Here, you can enjoy the latest food trends. Additionally, check out the D47 Design Travel Store on the eighth floor. The shop features a lineup of goods with high-quality design from across Japan.
Hikarie is directly connected to Shibuya Station.
Address: 2-21-1 Shibuya, Shibuya City, Tokyo
Contact: Shibuya Hikarie
Shibuya Style: The Hottest in Tokyo's Fashion Capital
Japan's fashion trends may come and go, but Shibuya's reputation as Tokyo's fashion capital remains constant. Mainstream trends, designer brands, alternative fashion subcultures, street fashion—you name it, Shibuya has it. Department stores and popular shops surround the famous Shibuya Crossing and line Omotesando Avenue, while Harajuku is a hub for fashionable young people. On weekends, you'll find shops packed with locals and tourists, all eager to dress in style. If you want to keep up with what's hot in Tokyo's fashion scene, Shibuya is the place to go.
Laforet HARAJUKU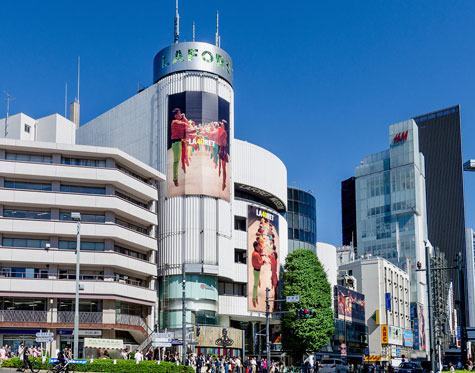 Laforet is the beating heart of Harajuku youth fashion. Located right down the street from Harajuku Station, on the corner of Omotesando-dori Street and Meiji-dori Street, it's packed with clothing and culture stores to suit all your trendy shopping needs.
and more…
Address: 1-11-6 Jingumae Shibuya City, Tokyo
Contact: Laforet HARAJUKU
SHIBUYA109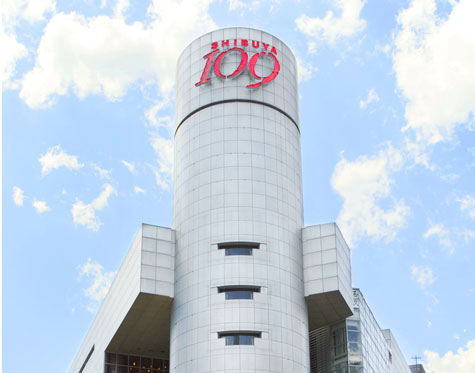 Step into the SHIBUYA109 mall, located on one corner of the famous Shibuya Scramble Crossing, and you will be greeted by enthusiastic welcome calls of "irrashaimase." The mall has grown to gain almost a cult following as the epicenter of Tokyo's "gyaru" subculture.
and more…
Address: 2-29-1 Dogenzaka, Shibuya City, Tokyo
Contact: SHIBUYA109
6%DOKIDOKI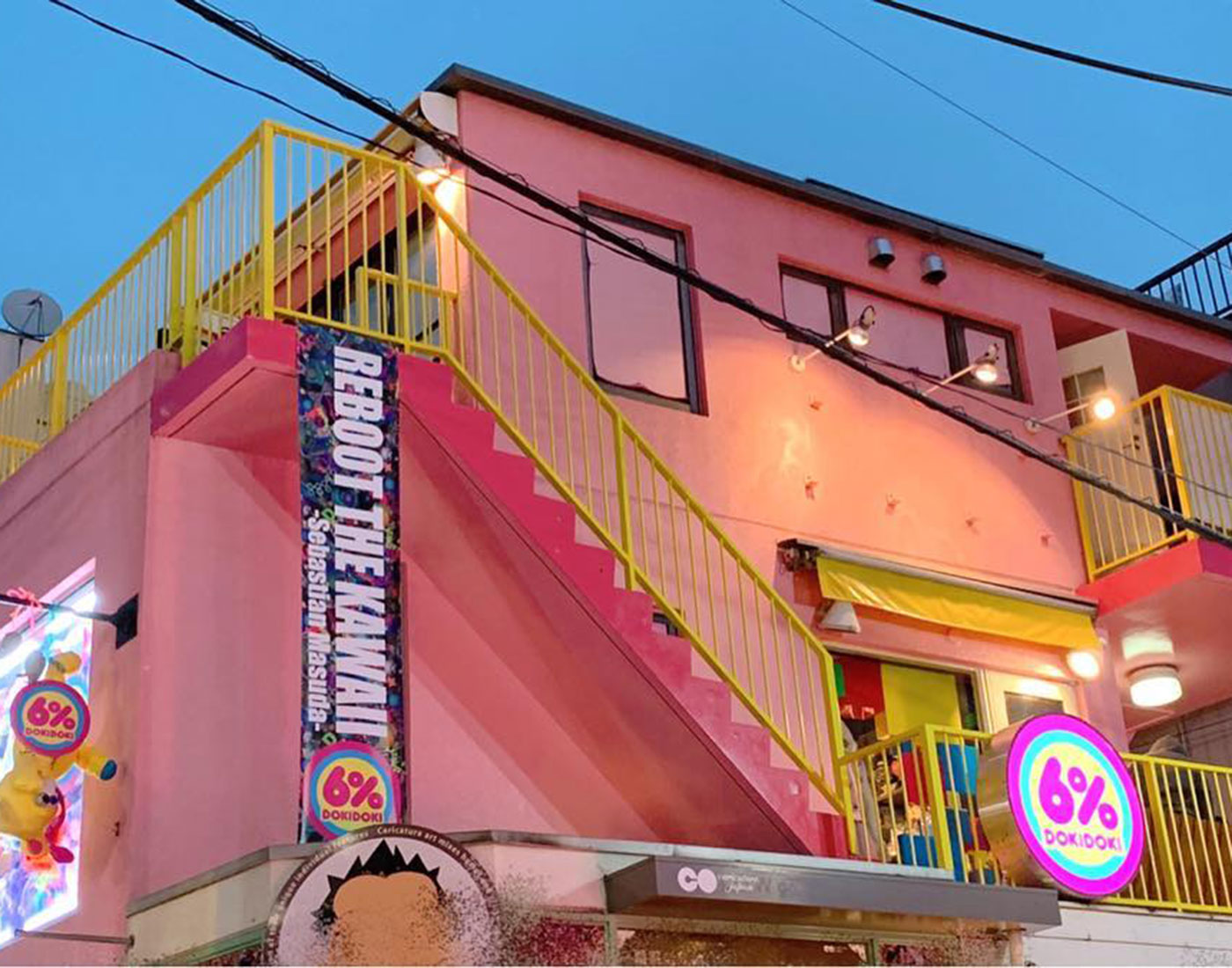 Then, this is the must-go spot for "Harajuku kawaii." This is the heart of Harajuku culture representing the concept, "sensational kawaii." With girls fashion items and accessories in colorful-lollipop taste, you may have a chance to meet celebrities!
Address: 2F TX101 Building, 4-28-16 Jingumae, Shibuya City, Tokyo
Contact: 6%DOKIDOKI
SOU・SOU KYOTO Aoyama Store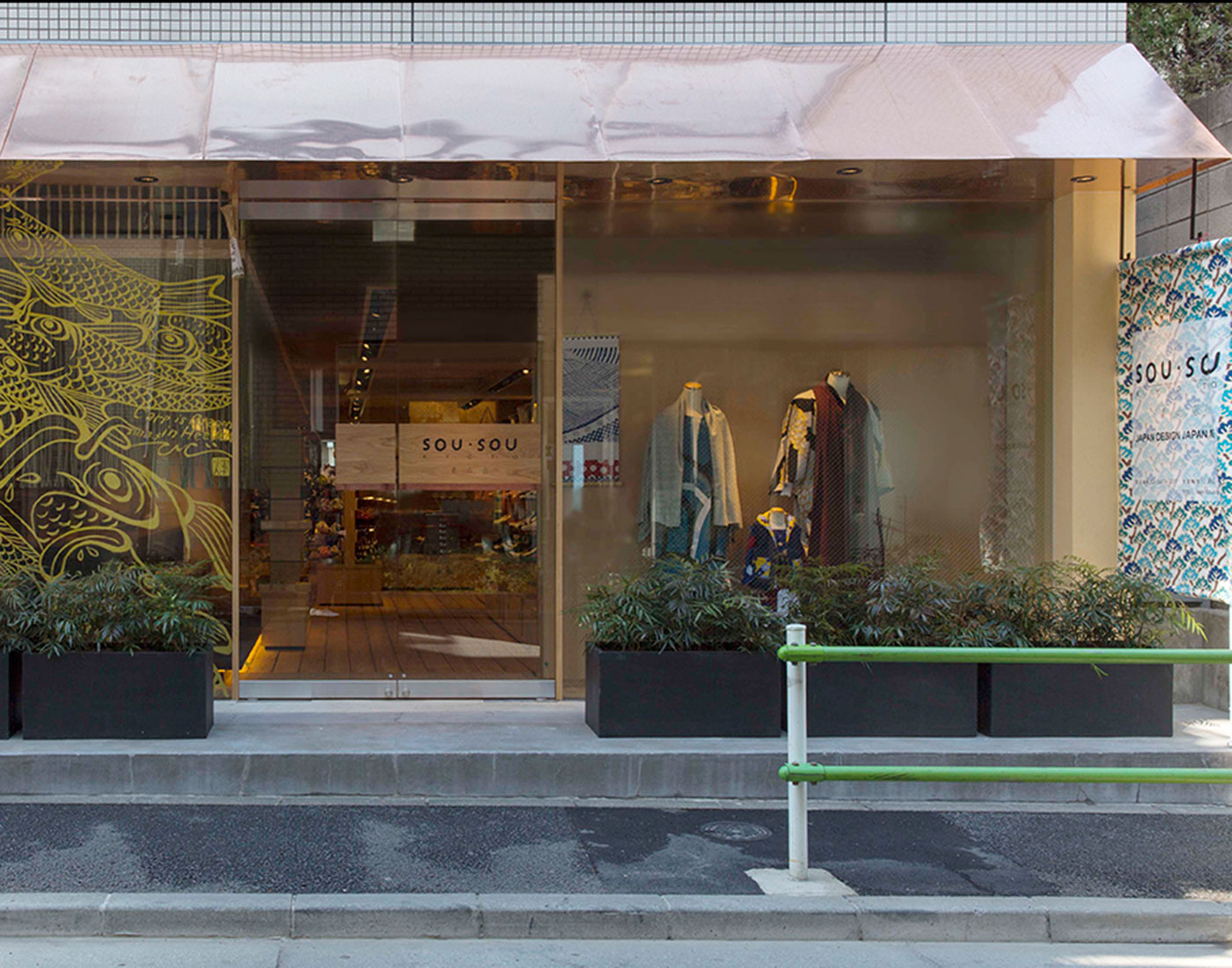 The Textile brand, SOU SOU in Japan, a domestic producer of jika-tabi, garners accolades from designers around the world. Jika-tabi are traditional, split-toed, outdoor footwear, and Sou Sou's take on the concept uses original, modern Japanese textiles to create colorful, pop masterpieces.
Address: 1F A La Croce, 5-4-24 Minami-Aoyama, Minato City, Tokyo
Contact: SOU・SOU
Takeo Kikuchi
Shibuya Meiji Street Flagship Store A-1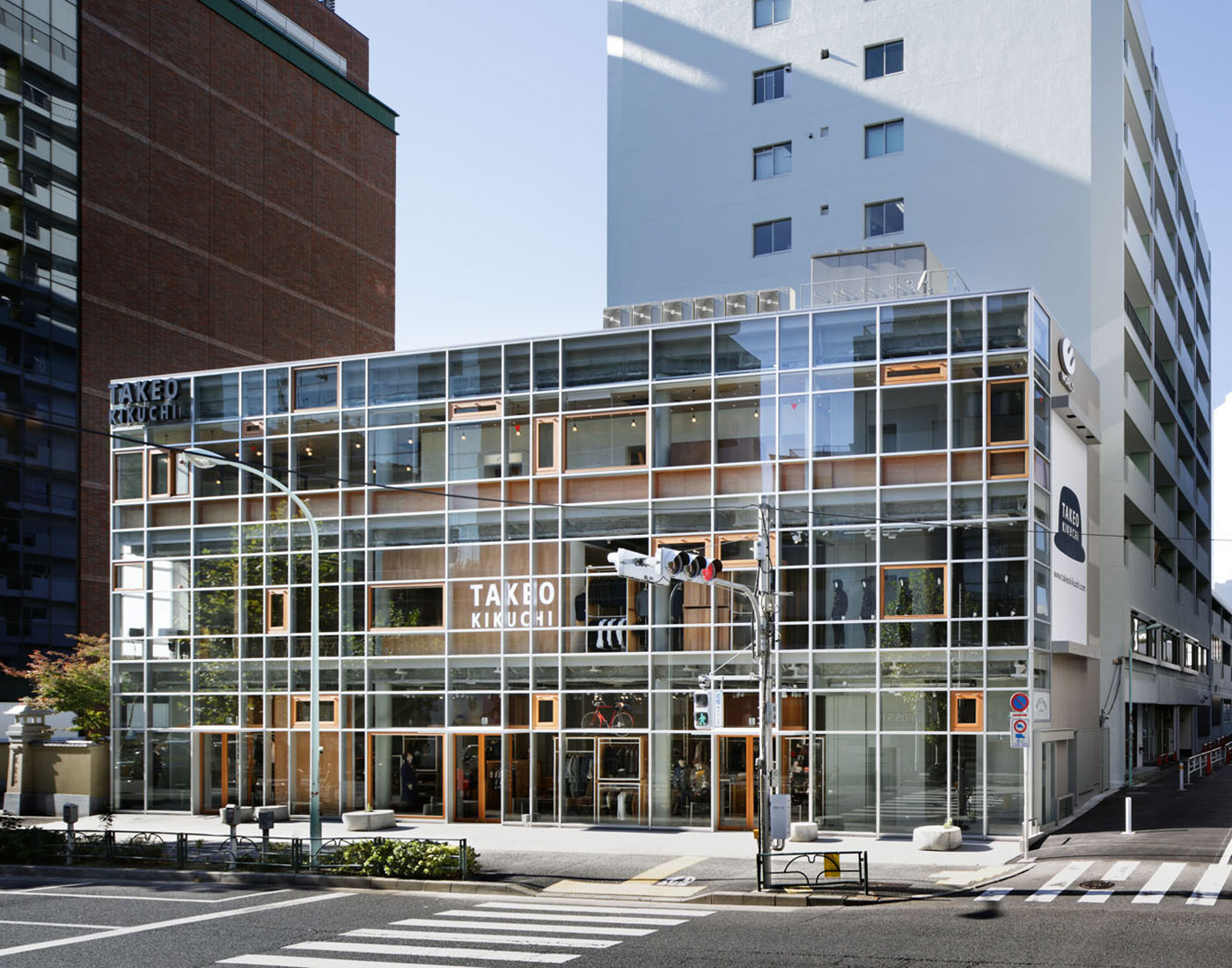 Designer Takeo Kikuchi's flagship store is housed in the very same building as his studio. Browse casual clothes and novelty items on the first floor, order a tailor-made suit from the selection of patterns on the second floor, and enjoy the atmosphere on Cat Street from the third-floor café.
Address: 6-25-10 Jingumae, Shibuya City, Tokyo
Contact: TAKEO KIKUCHI

Tokyu Plaza Omotesando Harajuku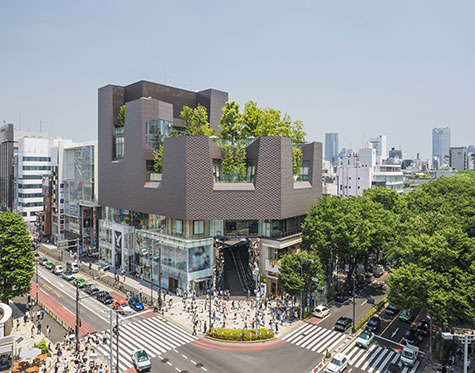 As a fashion theme park, you will find popular Japanese and foreign clothing brands in this big shopping mall. Besides fashion, other lifestyle items such as home decor and cosmetics are just as trendy.
and more…
Address: TOKYU PLAZA OMOTESANDO HARAJUKU, 4-30-3 Jingumae, Shibuya City, Tokyo
Contact: TOKYU PLAZA OMOTESANDO HARAJUKU
Cat Street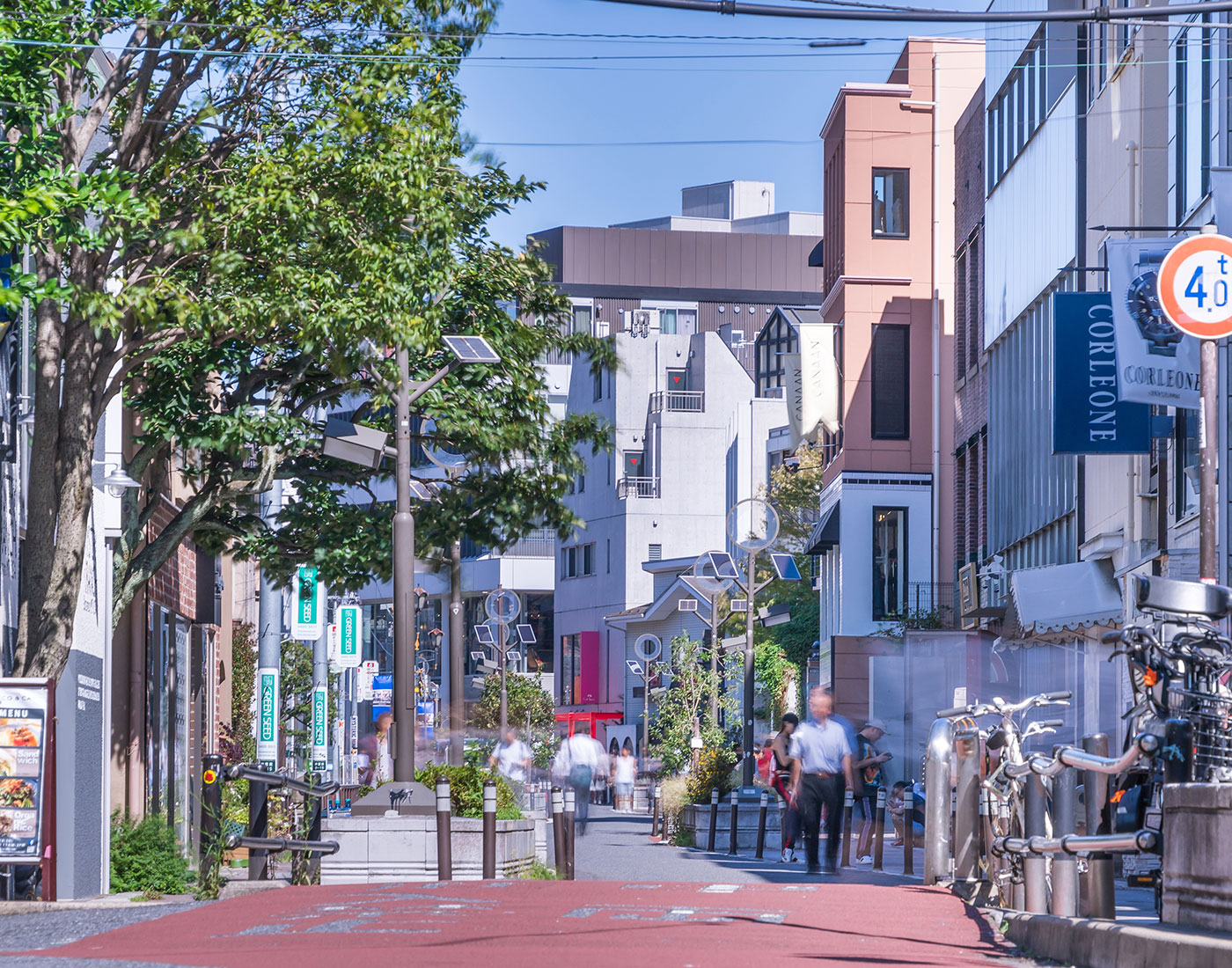 Teenage-beloved fashion conscious alley, which connects Shibuya and Omotesando. If you want some street style, come and walk around the townies select shops, rag shops, and some of the indies-label as well. Don't miss the Takoyaki and galette snack stands also.
Address: Jingumae 3-chome Shibuya City, Shibuya 1-chome Shibuya City area Tokyo
Beyond Fashion: Home and Interior Shopping in Shibuya
Shibuya is also a good place to shop for furniture, electronics and interior goods. Spruce up your home with artisanal ware from Omotesando's Morita Antiques or buy high-quality appliances from BicCamera. Since Harajuku is associated with kawaii (cute) culture, look around for cute, quirky items from shops such as 6% Dokidoki and Kiddy Land. If you're on a budget, Harajuku's famous Takeshita-dori Street has a huge, four-story Daiso, a shop where nearly everything is just 100 yen. Don't be fooled by the cheap price; the items are of good quality.
BicCamera Shibuya East Store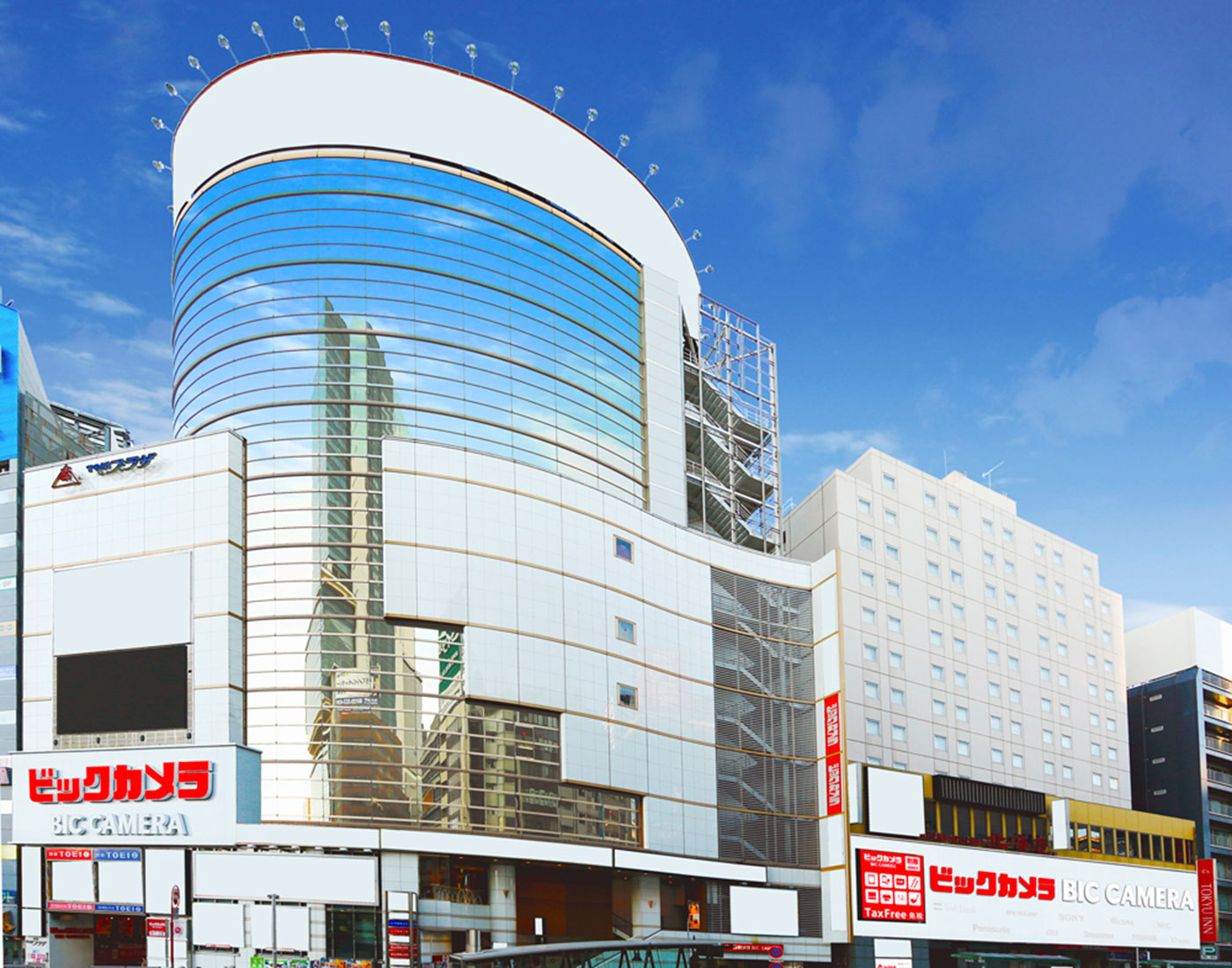 BicCamera provides an overwhelming assortment of products at affordable prices. It offers not only cameras, gadgets, and home appliances, but also contact lenses, medicines, cosmetics, watches, toys, audio devices, sporting equipment, liquor, and more. No other retailer has a selection this vast! With everything you need in one store, you can enjoy one-stop shopping here.
Address: 1-24-12 Shibuya, Shibuya City, Tokyo
Contact: BicCamera
Daiso Harajuku Store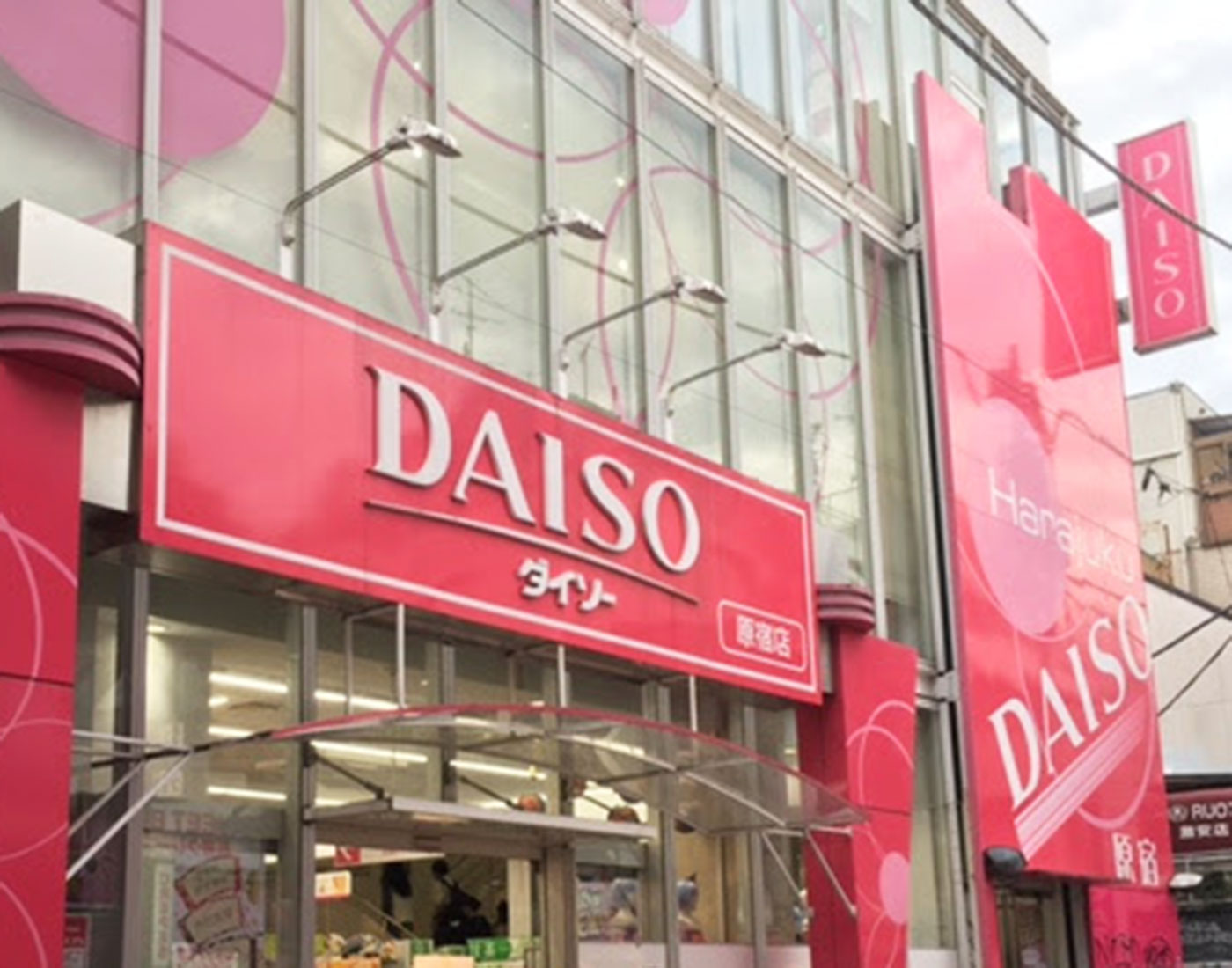 With most prices set at 100 yen plus tax, Daiso can meet your needs in a wide variety of categories, such as cosmetics, office supplies, kitchen utensils, and even groceries. With over 70,000 items available, you can find wine and seasonal items at affordable prices too. For souvenirs, try their Japanese goods section.
Address: 1-19-24 Jingumae, Shibuya City, Tokyo
Contact: Daiso
Kiddy Land Harajuku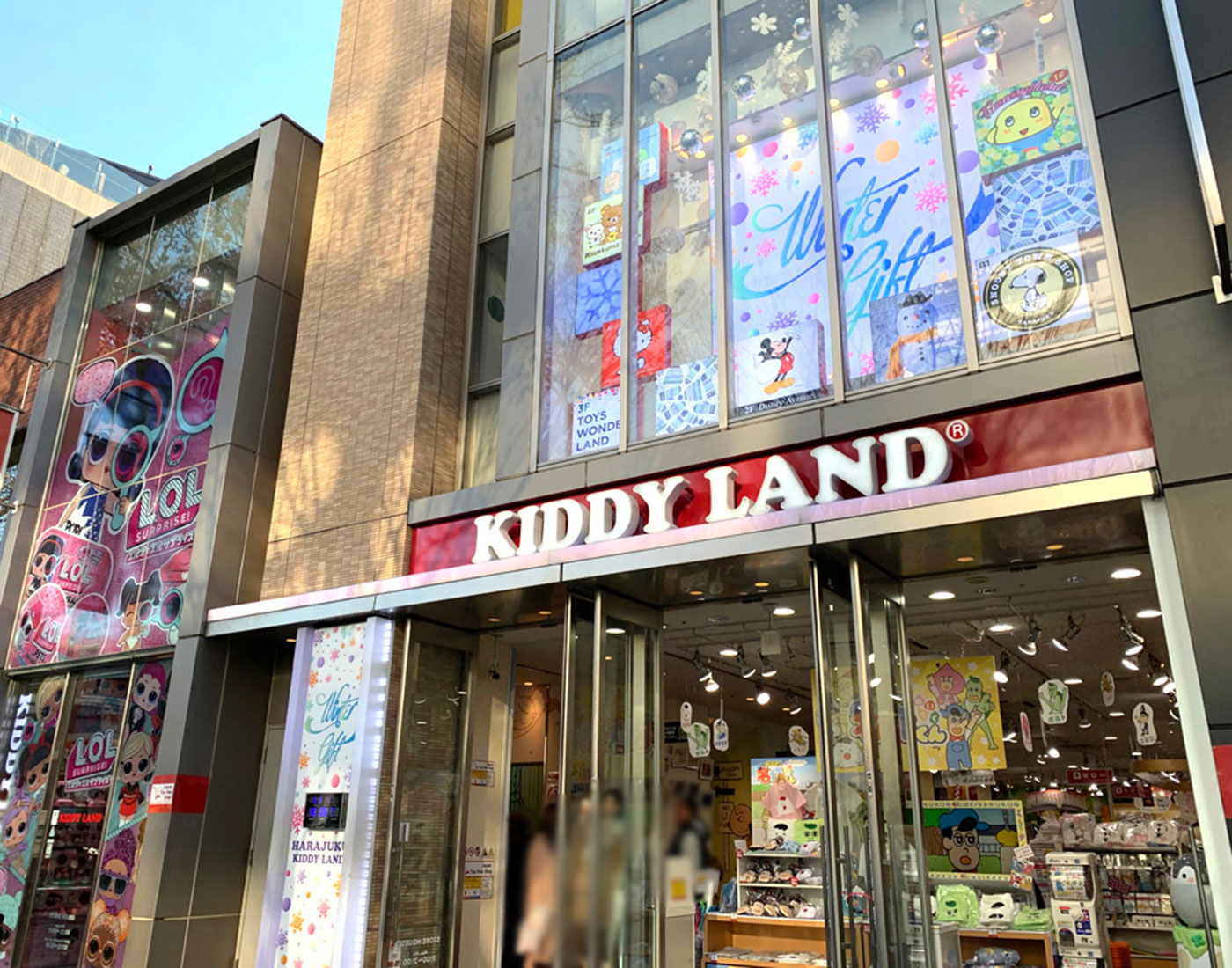 If entertainment is the word you're looking for, this one is for you. The variety of character merchandise—Snoopy, Hello Kitty, and more—can entertain children of all ages. Recommended if you're looking for souvenir too.
Address: 6-1-9 Jingumae, Shibuya City, Tokyo
Contact: Kiddy Land
Morita Antiques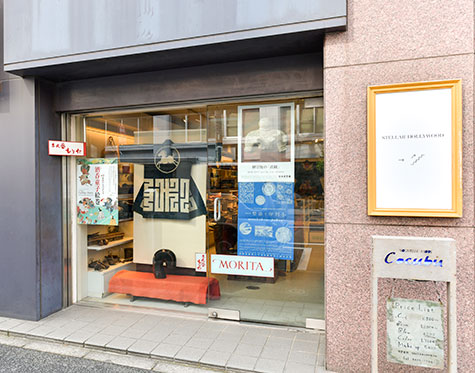 This store founded in 1970 offers antiques and textiles purchased personally by the owner who has an eye for old Japanese and Asian folk craft. It also stocks rare kimono and obi, which are popular as interior decorations.
Address: 1F Kurasawa Building,5-12-2 Minami-Aoyama, Minato City, Tokyo
Contact: Morita Antiques
Seiban Omotesando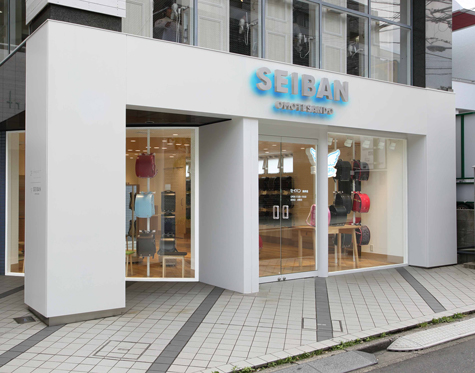 This store specializes in randoseru, school satchels used by children in Japan. They stock a colorful selection of these bags, which are becoming increasingly popular outside Japan. They make ideal gifts for children or fashion-conscious friends.
Address: 1F Oracion Aoyama, 3-15-16 Kita-Aoyama, Minato City, Tokyo
Contact: Seiban Omotesando
Spiral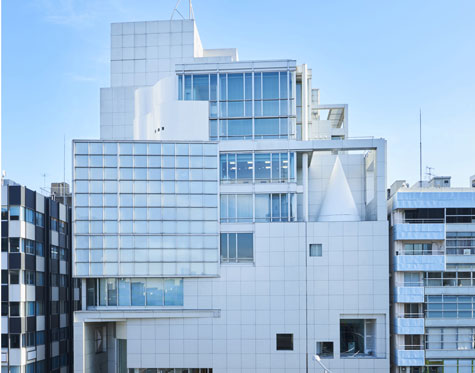 Spiral is a multi-purpose cultural complex of exhibition spaces, design and crafts stores, and restaurants. Performances and talk events generally carry a surcharge, but the exhibitions are typically free and often make use of the building's atrium.
and more…
Address: 5-6-23 Minami Aoyama Minato City, Tokyo
Contact: Spiral
Dining in Shibuya
"Shibuya style" isn't just limited to fashion. Shibuya's cafes and restaurants too are known for their trendiness. Many popular international restaurants, cafes and food stands open their first Japanese branches in Harajuku and Omotesando to much fanfare. On weekends, long lines form in front of these establishments, as many people are eager to try the latest in Tokyo's dining scene. But if you're looking for Japanese food, Shibuya also has more than its share of Japanese restaurants. In particular, Omotesando's Heiroku Sushi is a kaitenzushi (conveyor-belt sushi) restaurant that's popular among foreign visitors.
Sakura Tei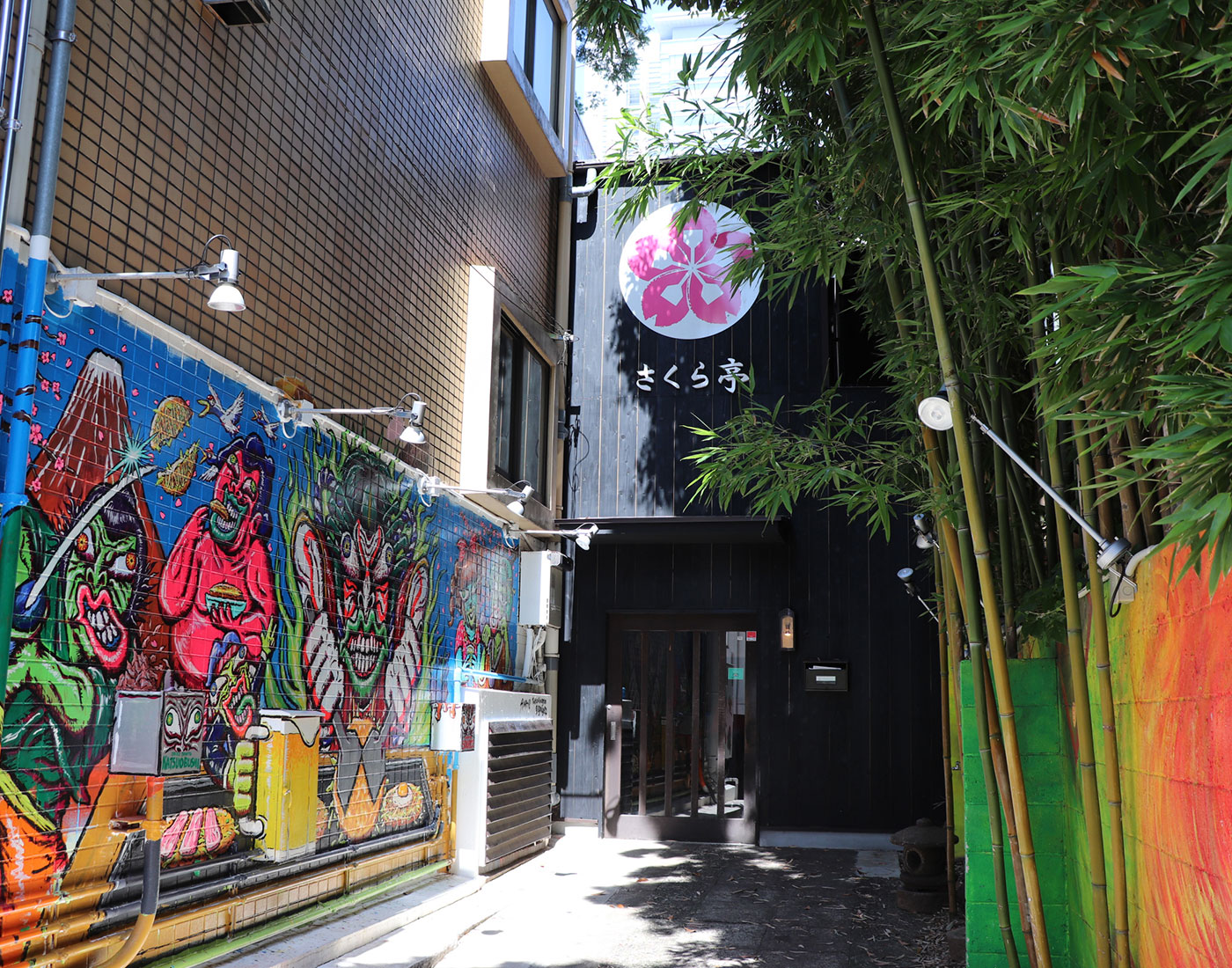 You shouldn't visit Tokyo and miss okonomiyaki and monjayaki—Japanese savory pancakes. Sakura Tei's open-plan dining area has enough space to welcome 200 guests. Enjoy your buffet style meal in a stylish gallery setting.
Address: 3-20-1 Jingumae, Shibuya City, Tokyo
Contact: Sakura Tei
Fruits & Parlor Shibuya Nishimura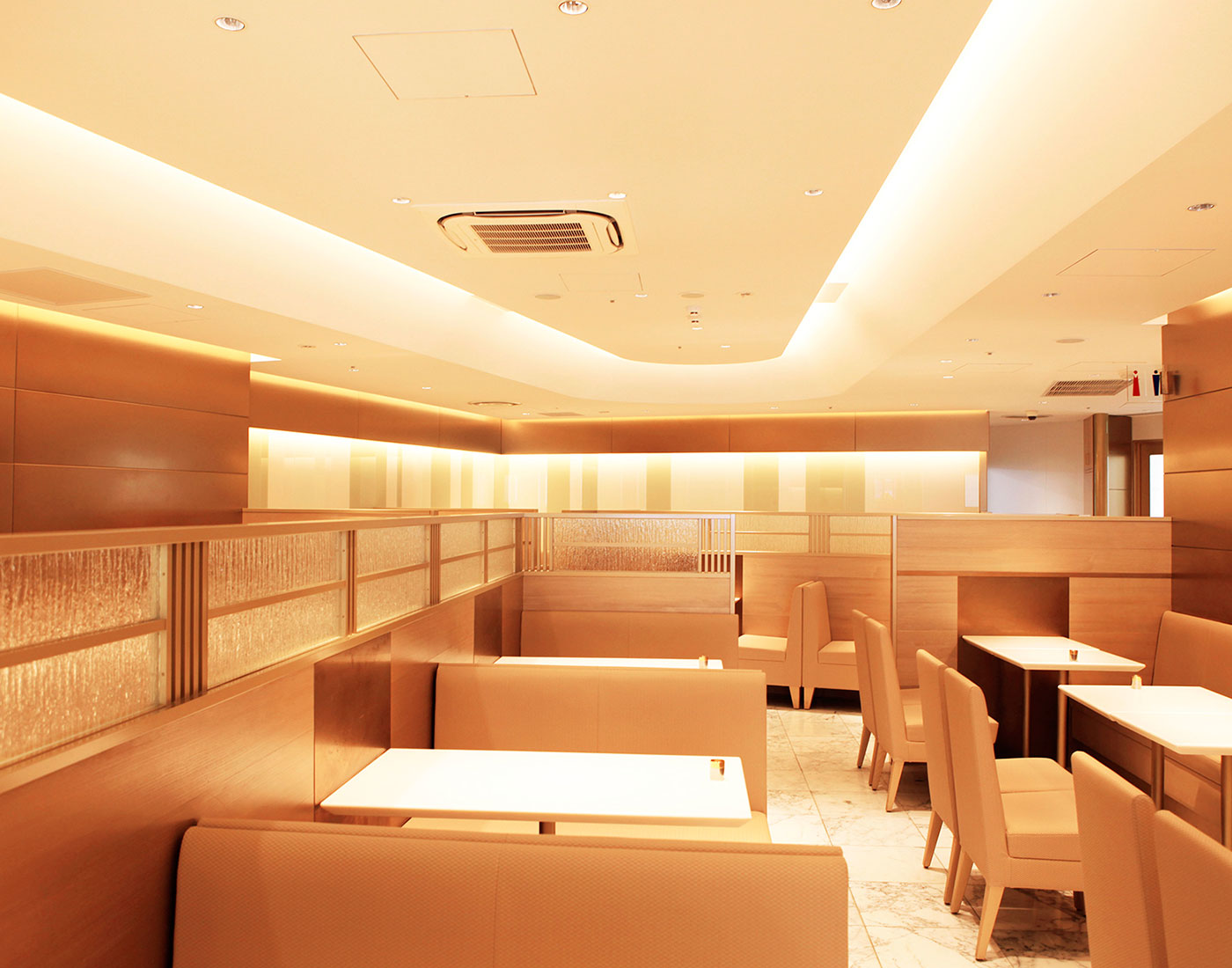 This started as a luxury fruit store, and is now an established fruit parlor. You'll be surprised and delighted to see, and taste the parfaits topped with fresh fruit. Besides that, there are pancakes, sandwiches, and Japanese desserts—more than enough to feed any hunger!
Address: 22-2 2F Udagawacho, Shibuya City, Tokyo
Contact: Fruits & Parlor Shibuya Nishimura