In order to prevent the spread of coronavirus (COVID-19), various facilities around Tokyo may change their operating days or hours. In addition, some events may be canceled or postponed. Please check official facility or event websites for the latest updates and information.
An Instant Icon at the Heart of Shibuya
When Shibuya Scramble Square opened in November 2019, it quickly established itself as one of the most prominent and recognizable skyscrapers in the whole city. This 230-meter structure—the tallest in Shibuya—is crammed full of shops, offices, and event spaces. And at its summit is a view that no one soon forgets.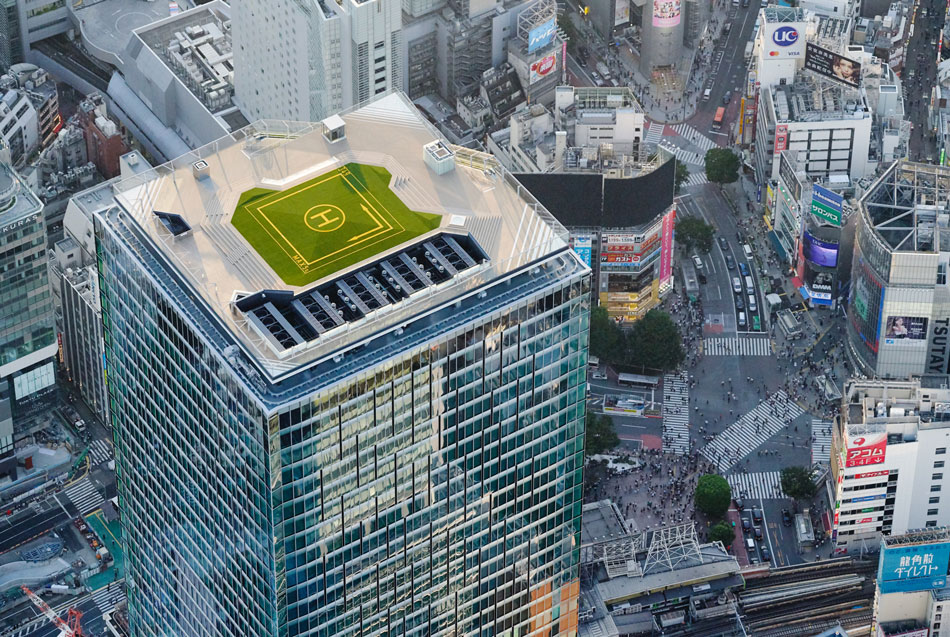 Photo: Shibuya Scramble Square
Tips
Shibuya Scramble Square is a great place to find traditional Japanese crafts
There are hammocks on the rooftop, so lie back and take your time
Tickets to the observation deck can be purchased online in advance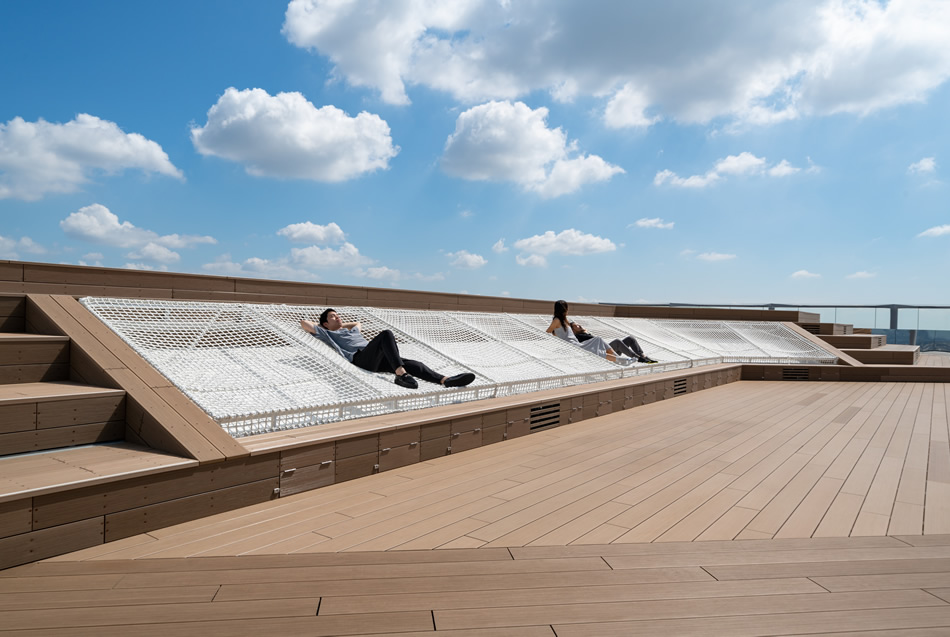 Photo: Shibuya Scramble Square
The volume and variety of shops contained within Shibuya Scramble Square seems almost inexhaustible. In fact, there are 213 shops in total. Between them they sell almost anything you can possibly imagine, including clothes, cosmetics, books, groceries, and electronics. There are plenty of options for food and drink, too, with both Japanese and international restaurants and cafes.

The 15th floor is given over to Shibuya QWS, an industry exchange facility that brings a diverse range of people together to create new social value.

Shibuya Scramble Square couldn't be easier to find—it stands above Shibuya Station, with direct access.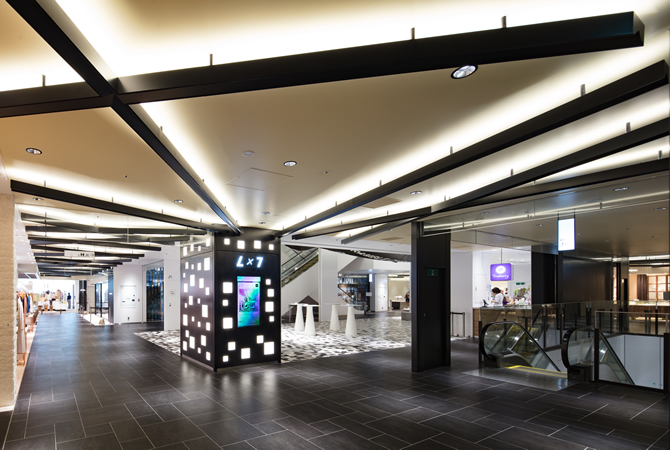 Photo: Shibuya Scramble Square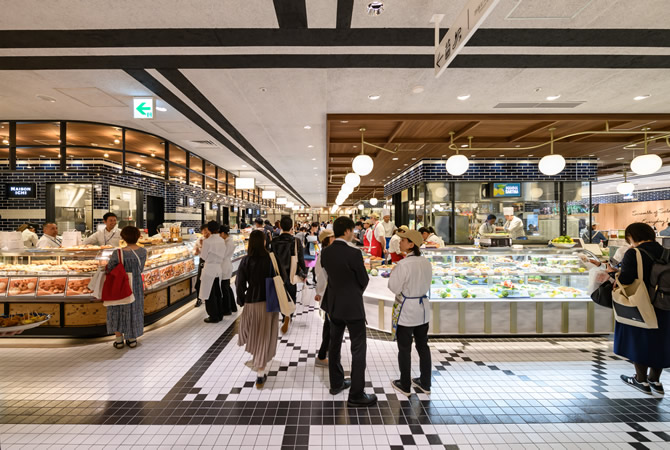 Photo: Shibuya Scramble Square
The 14th, 45th and 46th floors of Shibuya Scramble Square, as well as its roof, are dedicated to Shibuya Sky, a one-of-a-kind observation deck. You can gaze down at Shibuya's famous scramble crossing, and across the city to landmarks like Tokyo Skytree®. When the weather is clear, you can even see Mount Fuji. The rooftop is an open-air space with glass walls, providing an experience that's both invigorating, and a little bit nerve-wracking!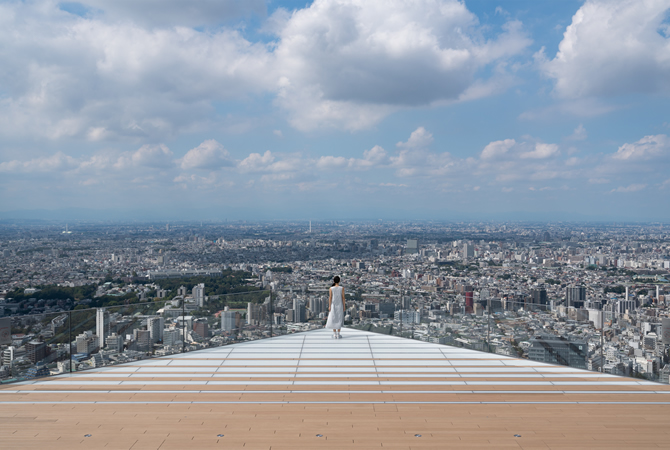 Photo: Shibuya Scramble Square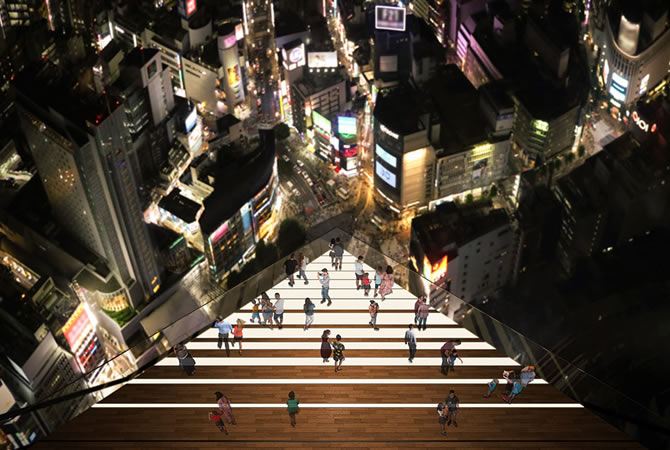 Photo: Shibuya Scramble Square
There's also an indoor observation space called Sky Gallery, with souvenir shops and art installations.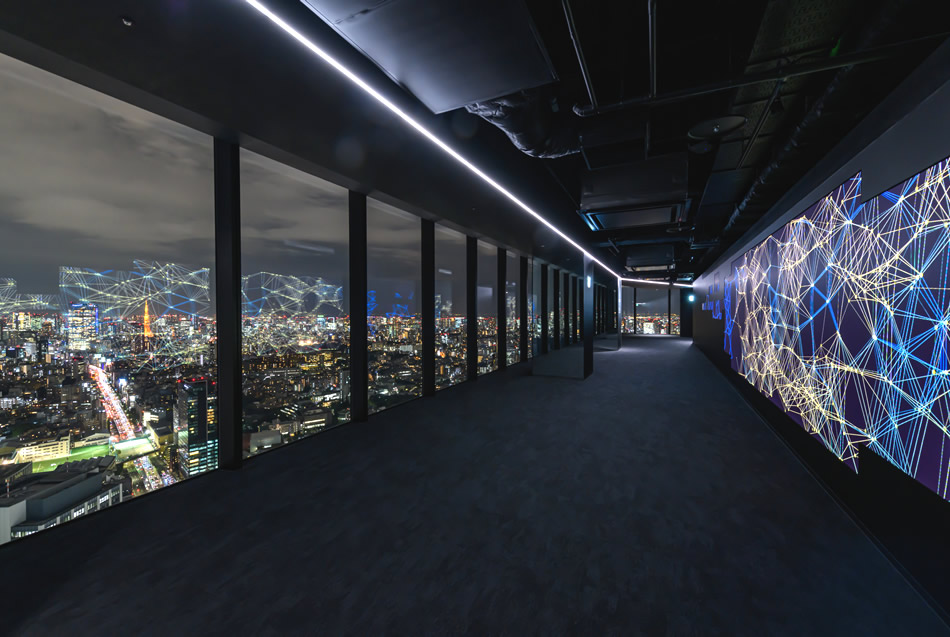 Photo: Shibuya Scramble Square