News & Topics
The Tokyo Metropolitan Government will host an exciting web-based B2B promotion, "Tokyo Online City Promotion 2021," from February 2 - 4.
The purpose is to enhance tourists' and tourism industry professionals' understanding of Tokyo's unique appeal and attractions. Tokyo government representatives and tourism-related companies will livestream seminars from studio, and a special web portal for the event will be up and running from December 2020 until March 31. Also, a drawing will be held to raffle off prizes, including selected souvenirs.Visit the website to register and learn about the latest updates.

https://www.tokyo-online-citypromotion.jp
Contact: Yoshii, Tsuzuki visit-japan@accord-inc.co.jp
#NEWNORMAL #TRAVELTOMORROW #TRAVELINFORMATION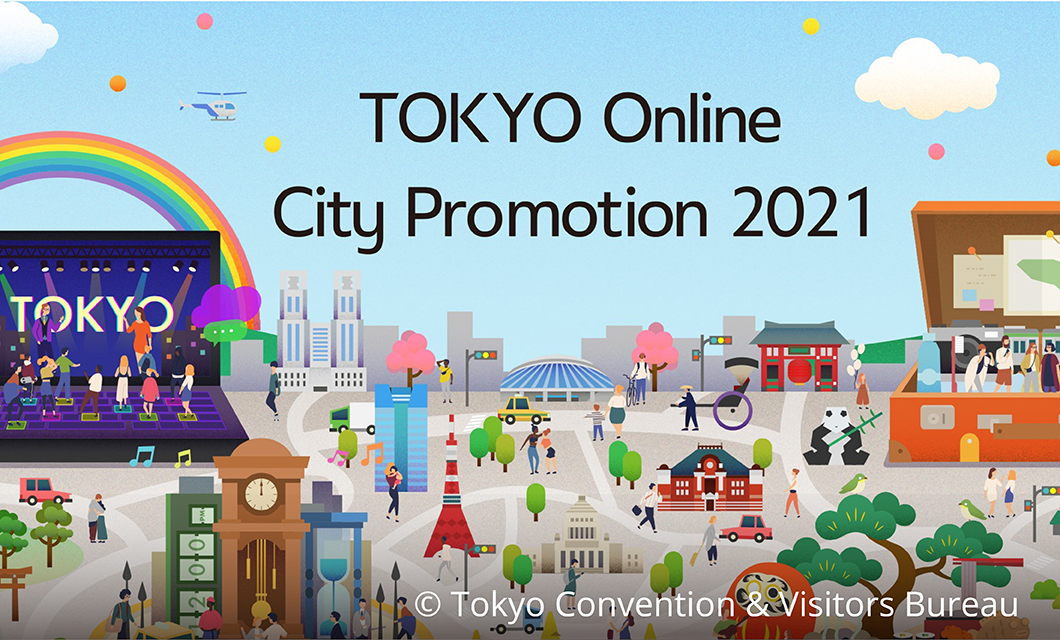 After being delayed due to the postponement of the Olympic and Paralympic Games Tokyo 2020 and the spread of COVID-19, the Tokyo Tokyo FESTIVAL Special 13 has been rescheduled to start this spring.
The festival will be held by the Tokyo Metropolitan Government and Arts Council Tokyo (Tokyo Metropolitan Foundation for History and Culture) to foster arts and culture in Tokyo during the Tokyo 2020 Games. From the 2,436 project proposals from Japan and abroad that applied to participate, 13 have been selected to hold events throughout the city as a part of the festival.

https://ttf-koubo.jp/en/
Contact: Mika Mizuno, Rika Konno PR Office for Tokyo Tokyo FESTIVAL Special 13 ttf-solaris@solarispace.com
#TRAVELTOMORROW #CULTURE #ART #EVENT #TOKYO2020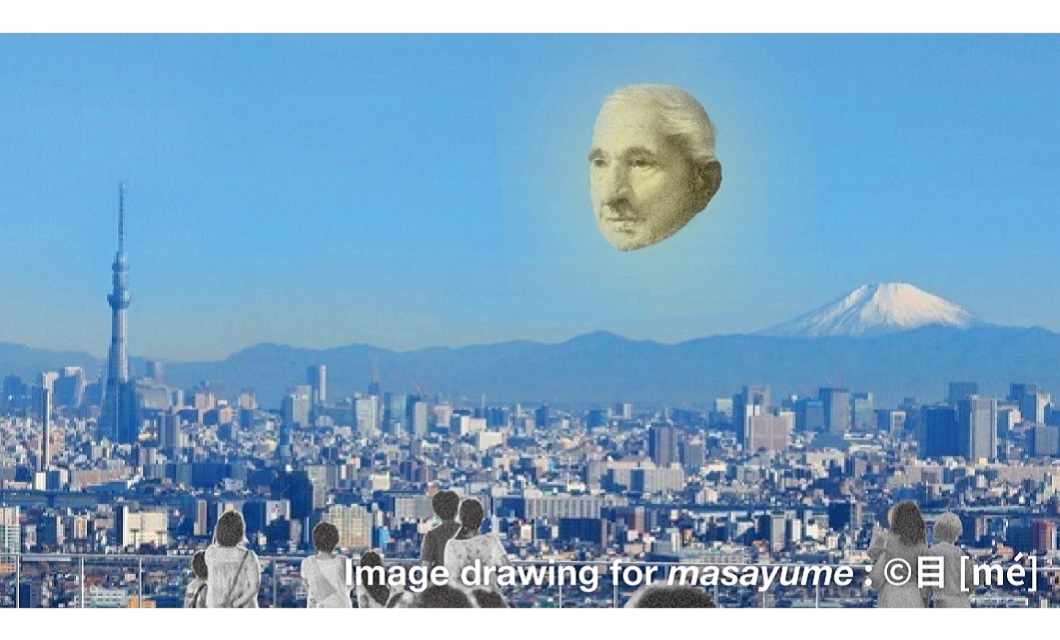 As one of the initiatives to promote arts and culture during the Olympic and Paralympic Games Tokyo 2020, the Edo-Tokyo Museum will hold a series of unique special exhibitions in 2021.

Planned exhibitions include: "Hokusai's Thirty-Six Views of Mount Fuji and Hiroshige" (*working title) from April 24 - June 20, 2021, a collection of well-known artwork from Japan's leading artists; "Splendors of Edo: Rites of the Samurai, Festivals of the Merchants" from July 10 - September 20, 2021, a fun and easy introduction to the customs, festivals, and married lives of the samurai and the merchant classes that lived in the metropolis of Edo; and, "Jomon 2021: The Lives of Tokyo's Jomon Peoples" from October 9 - December 5, 2021, an exploration of the lives of people who lived in prehistoric Tokyo.

https://www.edo-tokyo-museum.or.jp/en/s-exhibition/schedule/
Contact: Tokyo Metropolitan Edo-Tokyo Museum Public Relations Section kouhou@edo-tokyo-museum.or.jp
#TRAVELTOMORROW #ART #MUSEUM #EXHIBITION #HOKUSAI #UKIYOE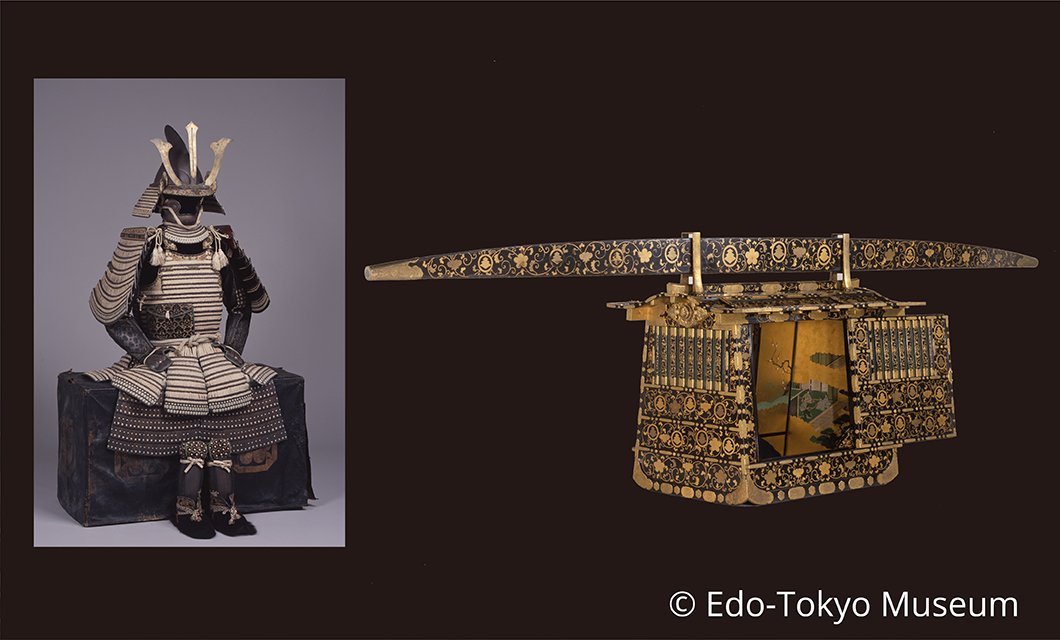 The second Tokyo E-sports Festival 2021 will be held online from February 12 - 14, 2021. Although the venue has been changed from TOKYO BIG SIGHT to an online platform, fans will still be able to enjoy full of excitement and enthusiasm like last year.
https://tokyoesportsfesta.jp (Japanese)
#EVENT #ESPORTS

In the summer of 2021, TAKAone (pronounced "taka-oh-nay"), a new "experience-based" hotel offering guests various activities and lodgings to enjoy the Mt. Takao area, will open in front of Takaosanguchi Station. TAKAO NO KATAO, which have launched last November 13, 2020, is a website that shares new and exciting things to do at Mt. Takao.
https://takaone.jp/ (Japanese)
#TRAVELTOMORROW #NEWOPEN#ACCOMODATION #TAKAO #TRAVELINFORMATION

The station staff at Shibuya Station's Tokyu Railways, JR East, and Tokyo Metro lines will start wearing new practical and stylishly designed eye shields on their hats to help minimize the spread of COVID-19 infections.
Press Release: https://www.shibuya-scramble-square.com/assets/pdf/about/201014-2.pdf (Japanese)
Contact: square_pr@ssu.co.jp
#NEWNORMAL #SHIBUYA

Haneda Airport is the gateway to Tokyo, and it's also home to a flight simulator that lets you experience what it's like to take to the skies. When you stay at its connecting The Royal Park Hotel Tokyo Haneda, you can enjoy a special overnight package that lets you pilot the simulator. Haneda Airport is a hot spot that you'll want to keep on your radar.
Press Release: https://prtimes.jp/main/html/rd/p/000000111.000039557.html (Japanese)
https://737flight.com/luxury/
https://www.the-royalpark.jp/the/tokyohaneda/en/
#TRAVELTOMORROW #ACTIVITY #HANEDA

The new digital map "HANEDA MAP" makes navigating Haneda Airport easier than ever. This map offers a high-performance 3-dimensional map of the facilities and uses a tracking system to provide routes and additional information within facilities.
https://tokyotoilet.jp/en/*Location services are available only in the Haneda Airport.
https://tokyo-haneda.com/en
Contact: kouhou@jat-co.com
#TRAVELTOMORROW #HANEDA #TRAVELINFORMATION

The exhibition "GIGA MANGA: From Edo Giga to Modern Manga" is being held at the Sumida Hokusai Museum from November 25, 2020 to January 24, 2021. The exhibition suggests that giga, a form of caricature from the Edo period, provided the starting point for what is now known as manga.
https://hokusai-museum.jp/modules/Exhibition/exhibitions/view/1140?lang=en
Contact: hm-pr@hokusai-museum.jp
#ART #MUSEUM #EXHIBITION #HOKUSAI #UKIYOE #MANGA

While more shops become digitalized, Akihabara (the holy land of Japanese subculture) welcomes a new retro book cafe that harkens back to the Taisho period of the early 1900s.
https://www.nagomi-cafe.com/ (Japanese)
Contact: SHINGO NAGATANI nagatani@nagomi-cafe.com
#TRAVELTOMORROW #NEWOPEN #AKIHABARA #CAFE

From November 18 to December 27, XR Wonder Park will hold an exciting XR attraction at Shinjuku Southern Terrace that fuses Tokyo's scenery with the virtual world. You can see examples of this futuristic experience on the web.
https://xrwonderpark.jp/ (Japanese)
Contact: Takahiro Horikawa, Acari Neco pr@curiosity-inc.jp
#TRAVELTOMORROW

Tokyo Water Taxi teams up with eateries along Tokyo's coast to bring you a great way to enjoy Tokyo's local food and the sea breeze as you cruise across the water.
https://water-taxi.tokyo/takeout-jimotto/
Contact:info@water-taxi.tokyo
#TRAVELTOMORROW #NEWNORMAL #WATERFRONT #TRANSPORTATION

*【Updated】Useful information on COVID-19 in Tokyo
◆Updates on COVID-19 in Tokyo
https://stopcovid19.metro.tokyo.lg.jp/en/

◆Prevention Measures and Updates on COVID-19 by TCVB
https://www.gotokyo.org/en/plan/coronavirus-information/index.html

◆Coronavirus (COVID-19) advisory information by JNTO (Updated)
https://www.japan.travel/en/coronavirus/

◆Information related to New Coronavirus Infection (COVID-19) from Immigration Services Agency by Ministry of Justice (Updated)
http://www.moj.go.jp/EN/nyuukokukanri/kouhou/m_nyuukokukanri01_00003.html