News & Topics
Meiji Jingu Shrine, one of Tokyo's most popular sightseeing spots, began celebrating its 100th anniversary in November with a memorial event and the slogan "The eternal forest of Meiji Jingu has flourished for 100 years and will continue for 1,000 more." In addition, the surrounding area will celebrate with the "HARAJUKU OMOTESANDO 100th Anniversary", and in December there'll be a special bamboo lights display.
https://harajuku-omotesando-100th.com/(Japanese)
#HISTORY #CULTURE #TRAVELTOMORROW #EVEN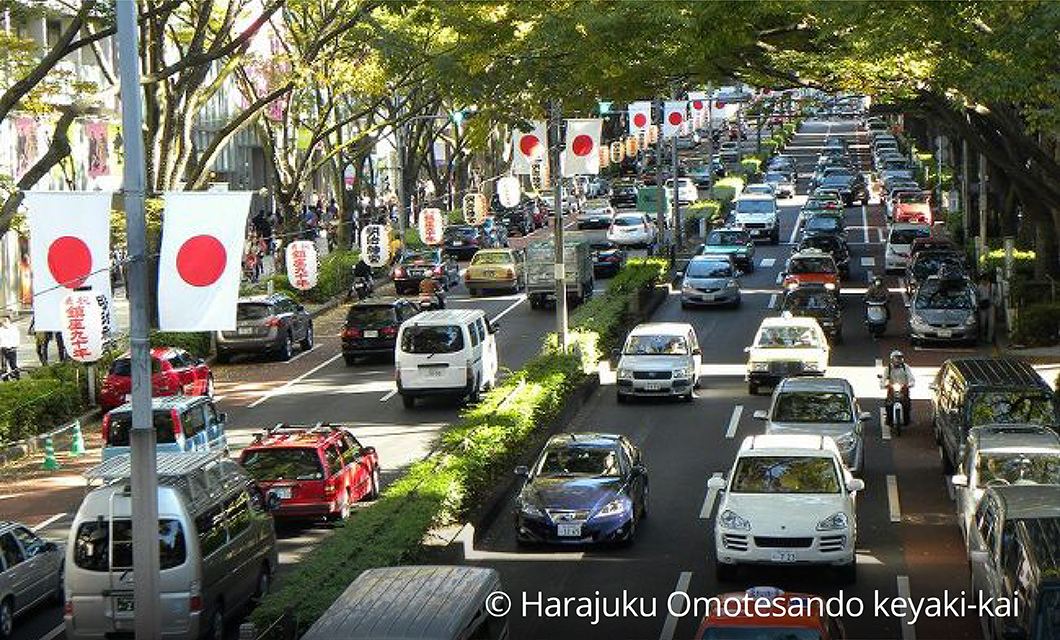 In 1927, the Tokyo Metro Ginza Line was Asia's first subway system. Today, its stations are being renovated, blending tradition with cutting-edge concepts. This fall, construction ended for Nihombashi, Kyobashi, Ginza, Aoyama-itchome, and Gaienmae stations.
They now feature better accessibility, platform doors, and decorative designs reflecting their surrounding areas. Gaienmae Station (near the Olympic and Paralympic Games Tokyo 2020 main venue) will have a breathtaking stained-glass mural depicting the excitement of athletic competition.

https://www.tokyometro.jp/news/images_h/metroNews201016_72.pdf (Japanese)
#TRANSPORTATION #TOKYOMETRO #TRAVELTOMORROW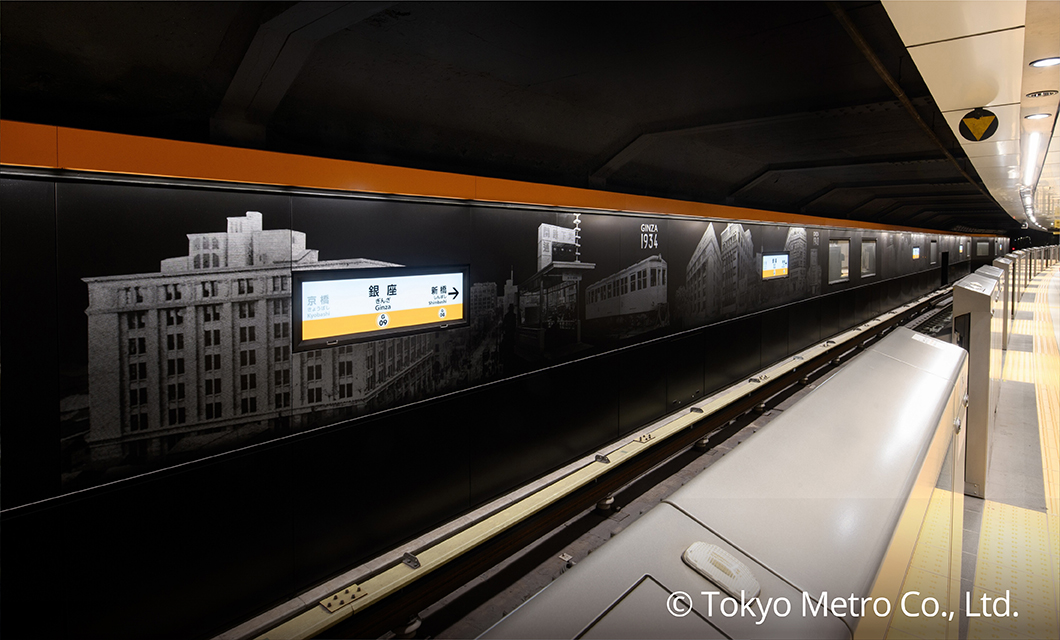 Street lights along shopping streets are known for their history and personality. On Ueno and Yushima's Nakacho-Dori shopping street, the "Gaito Stand" project has placed standing tables with street lights so people can eat out while minimizing the risks of COVID-19 infections. The project was originally a limited-time event, but after the pandemic, dining under street lights may become one more charming addition to Tokyo's shopping streets.

https://www.ikenohata-nakacho.com/201009-gaitostand (Japanese)
Contact: Urban Design Lab. University of Tokyo ueno@ud.t.u-tokyo.ac.jp
#NEWNORMAL #EATING #CULTURE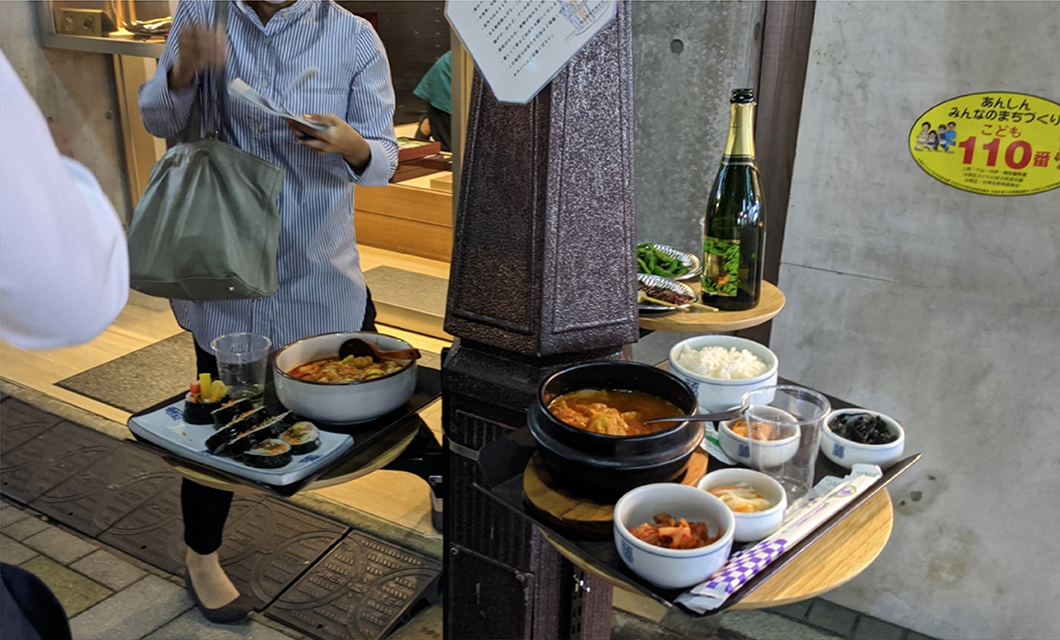 On November 3 and 4, Tokyo's annual "Monozukuri - A Celebration of Japanese Artisanal Techniques" event was held online. Get a rare peek at Japanese artisans displaying traditional craftsmanship and manufacturing skills.
https://www.monozukuri-takumi-expo.tokyo/ (Japanese)
Contact: : 2020 Monozukuri-A Celebration of Japanese Artisanal Techniques monozukuri-takumi-expo@yspinc.jp
#CULTURE #CRAFT

The annual winter lights display has begun in Roppongi's Tokyo Midtown area. This year's "MIDTOWN WINTER MOMENTS" display is a dazzling assortment of lights, transporting viewers into a magical winter wonderland. It'll also feature fun interactive illuminations and a skating rink.
https://www.tokyo-midtown.com/jp/event/wintermoments/english/english.html
#EVENT #WINTER #TRAVELTOMORROW

Mitsui Fudosan and Takenaka Corporation will grace Nihonbashi with Japan's tallest high-rise wooden building, with 17 floors and a floor area of 26,000 sq. meters. The companies, active in forest preservation and efficient uses of timber, will use domestic fire-resistant lumber and begin construction in 2023 and finish in 2025.
https://www.mitsuifudosan.co.jp/corporate/news/2020/0929_02/(Japanese)
#TRAVELTOMORROW #ARCHITECTURE

Marunouchi Terrace is a new commercial complex between Marunouchi and Otemachi. Opening on November 5, it boasts the area's first rooftop restaurant and MARUNOUCHI BASE, a multilevel cutting-edge entertainment space where you can enjoy activities like karaoke and darts.
https://marunouchibase.dkdining.com/ (Japanese)
Contact: Contact: Ogawa/Hiruma/Nakano dk_karaoke@vectorinc.co.jp
#TRAVELTOMORROW #NEWOPEN #ENTERTAINMENT

THE TOKYO TOILET project installs 17 easily accessible and comfortable public toilets around the Shibuya area. 16 world-renowned creators, such as Tadao Ando, have currently designed 7 unique public toilets in Shibuya, unlike the world has ever seen!
https://tokyotoilet.jp/en/
#ARCHITECTURE #CULTURE #TRAVELTOMORROW #SHIBUYA

Yoshida Hiroshi was a pioneering printmaker who was also skilled as a Western-style painter. To honor his legacy, Yoshida Hiroshi: Commemorating the 70th Anniversary of His Death will be held in TOKYO METROPOLITAN ART MUSEUM from 26 Jan to 28 Mar, 2021. By shining a spotlight on Yoshida's work, which also fascinated Princes Diana and Freud, Tokyo conveys art's power to cross borders, even when challenged by the COVID-19 pandemic.
https://yoshida-exhn.jp/
https://www.tobikan.jp/en/exhibition/2020_yoshidahiroshi.html
Contact: yoshida2021@ypcpr.com
#EVENT #CULTURE #ART

The COVID-19 pandemic has limited interactions at hotels, so the Hotel New Otani has appointed the AI home robot LOVOT as its "Omotenashi Hospitality Ambassador" to provide companionship for guests during their stay.
https://www.newotani.co.jp/tokyo/press-release/2020/1005-01/ (Japanese)
#HOTEL #NEWNORMAL #TRAVELTOMORROW

The Hotel Tokyo Garden Palace's "Heian no Ma" is Japan's first hotel banquet hall to feature Edo Kiriko, one of Tokyo's leading traditional glassware. The feel of the Edo period is recreated through a variety of handcrafted decorative patterns found in the banquet hall and lobby.
https://www.atpress.ne.jp/news/227752 (Japanese)
Contact: Sales Division Kouno banquet@hotelgp-tokyo.com
#HOTEL #CULTURE #CRAFT

To boost local tourism during the COVID-19 pandemic, the city of Tokyo is encouraging businesses and organizations to feature its new "Tokyo Tokyo Flag" logo to promote Tokyo tourism.
https://tokyotokyo.jp/ja/business-support/icon/?tab=4 (Japanese)
#SUPPORTTOKYO #TRAVELTOMORROW

*【Updated】Useful information on COVID-19 in Tokyo
◆Updates on COVID-19 in Tokyo
https://stopcovid19.metro.tokyo.lg.jp/en/

◆Prevention Measures and Updates on COVID-19 by TCVB
https://www.gotokyo.org/en/plan/coronavirus-information/index.html

◆Coronavirus (COVID-19) advisory information by JNTO (Updated)
https://www.japan.travel/en/coronavirus/

◆Information related to New Coronavirus Infection (COVID-19) from Immigration Services Agency by Ministry of Justice (Updated)
http://www.moj.go.jp/EN/nyuukokukanri/kouhou/m_nyuukokukanri01_00003.html