Main content starts here.
Course:Tokyo National Museum >> Tokyo Metropolitan Art Museum >> National Museum of Nature and Science, Tokyo >> Ueno Park >> Shinobazu Pond
Once you leave through the park exit in JR Ueno station, you'll immediately see the wide, lush greeneries of Ueno Park. Inside the park, you will find a zoo, cultural establishments, art galleries and museums. Start from the Tokyo National Museum, the museum with the longest history in Japan. Afterwards, go around to the Tokyo Metropolitan Art Museum and the National Museum of Nature and Science, then head on to Shinobazu Pond in Ueno Park. There are cherry blossoms in spring and scarlet foliage in autumn; take a look around the attractions in the park as nature changes throughout the seasons.
10:00  JR Ueno Station
| | |
| --- | --- |
| | Walk 10 minutes |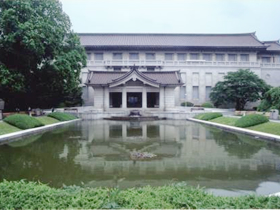 Before anything else, head on to the museum with the longest history in Japan, Tokyo National Museum. Their main purpose is to collect, preserve, restore, and display artworks and archaeological artifacts from all over Japan and across Asia, and foster research and education on various cultural heritage. With 114,000 artifacts (87 national treasures and 633 important cultural artifacts), it is the largest collection in Japan in terms of quality and quantity.
| | |
| --- | --- |
| | Walk 5 minutes |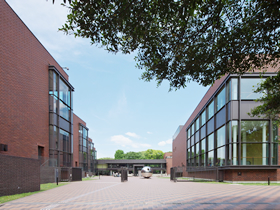 It was established in 1926 as the Tokyo Prefectural Art Museum, and after the current building was newly constructed in 1975, it was renovated and reopened in 2012 as the Tokyo Metropolitan Art Museum. Nearly 300 exhibits are held within a year, including special exhibits where you can enjoy both national and international artworks, public art exhibits hosted by art organizations, and solo exhibits. They are also currently developing the art communication project, which fosters connections between people through art. The structure, designed by the master of modernist architecture in Japan, Kunio Maekawa, is also a highlight.
| | |
| --- | --- |
| | Walk 5 minutes |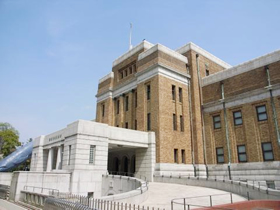 Next stop is one of the largest museums in Japan, the National Museum of Nature and Science. There are two permanent exhibits, Japan Gallery and Global Gallery, and around 14,000 items on display. These are about the evolution of humans and animals, the changes in the natural environment, and the progress made in science and technology, and are under the theme, "Towards the co-existence of humanity and nature."
| | |
| --- | --- |
| | Walk 15 minutes |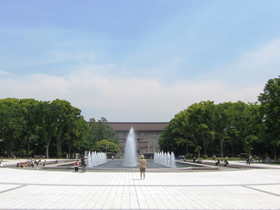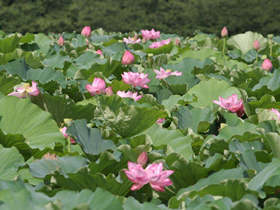 Ueno Park was established in 1873 and is one of the first designated parks in Japan, along with the Shiba, Asakusa, Fukagawa, and Asukayama parks. In the past, it used to be solely a park, filled with cherry blossoms from within the grounds of Toeizan Kan'ei-ji Temple. Later, museums, a zoo, and art galleries were built. In the center of Shinobazu Pond, located in the lowland between Hongo and Ueno plateaus, lies Shinobazu Benten. The pond is also famous for the lotus that fills the surface. The best time to visit is July to August.
| | |
| --- | --- |
| | Walk 10 minutes |
16:00 JR Ueno Station
Model course
Ueno
is displayed on a larger map
The red lines indicate trains and subways, blue lines are buses and cars, green lines are for walking, pink lines are for bicycles, purple lines are ships and water buses.