In order to prevent the spread of coronavirus (COVID-19), various facilities around Tokyo may change their operating days or hours. In addition, some events may be canceled or postponed. Please check official facility or event websites for the latest updates and information.
Busy shopping street where goods are cheap and thrills are priceless
Enter Ameyoko and you may wonder if you are even in Japan. Seconds away from Ueno Station, this lively discount shopping street has remained mostly unchanged since first opening as a black market selling American goods after World War II.
Tips
Some of Tokyo's tastiest and cheapest seafood—at food stalls and restaurants
Reasonably priced military goods and sundries at surplus military gear store Nakata
Japan-emblazoned, embroidered, silk bomber jackets at specialist stores
The bustling Ameyoko shopping street consists of two sections. Part of it is set like an open-air market, while the Ameyoko plaza is directly beneath the JR train tracks. The shopping street is an ideal place to buy souvenirs, see vendors hawking their wares, and sample some of Tokyo's cheapest, rustic eats at the seafood restaurants or various shops offering foods from a diverse range of cultures.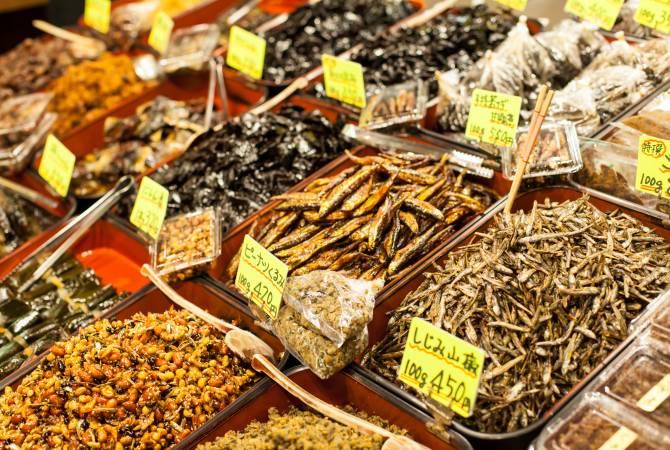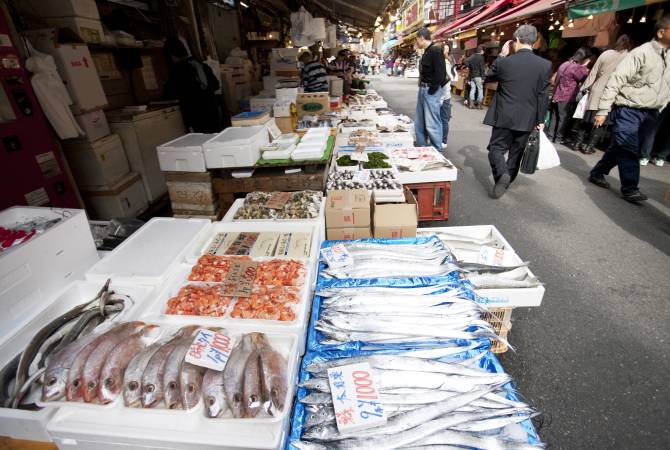 Visit the street during late December, and walking is almost at a standstill. Popular with locals as the place to buy ingredients for traditional Japanese New Year foods, people flock to Ameyoko in the hundreds of thousands, hoping to snag a bargain.

Yet bargains abound any time of year. View trays of glistening, freshly caught fish that run for reasonable prices. Haggle cheekily with staff from one of the many fruit stalls for bags of fruit, also heavily discounted toward the end of the day.

Non-perishable goods are draw cards in their own right. Many stores focus on selling one kind of item only, such as handbags, artisanal denim jeans, cosmetics, miscellaneous goods, and sneakers, among others. Essential stops include the stores dedicated to surplus military gear or fashionable silk bomber jackets (sukajan) embroidered with Japanese fonts and motifs. These garments are a throwback to the shopping street's black-market origins when U.S. goods and candies were sold, and are especially coveted as souvenirs. The name "Ameyoko" plays on the words "America, candy, and alley."