Tsukiji Market, the largest wholesale fish market in Japan, comes to life before dawn. The Jogai Shijo, or Outer Market, welcomes general visitors and is perfect for a breakfast tour.
Some 400 shops in the Outer Market
Tsukiji Market opened as the central wholesale fish market of Tokyo in 1935. It has since attracted many people as the "kitchen of Tokyo." All shops in the Outer Market cater to professional chefs, specializing in ingredients that range from fish, shellfish, and roe to kelp, bonito flakes, dried foods, and other delicacies. Apart from food, the market also sells professional cooking utensils and tableware used at restaurants—seldom carried at general kitchenware stores—which are perfect as souvenirs.
Recommended shops in the Outer Market
Onigiri-ya Tsukiji Marutoyo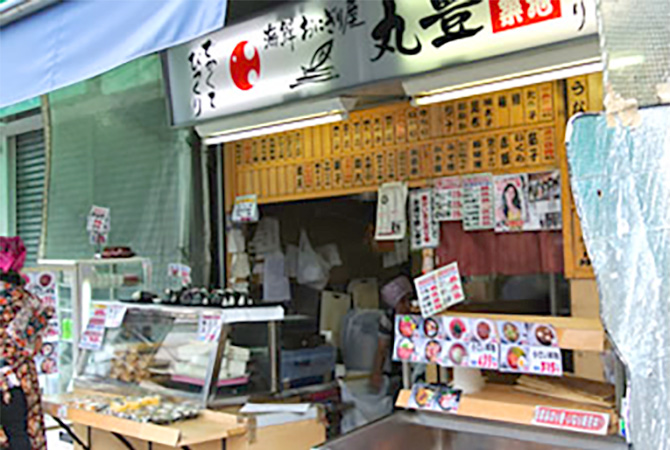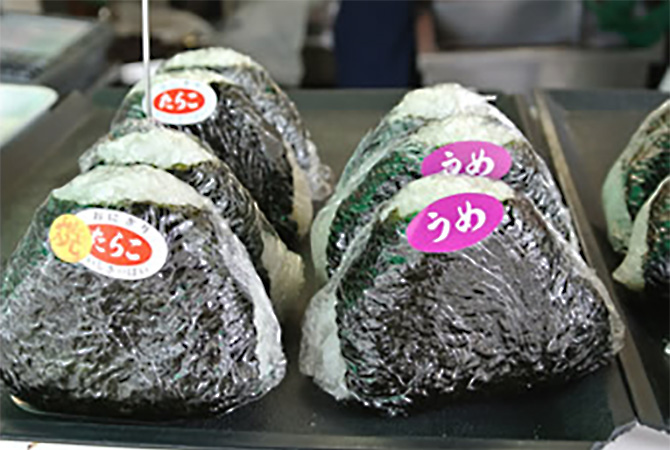 The shop carries more than 50 varieties of rice balls and also bento meal boxes, soup, and a mini kaisen-don seafood rice bowl.
Address
4-9-9 Tsukiji, Chuo-ku, Tokyo
Hours
3:00-15:00
Closing days
Sundays, holidays, and Tsukiji Market closing days
Tsukiji Shouro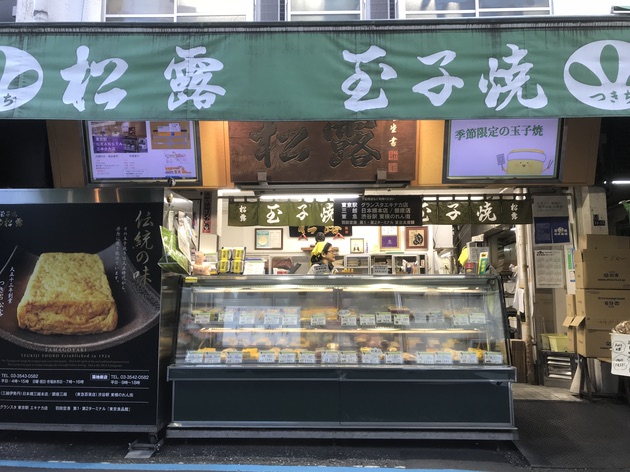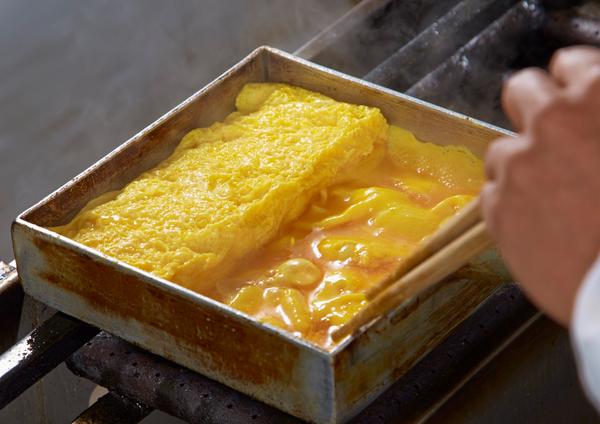 The tamagoyaki Japanese-style omelet is a specialty of Tsukiji and one not to miss.
Address
4-11-9 Tsukiji, Chuo-ku, Tokyo
Hours
6:00-15:00
Closing days
None
Tsukiji Sanoki-ya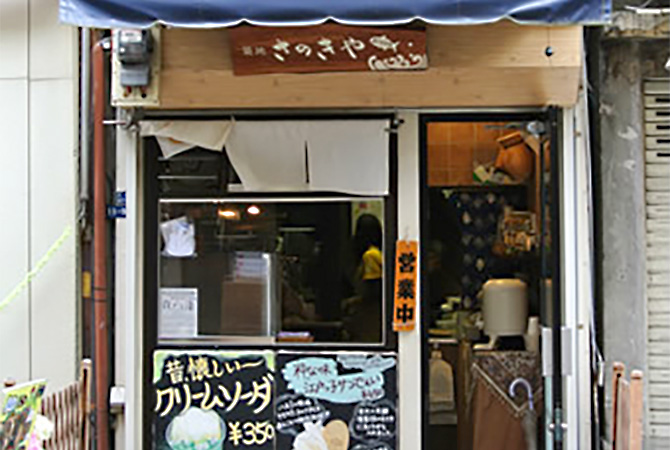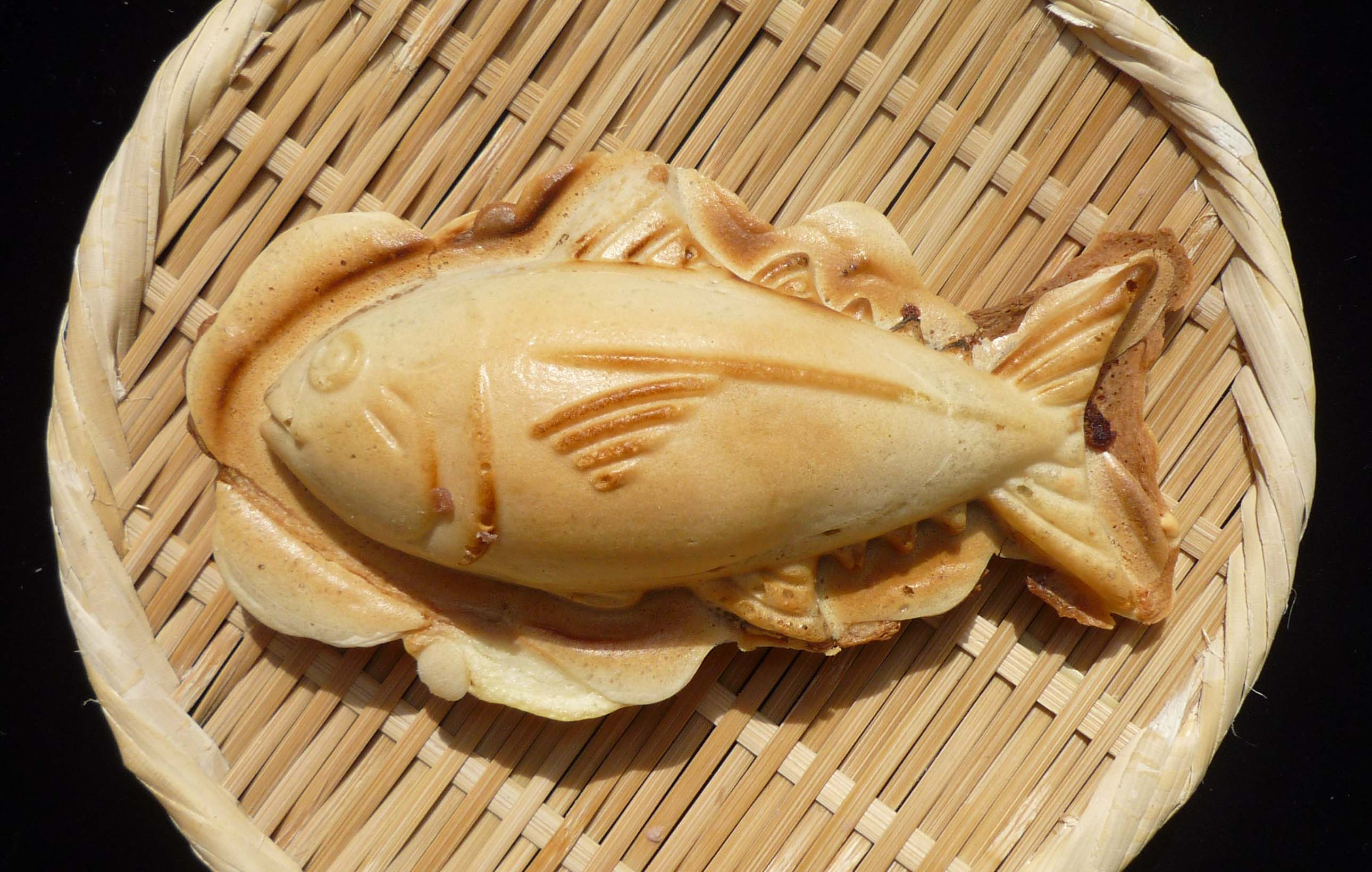 Tai-yaki sea bream-shaped cakes are common, but this shop sells maguro-yaki tuna-shaped cakes. Order by the variety of tuna, e.g., "Give me a bluefin tuna whole!"
Address
4-11-9 Tsukiji, Chuo-ku, Tokyo
Hours
7:00-15:00
Closing days
Sundays,Public holidays, and Tsukiji Market closing days
[Break time] Rest area
There is an admission-free rest area along Namiyoke-dori Street. Tsukiji Outer Market official website