Set along the Pacific Ring of Fire, Japan's location lends itself to some of the world's best hot springs
Japan is known for its abundance of natural hot springs, and you can find plenty of remarkable ones in Tokyo. Hot springs, or onsen in Japanese, are a vital part of Japanese culture and have countless health benefits. In times past, the people of Edo (Tokyo) had to travel to enjoy the hot springs. But today, you can enjoy the perfect onsen experience without leaving the city.
Tips
No need to bring a bathing suit at traditional Japanese hot springs, neither swimsuits nor underwear are allowed
Most onsen have a tattoo ban. If you have tattoos, ask the establishment before booking
Feel free to bring your skincare favorites, but many onsen have amenities such as soap, shampoo, skin lotion, etc.
What to expect at a Japanese hot spring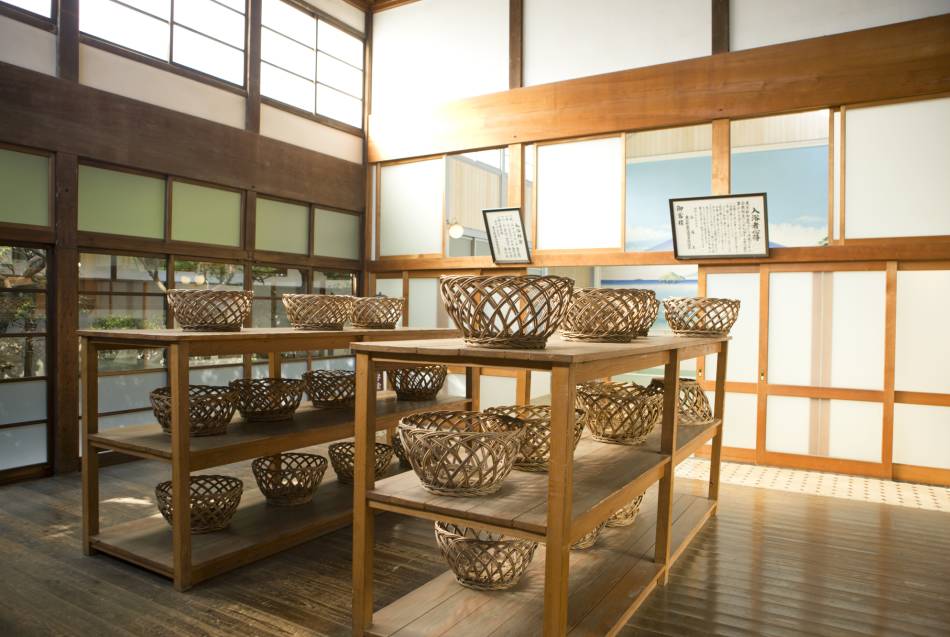 When arriving at the hot spring, you'll pay at the entrance, or buy your admission ticket from a machine, then head to the dressing room. Hot springs are traditionally separated by gender, however, some bigger facilities will have a co-ed bath (swimsuits required).
Leave all your belongings in the dressing room. Bathing in a Japanese onsen can be the highlight of a trip to Japan, but it can also be a little uncomfortable as everybody gets in the bath naked. While this may seem unsettling at first, you will quickly realize that nobody cares. You may bring a small towel into the shower room to use for washing.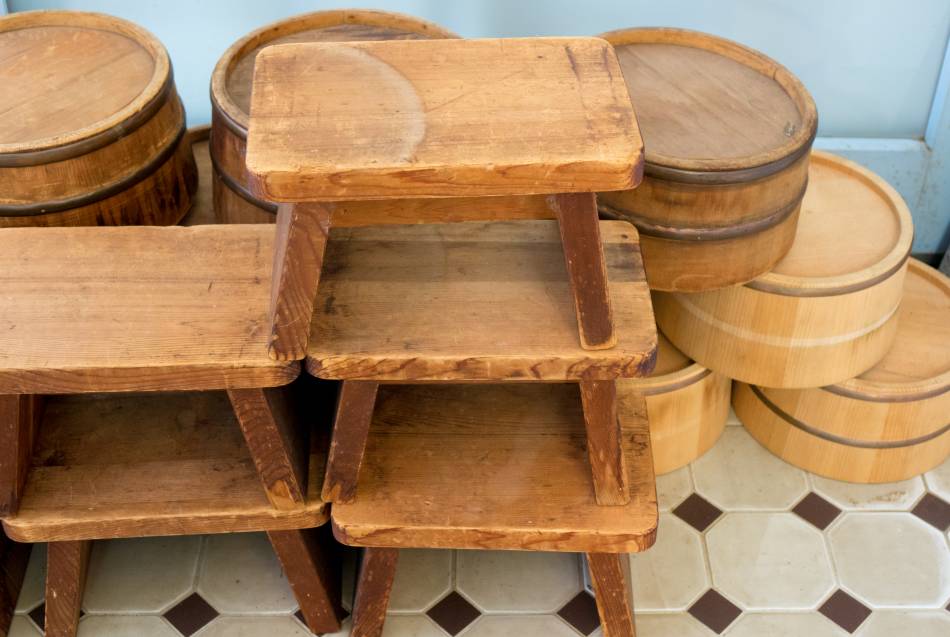 Wash yourself thoroughly before entering the bath. Things like shampoo, conditioner, body wash, razors, and towels are typically provided or available for a small additional fee. Once you've rinsed off, tie your hair up before entering the bath if you have long hair. Towels are not allowed in the water. Now you can relax and enjoy the Japanese hot spring water.
Hot springs in the city center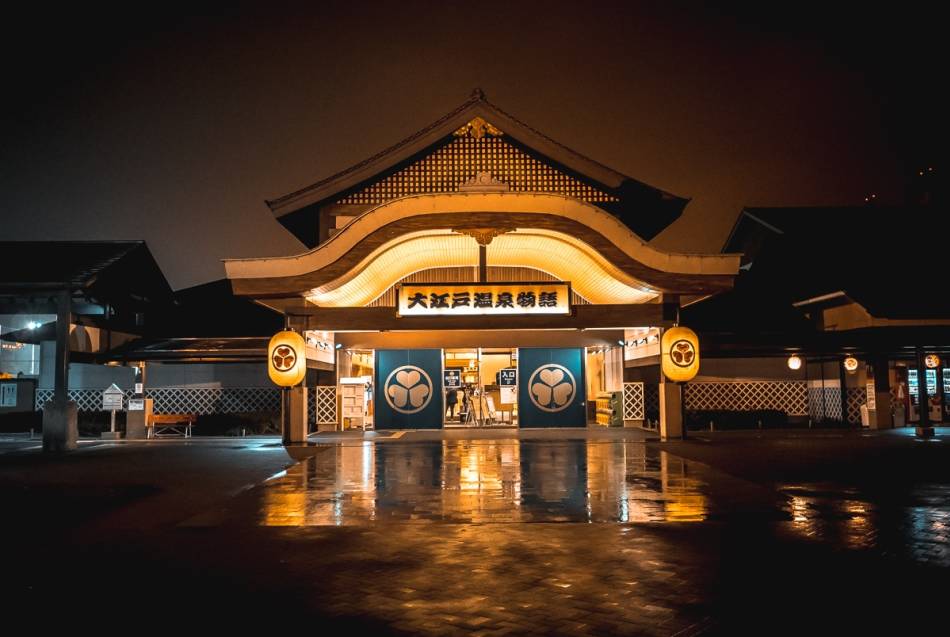 While most people suggest Hakone or Atami in nearby prefectures for hot springs, you can take a dip without leaving the city. The water here is rich in sodium chloride and is known to help ease muscle pain, joint stiffness, cuts, burns, and colds. Facilities in the city center include Maenohara Onsen Sayano hot spring, Musashi-Koyama Onsen Shimizu-yu and Oedo Onsen Monogatari. Or visit some small local bathhouses near Kamata station for Kuroyu―means black hot spring, a kind of natural hot spring around Tokyo.
Hot springs in western Tokyo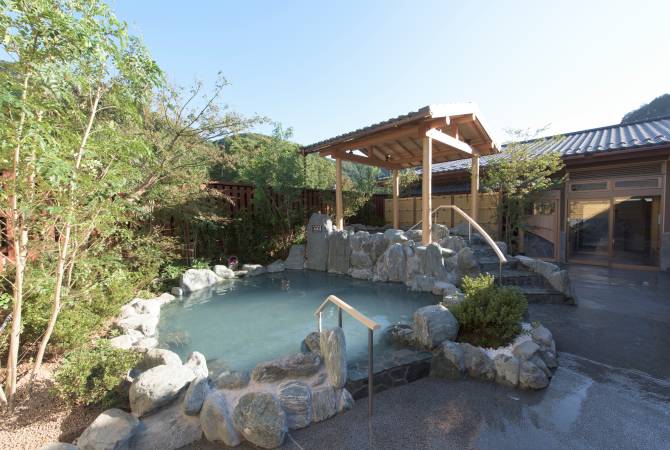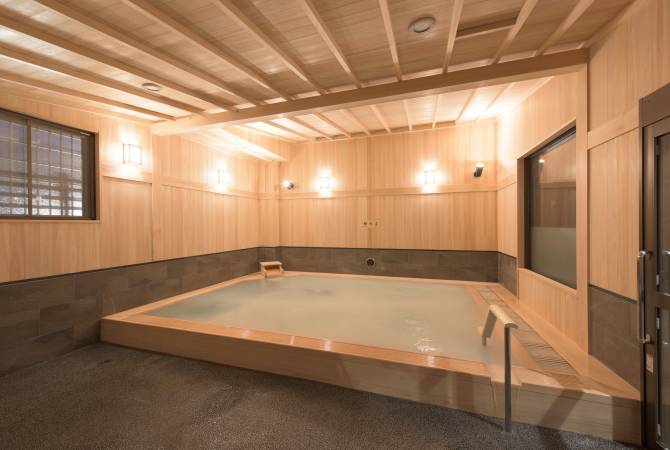 If you want to get a bit closer to nature, consider a trip to western Tokyo. With an abundance of greenery, you can enjoy Japan's natural beauty before taking a dip. Activities include hiking, sightseeing, canoeing, kayaking or even rock-climbing.
Enjoy a variety of activities and hot springs at destinations like Tama or Mt. Takao. Okutama Onsen Moegi-no-Yu, and Keio Takaosan Onsen Gokuraku-yu are great options.
Izu Island hot springs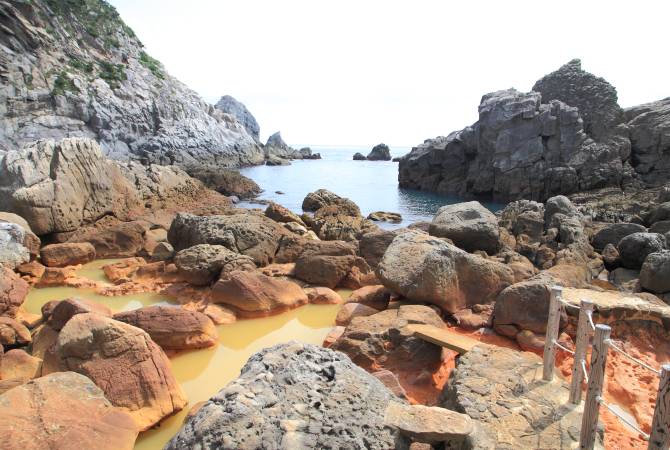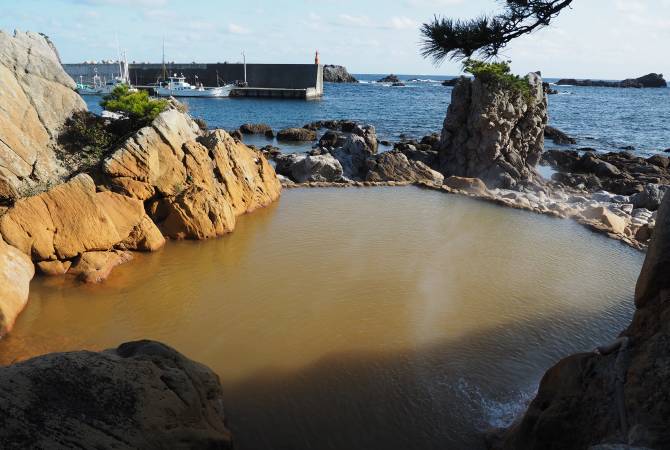 Genuinely remote and yet still in Tokyo, the Izu Islands onsen offer a completely different experience. With gorgeous ocean views, rich mineral content and open-air baths, a trip to one of these onsen can be truly therapeutic. The hot springs here are said to alleviate nerve and joint pain. Try Hamanoyu on Oshima Island for incredible sunset views, and Jinata Onsen on Shikine-jima island for beachside bliss.