Make your first trip to the sento a relaxing one
Japan has a bathing culture that dates back many hundreds of years. With thousands of sento, or public baths, still in operation today, take some time to dive in and experience it first hand. You'll find it's not so intimidating if you follow a few basic rules. All you need is a few hundred yen and a towel.
Tips
Familiarize yourself with the characters for man (男) and woman (女) so you can confidently enter the correct bath area
Be courteous in the bath. Don't splash around or talk too loudly
Use the restroom before entering the bath area. There's usually one in the changing room or before
Many sento don't offer amenities, so bring your own towels, soap, etc. If you forget, most bathhouses sell them for a small fee
Drink water to avoid getting dehydrated
Sento history and culture
Sento are public baths, dotted throughout communities in Japan. Traced back to the Heian period (794-1185), the first public bath in Edo (now Tokyo) was built in 1591. They rose in popularity and boomed after WWII when many homes didn't have their own bathing facilities. In 1968 there were over eighteen thousand across Japan. They differ from onsen (hot springs) as they don't generally use natural spring water. Many people enjoy going to sento as a way to connect with the community, or because they have minimal bathing facilities at their home or apartment.
Though less prevalent than in their heyday, the modern sento has a variety of touches to add to the experience. Murals of Mt. Fuji or other classic Japanese scenes adorn the walls. Different baths, such as electrical pulse baths, black spring water, and herbal baths, are available for use.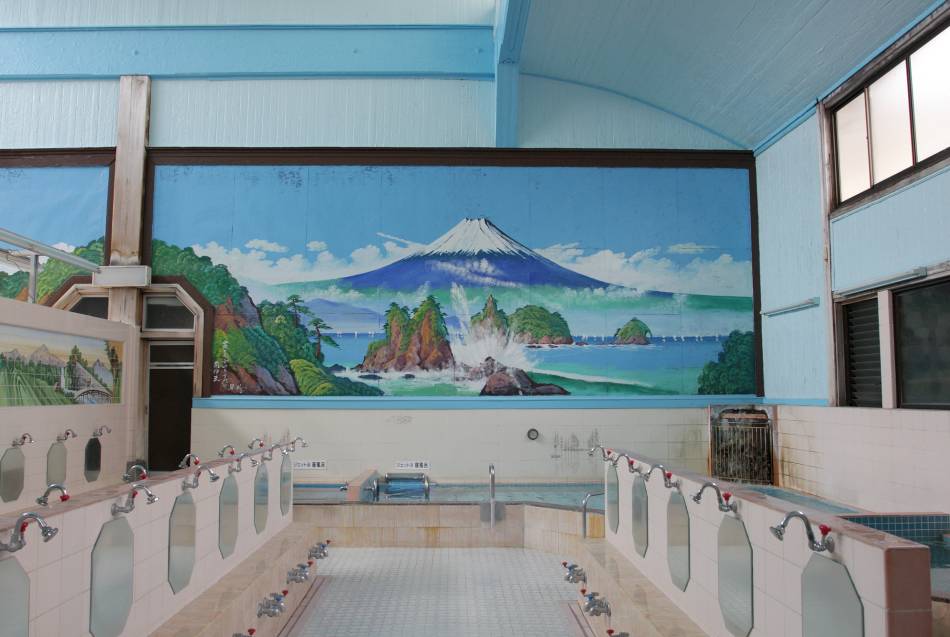 Before you go
All you really need to head to the sento is a small towel. Do keep in mind many bathhouses don't offer any shampoo or soap, so bring along your favorites in a small pack or basket that you can carry easily. You also may want to bring a set of clean clothes to put on after you're washed up.
At the sento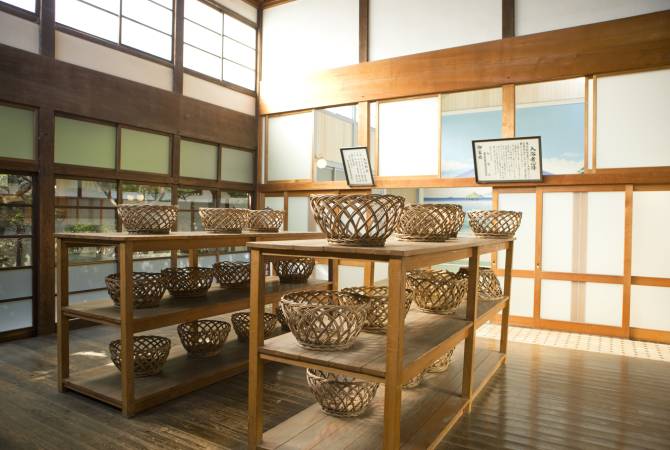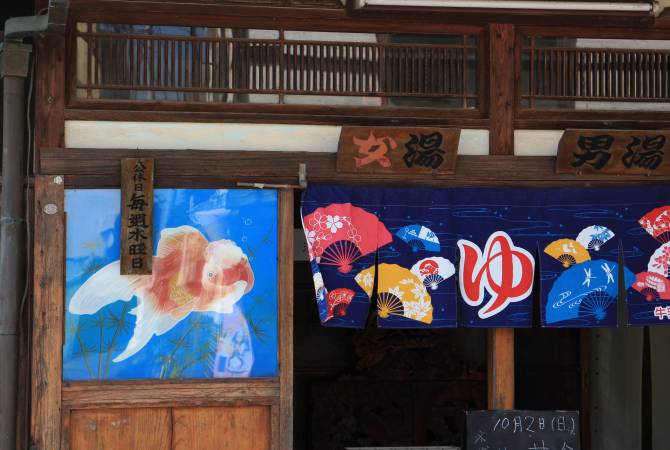 When you enter, take off your shoes and put them in the shoe locker. Buy your entrance ticket from either the person working or the vending machine. If you need to purchase a towel or soap ask the attendant. Then head through the appropriate entrance: man (男) and woman (女) are written on the noren (hanging cloth divider). These are also almost always red for women and blue for men.
Entering the baths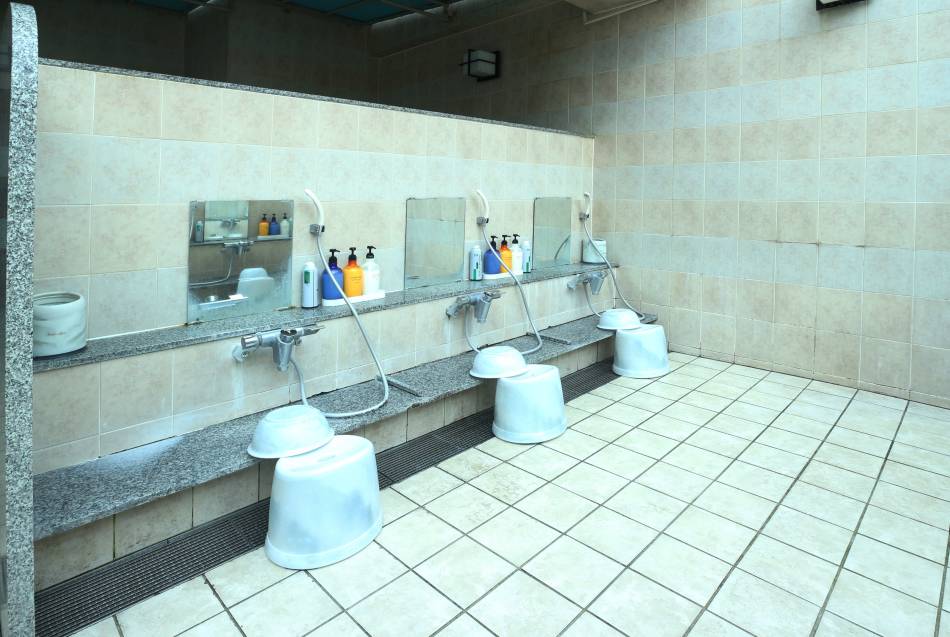 Once you're in the appropriate changing room, time to get undressed. Store your clothes in an open locker, grab your towel (and amenities, if you brought them), and head for the baths. Take a low stool and bucket and have a seat at one of the open faucets. Make sure to rinse off well before entering the communal soaking pools.
As you make your way bath to bath, keep your towel out of the water. You can put it on the edge of the bath tub or on your head to keep it out of the way. Take your time and try out all the baths on offer.
After you're finished soaking, rinse off and be sure to dry off as best you can with the towel that you brought before entering the changing area. Once inside, you can use the second towel that you brought to dry all the way off.
Finish it off with a cold drink in the communal area and bask in the warm glow—your trip to the sento is complete!