Dive into sushi in Tokyo, from conveyor belt to Michelin three-star
Famous worldwide, modern sushi is a delicious mix of old and new traditions. From tuna to eel, find your favorite as you explore the world of fresh fish and seafood.
Tips
Sushi has many delicate flavors, so go easy on the cologne and perfume
Eat it in one bite. Each piece is meant to be a whole item, so pop it into your mouth whole
Go easy on the soy sauce, and try to touch only the fish, not the rice, with the sauce
If you're having a hard time with managing the chopsticks, it's perfectly acceptable to use your hands for rolls and nigiri sushi (but bring the chopsticks back out for the sashimi)
What is sushi?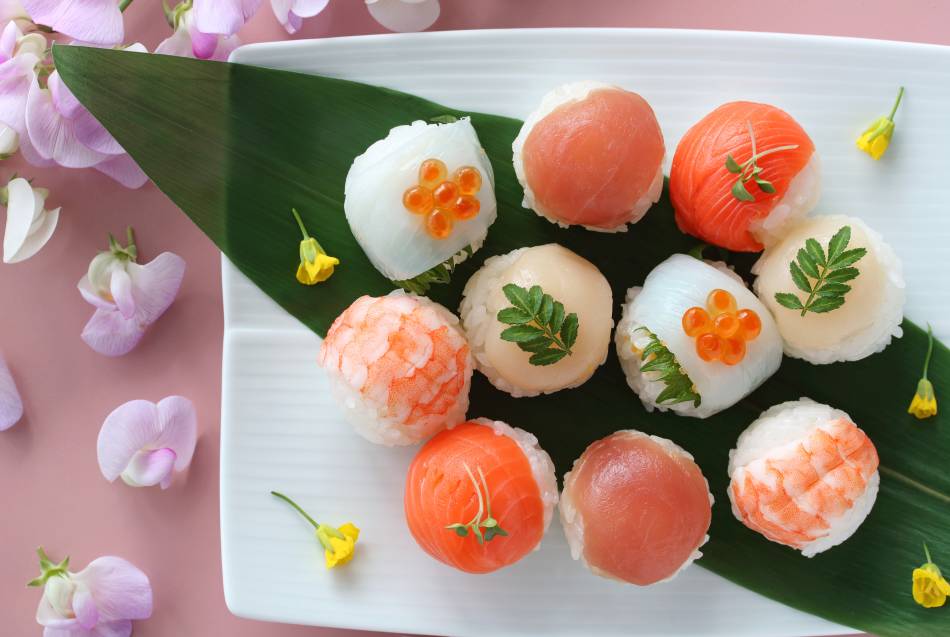 Modern-day sushi can trace its history to the early 1800s. There are differing theories about how sushi originated, but many believe that it was created by Hanaya Yohei, who combined various dishes into the current version: a vinegared rice (shari) base and toppings (neta) pressed into bite-size pieces. It took off as a popular fast food, especially after Yohei built a kiosk and began to prepare it in front of customers.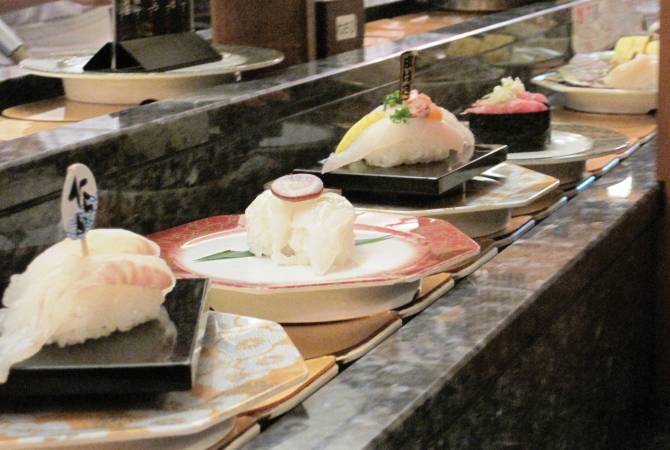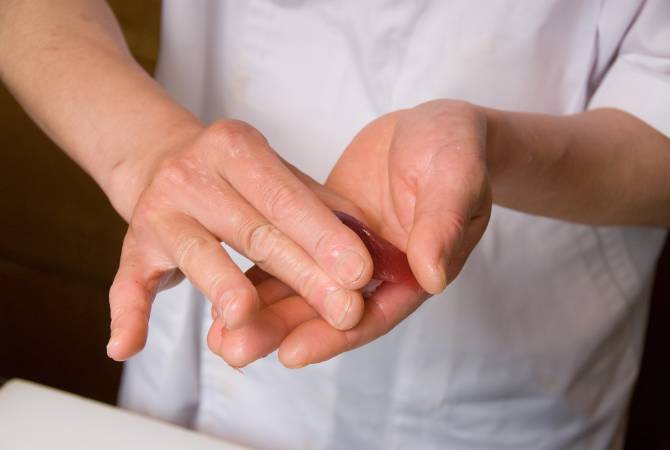 Edomae refers to the Tokyo Bay area, where Yohei set up shop, and the word for "work," referring to the work that chefs had to do in order to prepare and preserve the fresh ingredients.
From conveyor belt to Michelin-starred sushi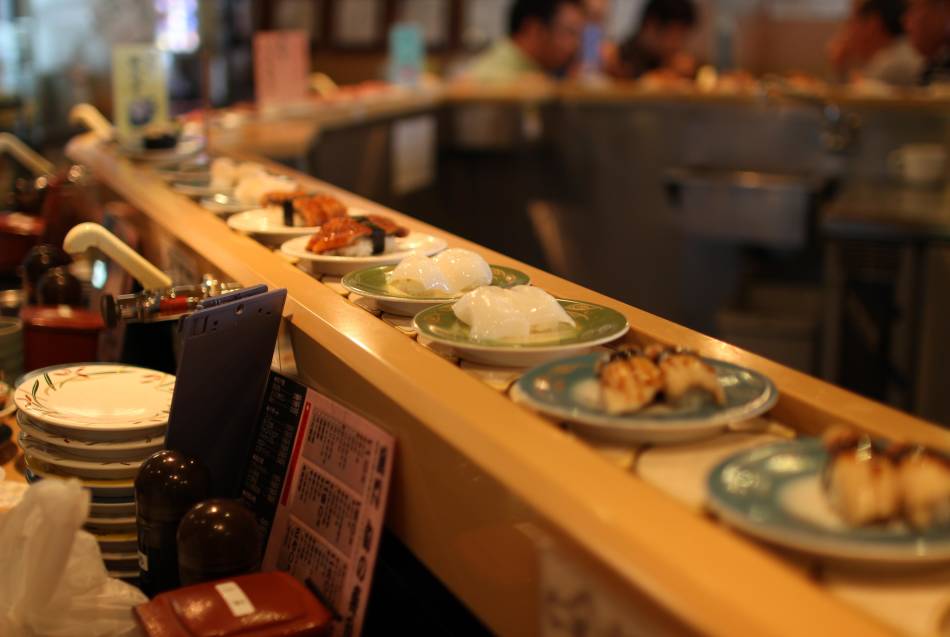 Sushi restaurants go from affordable, 100 yen per plate conveyor belt restaurants to high-end, Michelin-starred affairs.
Conveyor belt shops are extremely popular. Price-coded plates of sushi are placed onto a conveyor belt and circulate around the shop. Grab what looks good and at the end, you'll be charged by the server for the plates on your table. Conveniences like a hot water spigot and green tea powder on the table, along with touch-screens panels for special orders, make your life easier, too. These restaurants start at just 100 yen a plate, making them an affordable introduction.
The middle tier is the majority of sit-down sushi in Japan. Pull up a seat at the counter and watch the chef work his magic. Order omakase (chef's choice) if the price isn't a worry and enjoy the ride. Order a set for the best value and variety, usually running 2,000 to 3,000 yen at lunch and 5,000 and up for dinner.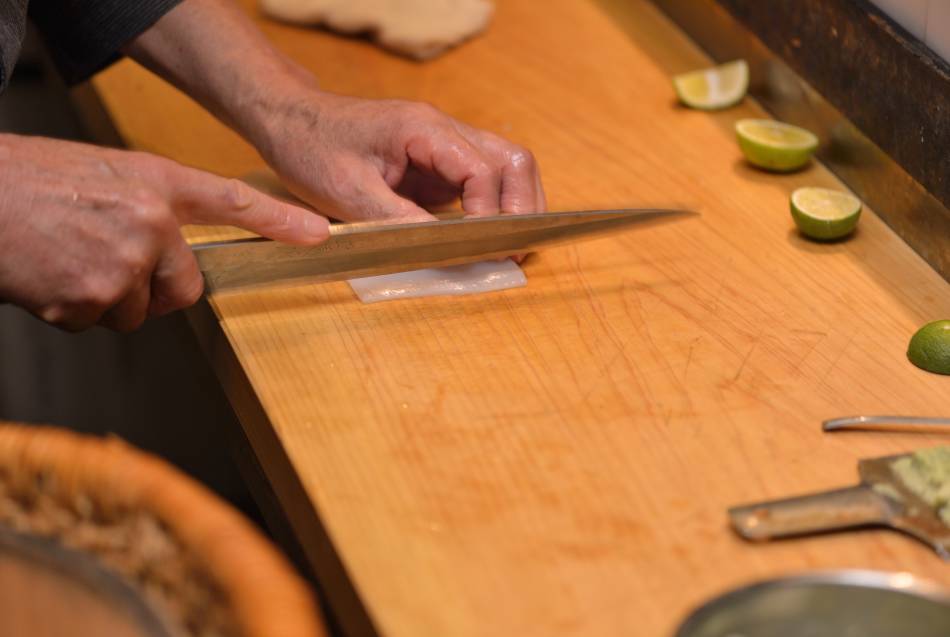 At the very top are the specialty sushi shops. These often have limited seats, and getting a reservation can be difficult. If you do manage to snag one, you're in for a treat. Generally, these sushi shops serve courses, with the option to order extra of your favorites at the end. The chefs search out the freshest and best ingredients daily. From the rice to the sweetened omelet at the end, special attention is paid at every step. Look to spend at least 7,000 yen for lunch and over 20,000 for dinner, not including alcohol.
How to eat sushi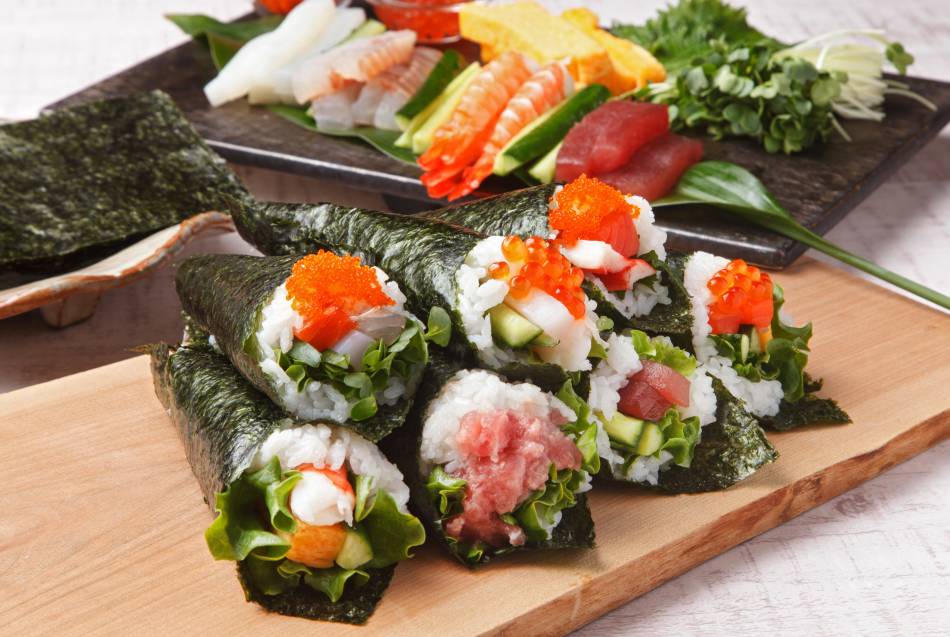 There is no hard and fast rule when it comes to enjoying sushi. Enjoy it however you like it. But to maximize your enjoyment, keep these few points in mind:
The wasabi in Japan is usually real, not colored horseradish like most shops overseas. It's usually added to the sushi by the chef before it is served.
Gari, or pickled ginger, is served on the side as a palate cleanser between different fish.
You can also use the green tea served as a palate cleanser as well.
The order in which you eat the pieces isn't so important as long as you remember to use the gari and tea. If you don't, the darker and oilier fish can easily overwhelm the taste of lighter fish after.
Use soy sauce sparingly. Less is more when it comes to fresh ingredients. Use it to accent and highlight the flavor of the fish, not to cover it up.