In order to prevent the spread of coronavirus (COVID-19), various facilities around Tokyo may change their operating days or hours. In addition, some events may be canceled or postponed. Please check official facility or event websites for the latest updates and information.
Visit Meiji Jingu Gaien for sports and history
Perhaps best known for Jingu Stadium, the Meiji Jingu Gaien complex houses sports facilities of all kinds, a kids park, and a Meiji-era picture gallery for history buffs. Located due east of the venerated Meiji Shrine, it's just a few minutes' walk from Aoyama-itchome Station.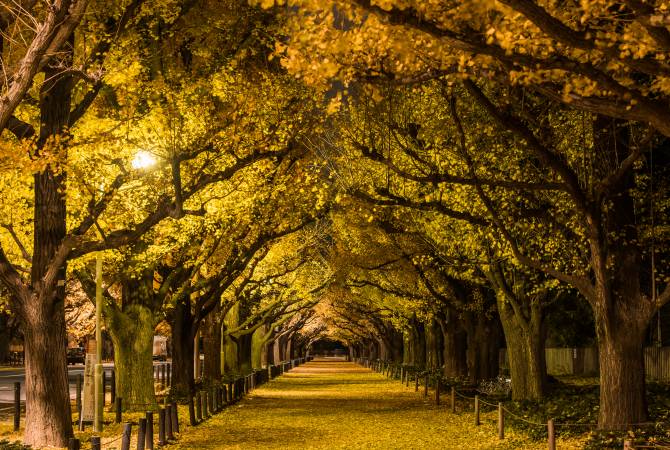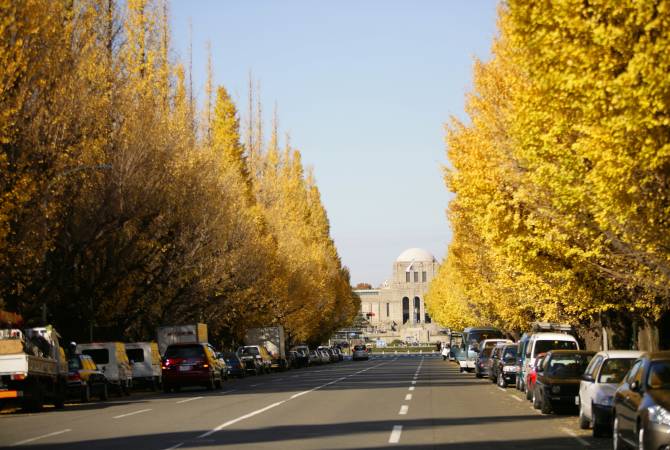 Tips
Catching an exciting Tokyo Yakult Swallows baseball game at their home stadium
Going for a home run at the batting practice range
Learning traditional tea ceremony, calligraphy and more at the Picture Gallery School
Explore the vast outdoor complex, basking in the sunny greenery of the park, or spend an evening watching baseball with a cold beer. Practice your swing at the massive golf driving range, or try your home run skills at the batting practice range. If you feel like brushing up your double axels, check out the indoor ice skating rink, open year-round. If you've got a team or even just a partner, rent out a futsal or tennis court for a few hours at a reasonable price.

Once you've had your fill of playing sports, head to Jingu Stadium between March and October to catch a game of pro-league baseball. Be prepared for culture shock, as you watch the Japanese fans chant, dance, and sing, unlike anything you would see during an MLB game. If you're lucky, you might even witness Yakult fans performing the famed "umbrella dance" after their team scores a run. You can buy tickets on game day from the ticket box, located next to Gate 9.

If sports aren't your thing, head over to the Meiji Memorial Picture Gallery to see an original wall art gallery related to Emperor Meiji and Empress Dowager Shoken. The gallery also offers lessons in traditional Japanese arts ranging from ikebana (flower arranging) to traditional tea ceremony and calligraphy.