Bayside entertainment for all the family
Located on a man-made island with great views of Tokyo's Rainbow Bridge, the Odaiba Marine Park offers you a grand day out, suitable for all the family
Tips
The Odaiba Statue of Liberty—a replica of the one found in New York
Rainbow Bridge at night, spectacularly illuminated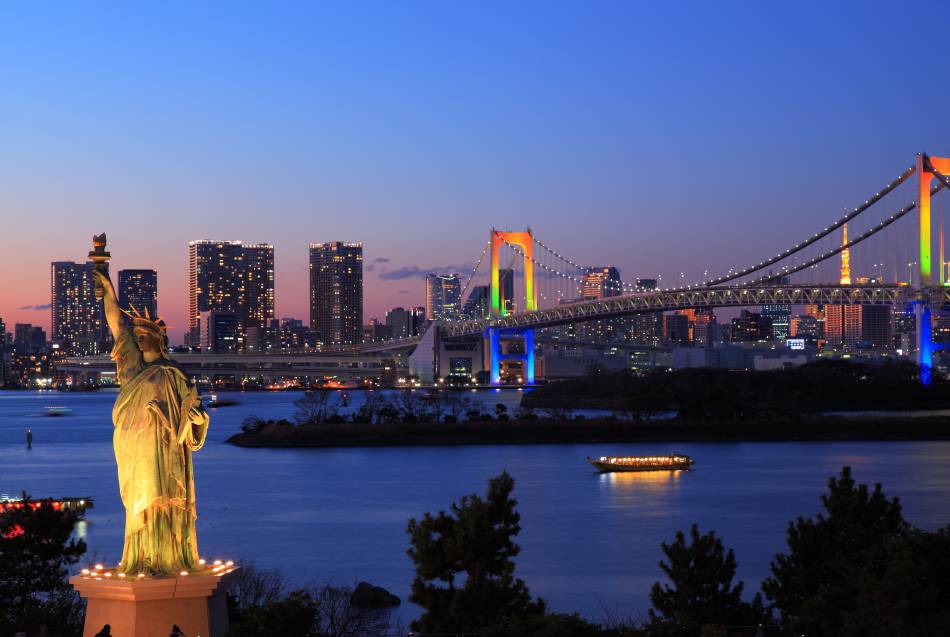 Odaiba started life out as a series of fort islands used to guard Tokyo Bay in the Edo period (1603-1867). The man-made islands have since been combined to create one all-encompassing island that is home to some of Tokyo's most imaginative architecture, including the Fuji TV Building, Telecom Center and Tokyo Big Sight.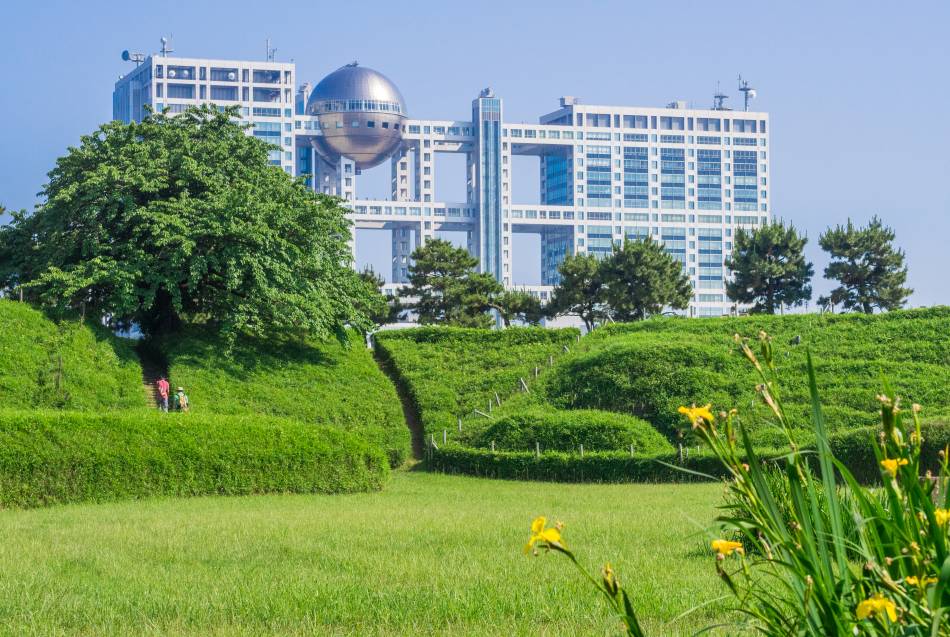 One of the island's best spots is the Odaiba Marine Park, which gives you access to the Tokyo waterfront. Swimming is prohibited, but you can try your hand at other water sports such as windsurfing. In the park is a 12.5-meter-tall replica of the Statue of Liberty which was installed in April 1998 in commemoration of "The French Year in Japan," in which events took place to celebrate France-Japan international relations.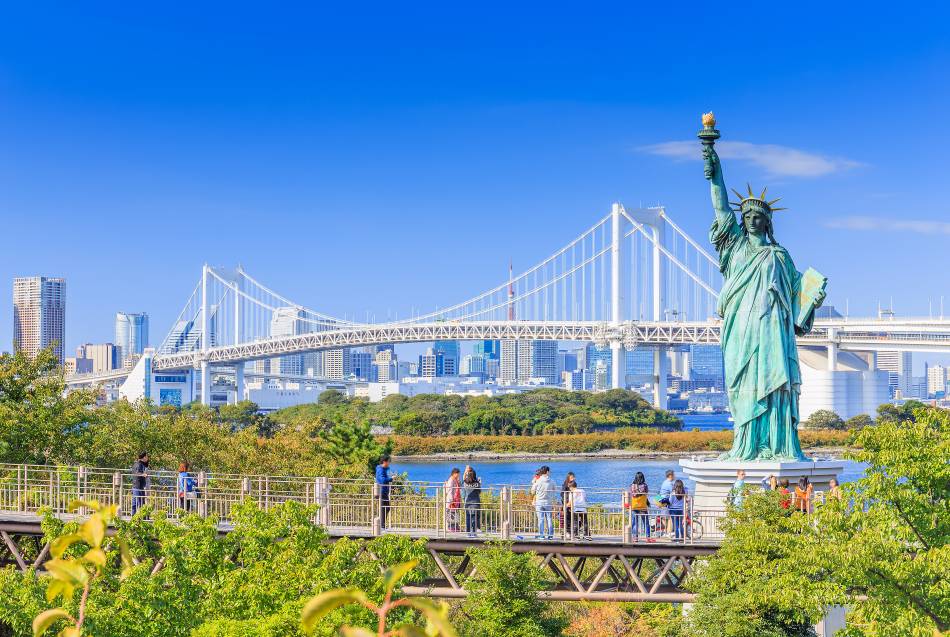 Best of all, the Odaiba Marine Park offers you fantastic views of Tokyo's Rainbow Bridge, which provides the connecting link between mainland Tokyo and the island. Running across the bridge is an expressway, the Yurikamome train line, and pedestrian walkways along both sides. The best time to see it is at night, when it is illuminated, becoming one of Tokyo's most iconic landmarks.

Don't miss the nearby Daikanransha, one of the world's tallest Ferris wheels, standing 115 meters tall and offering gorgeous views across Odaiba and Tokyo Bay.