Explore the depths of the sea at the top of the city
Located on the rooftop of the nine-story World Import Mart Building near Ikebukuro Station, Sunshine Aquarium is an oasis of water in the heart of the city. Its tropical resort atmosphere and futuristic design, give the aquarium concept a new and interesting twist.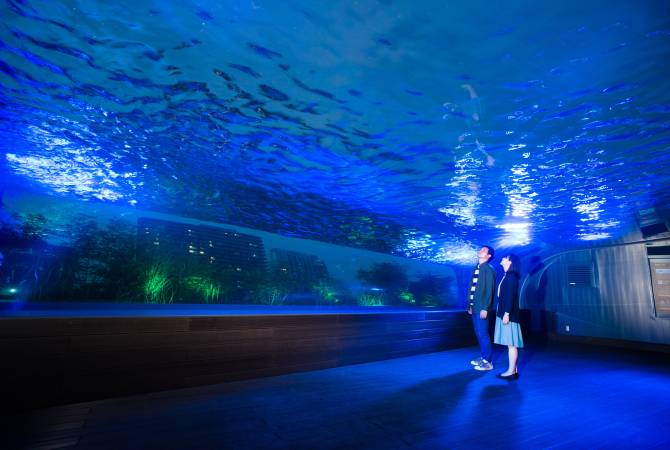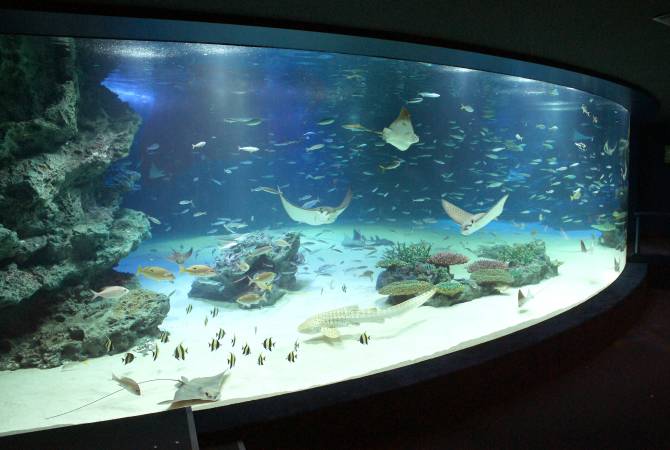 Tips
Watch sea lions and other marine life swimming against skyscraper backdrops
Countless tanks and watery habitats home to penguins, otters and other ocean life
Sunshine Aquarium occupies the top three floors of Ikebukuro's Sunshine City office and shopping complex. It has around 80 tanks with 37,000 fish representing 750 species. Exhibits include the Sunshine Lagoon, a tank that holds 240 tons of water; the Jellyfish Tunnel; and the Sunshine Aqua Ring for views of sea lions, penguins and other animals from below.
Rare specimens include giant manta rays, huge sunfish and deep-water spider crabs, and there are non-marine animals like anteaters, snails, iguanas, flamingos, and a lemur. Sunshine Aquarium has a variety of shows, cafés and gift shopping, too.