In order to prevent the spread of coronavirus (COVID-19), various facilities around Tokyo may change their operating days or hours. In addition, some events may be canceled or postponed. Please check official facility or event websites for the latest updates and information.
Explore the depths of the sea at the top of the city
Located on the rooftop of the World Import Mart Building near Ikebukuro Station, Sunshine Aquarium is an oasis of water in the heart of the city. The aquarium's "open-air oasis" theme and resort-vibe make it a relaxing place with a fun, interesting twist.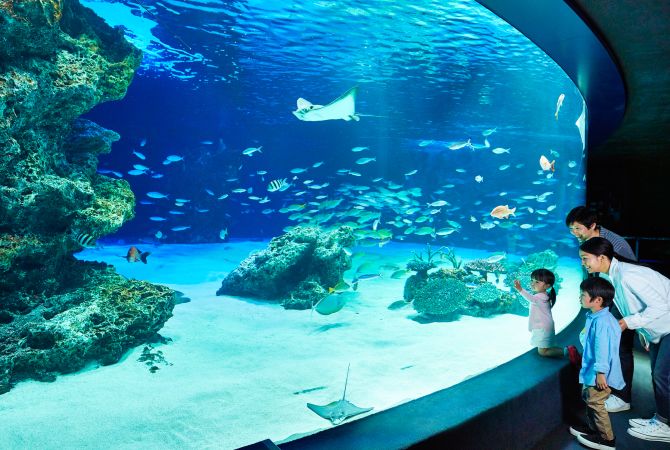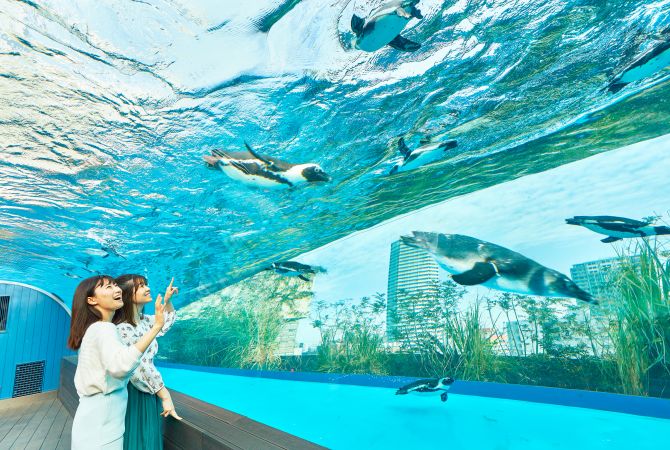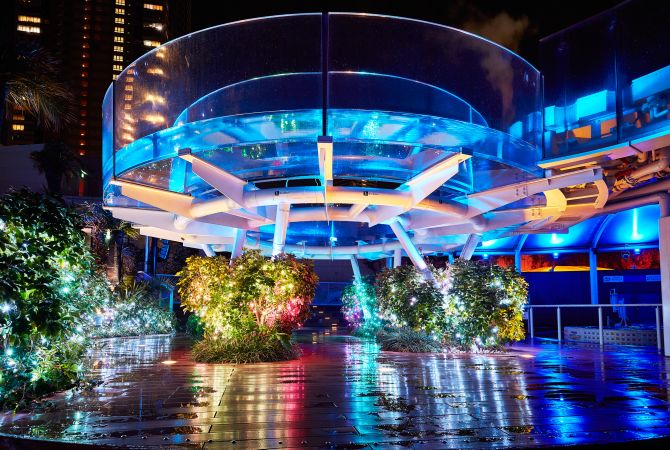 Tips
Watch sea lions, penguins, and other marine life swimming against skyscraper backdrops
Countless tanks and watery habitats are home to penguins, pelicans, otters and other ocean life
Sunshine Aquarium occupies the top three floors of Ikebukuro's Sunshine City office and shopping complex. It has around 70 tanks with 23,000 fish representing 550 species. Exhibits include the Sunshine Lagoon, a tank that holds 240 tons of water; the Jellyfish Tunnel; and the Sunshine Aqua Ring for views of sea lions, penguins, and other animals from below.
Rare specimens include giant honeycomb stingrays, huge sunfish, sea angels, and non-marine animals like iguanas. Sunshine Aquarium has a variety of shows, cafés, and gift shopping, too.