Main content starts here.
Get a taste of tropical paradise close to Tokyo
Habushiura Shore is a 6.5 kilometer-long white sand beach that rests under tall cliffs on the eastern side of Niijima, one of the Izu Islands. Niijima is one of 100 small islands, nine of which are populated, that offer Tokyo residents an easy and blissful escape from it all. With transparent water and large waves, Habushiura is one of the most popular beaches on Niijima, and is ideal for surfing and fishing.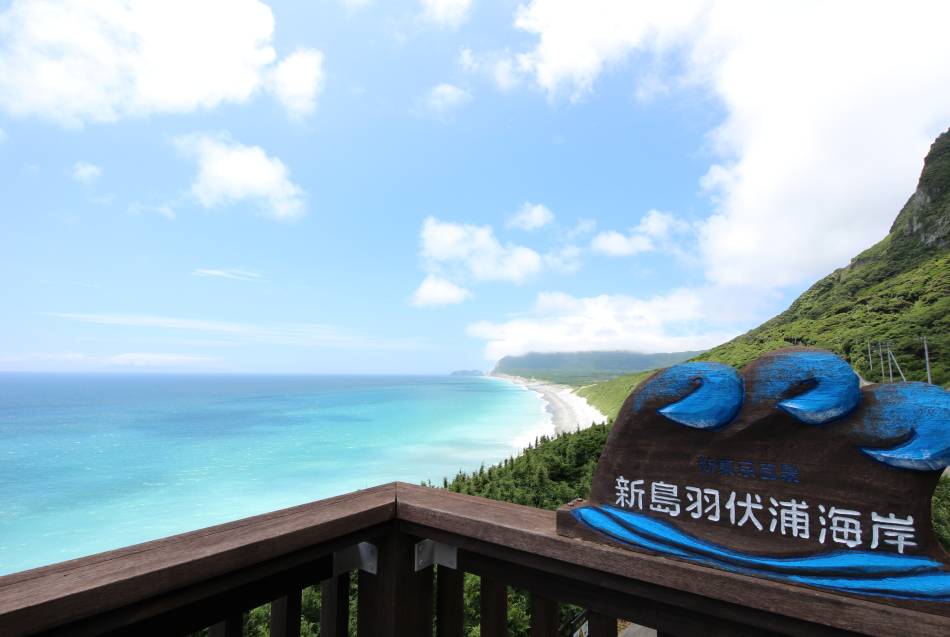 A surfing championship is held here each year, attracting professionals from all over the world. The waves are some of the highest in Japan, and pro and amateur surfers alike visit for the ideal conditions. For those not interested in watersports, you can swim in the clear water, take in the striking view, or visit a hot spring or dormant volcano on the island.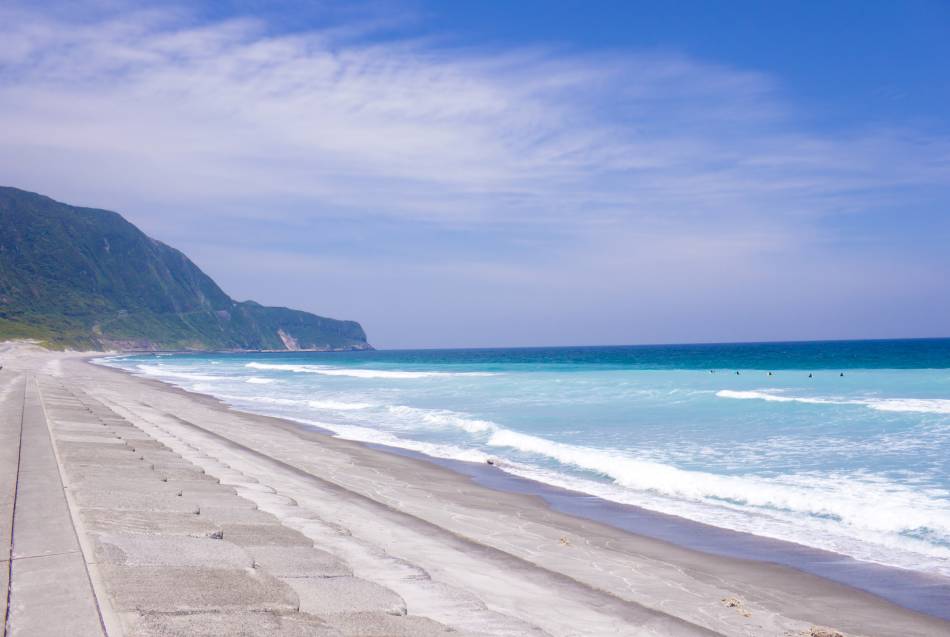 7 min. on foot from Hamamatsucho Sta. to Takeshiba Passenger Ship Terminal,
2 hours 30 min. by the Tokai Kisen high-speed jet ferry (8 hours 30 min. by the large Passenger Ship), and 10 min. by bus from Niijima Port
Approx. 35 min. by airplane from Chofu Airport to Niijima Airport (four flights daily, operated by New Central Airservice) 12 min. by car from Niijima Airport.
Show More Details