In order to prevent the spread of coronavirus (COVID-19), various facilities around Tokyo may change their operating days or hours. In addition, some events may be canceled or postponed. Please check official facility or event websites for the latest updates and information.
Wine, dine and unwind out in the open air
A thirty-minute hike up into the mountains leads you to Woodland Bothy, your personal cabin in the woods. Part of the popular "glamping" movement, you can rest in comfortable king-sized beds, or take a long, luxurious bath all while gazing over the lush, green forest that stretches out in every direction.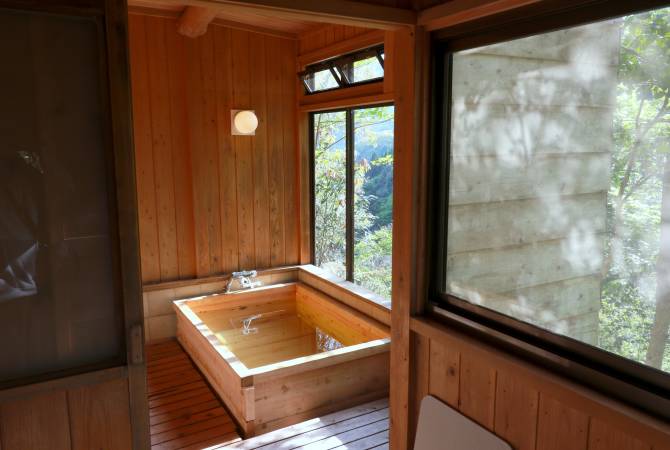 There is only one cabin available to rent, so you can be assured of complete and utter privacy, with only bird calls and the rustle of leaves to break the silence.

To complete the full ""glamping"" experience, the meals provided are top-tier, with handmade soba noodles, locally grown vegetables, and cuts of Wagyu (Japanese beef). For those who have to hurry back to society, there is also a ""BBQ restaurant"" reservation option, for lunch or dinner.