In order to prevent the spread of coronavirus (COVID-19), various facilities around Tokyo may change their operating days or hours. In addition, some events may be canceled or postponed. Please check official facility or event websites for the latest updates and information.
Get away from it all at Kyu-Shiba-rikyu Gardens
Kyu-Shiba-rikyu Gardens is one of Tokyo's most famous surviving feudal lord gardens from the early part of the Edo period (1603-1867) along with its sister garden Koishikawa Korakuen, located further inland.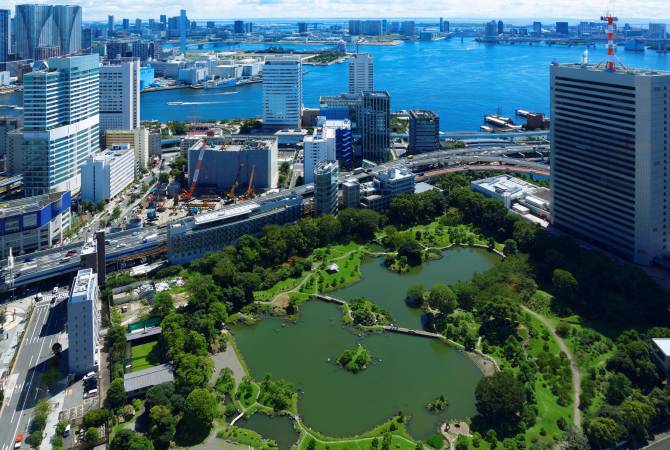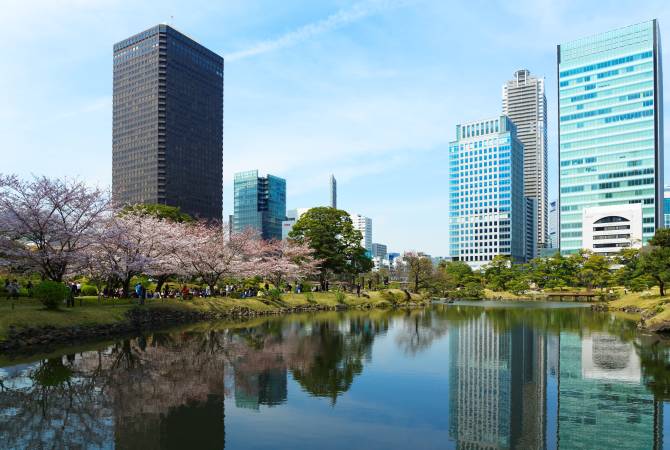 Tips
The many blooming flowers in spring—cherry blossoms, wisteria and azalea
Enjoying the garden from various perspectives while walking along the circular paths
This petite beautiful garden allows you to get a sense of what a typical Japanese landscape garden is like in a fairly short amount of time, and is a great place to stop and take a break from the surrounding metropolis. There is a pond representing the ocean surrounded by a stone path, with small islands in the middle and a sandy beach-like area in one corner. If you have time to spare, the popular Hama-rikyu Gardens is close by, about 15 minutes by foot. Just east of Kyu-Shiba-rikyu Gardens is Takeshiba Pier, where ferries and dinner cruises depart for Tokyo Bay.
The most convenient station to the gardens is Hamamatsucho Station on the JR Line Yamanote Line, five minutes from Tokyo Station, but you can also access the area via the Tokyo Monorail or from the Daimon metro station.