Main content starts here.
Beyond the Thunder Gate to the heart of Edo culture
Sensoji is perhaps the most famous and photographed of Tokyo's temples. It is the oldest Buddhist temple in the capital, and the five-story pagoda, trails of incense and vast eaves will take you back to a Tokyo of time gone by.
Tips
Wafting incense smoke over your body—said to cure any ailments you may have and improve health
Trying out some of the tempting rice cakes, rice crackers and green tea-flavored treats for sale in nearby Nakamise Dori
The approach to Sensoji, known as Nakamise Dori, is lined with about a hundred shops selling crafts, souvenirs and plenty of sweet and savory snacks. Throughout the year you can come across seasonal events held on the temple grounds. Some of the most popular include Asakusa-jinja Shrine's Sanja Festival collaboration event in May, the hozuki (Chinese lantern plant) market in July and the photogenic hagoita decorative paddle market in December.

The history of the temple is an interesting one. Legend states that two fisherman caught a golden statue of Kannon—the merciful nirvana achiever—in what is now the Sumida River. Despite trying to return the figure to the river multiple times it always came back to them. Being recognized as Kannon, it was enshrined. Although Sensoji Temple was founded in 628 the current crimson building is much more modern, as it was rebuilt after being destroyed in WW2.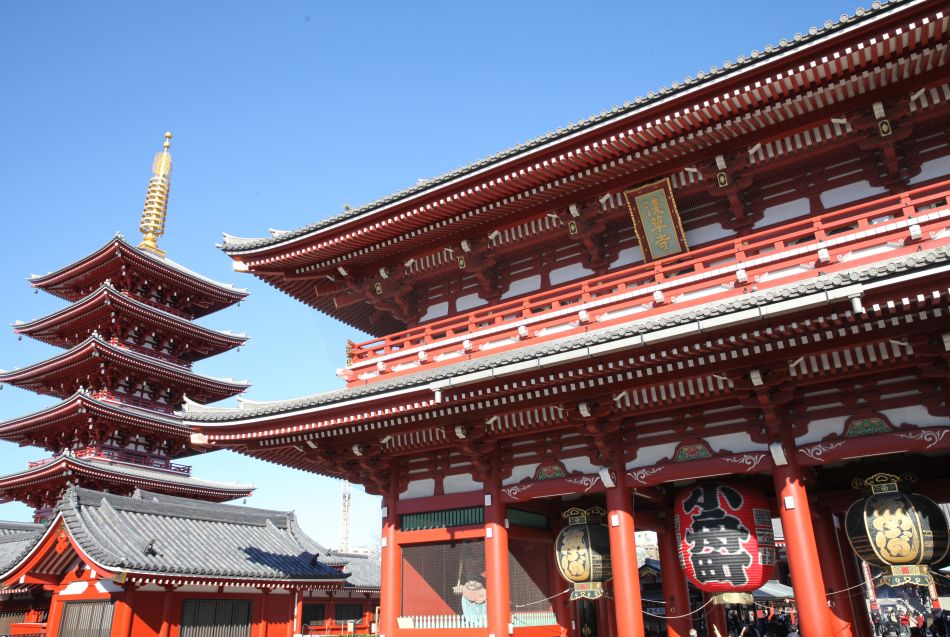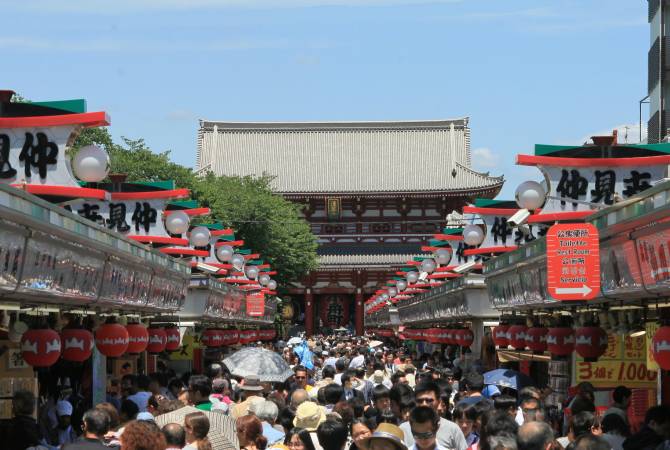 © Sensoji Temple
Asakusa Sta. | 5 mins on foot
Tobu Isesaki Line | Tsukuba Express | Ginza Line
Asakusa Sta. | Exit A4 | 5 mins on foot
Asakusa Line
Show More Details
Opening Hours
6:00-17:00 Mon-Sun (Apr-Sep)
6:30-17:00 Mon-Sun (Oct-Mar)

Facility Info
Restrooms | Smoking area |

Japanese | English | Chinese (traditional) | Korean |
Elevator | Wheelchair ramp | Accessible restrooms | Breast feeding room |
Show More Details