In order to prevent the spread of coronavirus (COVID-19), various facilities around Tokyo may change their operating days or hours. In addition, some events may be canceled or postponed. Please check official facility or event websites for the latest updates and information.
Enjoy art, leisure, and sea breezes at Tokyo's up-and-coming waterfront district
With its proximity to central Tokyo and convenient access to Odaiba and Tokyo Disneyland, Tennozu Isle is the perfect place to spend a half or full day exploring the modern side of Tokyo, with repurposed warehouses, shops, galleries, hip cafés, restaurants, street art and enticing creative spaces.
Tips
A stroll along Bond Street, Tennozu's photogenic warehouse district
A cultural performance at the Galaxy Theatre at Sea Fort Square
A visit to the nearby Terrada Art Complex, just across the bridge from the island
Archi-Depot, a museum displaying small-scale architectural models, and Pigment, an art shop and atelier next door, are just some of the delightful places to roam on Tennozu. Terrada Art Complex, attracting a lot of attention from modern art fans, is a functioning warehouse with galleries on the third floor, exhibiting the works of lesser-known Asian artists. After taking in the art and design, stroll the boardwalks of Sea Fort Square for ocean views or stop for a bite to eat at one of the many restaurants.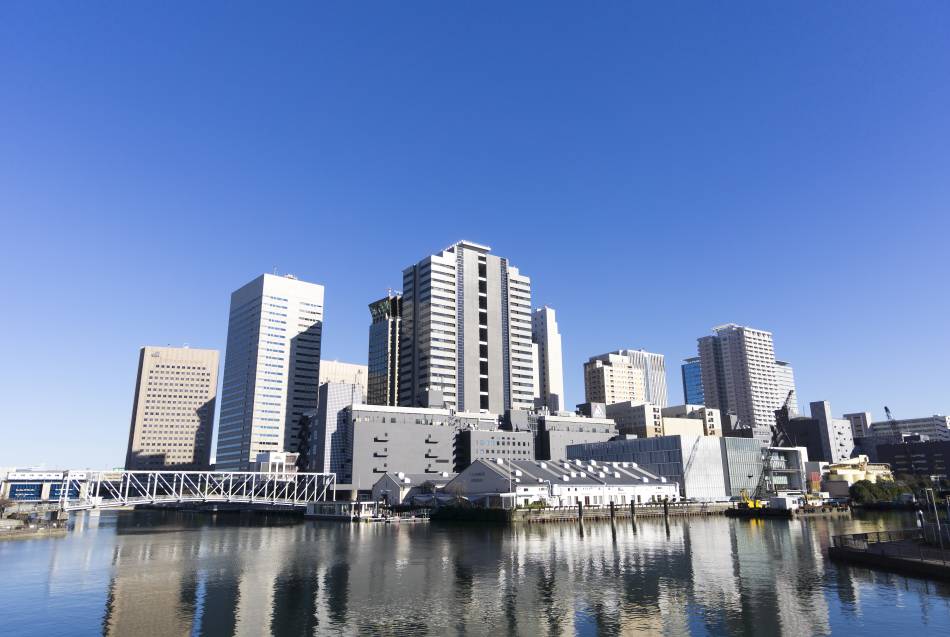 To get to the island take a short bus ride from Shinagawa Station (or walk 20 minutes), or take the Tokyo Monorail: one stop from Hamamatsucho Station. The Rinkai Line also goes through Tennozu Isle, eight minutes from Osaki Station, connecting to the JR Yamanote Line.